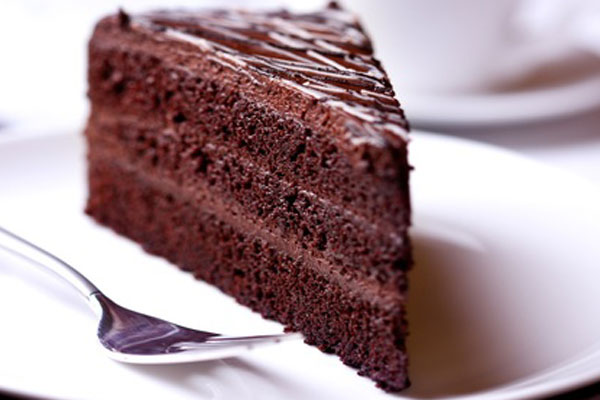 Don't know what to bring to the party but not a great cook? Then you might just need to try out this easy cake recipe. It's moist, soft and most importantly-delicious! Try it out and tell us what you think in the comment section below!
Ingredients :
Serves 12
500gms package chocolate cake mix
1 table spoon grated orange peel
500gms ounce-package confectioners sugar
½ cup butter or margarine softened
¼ cup milk
2 squares semi sweet chocolate, melted and cooled
Directions :
Preheat the oven to 189 degrees centigrade. Grease and flour three 9-inch-round cake pans. Prepare cake mix as package directs. Stir in grated orange peel. Bake 20 mins, or until wooden pick inserted in center comes out clean. Cool completely.
In a large bowl with mixer set at medium speed, beat sugar, butter, and milk until smooth; stir in melted chocolate until well blended. Place one cake layer on serving plate; spread top with ½ cup frosting. Repeat with remaining cake layers. Spoon rest of frosting on sides and top of the cake.
Serving suggestion :
Top each cake slice with a scoop of chocolate-fudge ice cream and drizzle with hot fudge sauce.