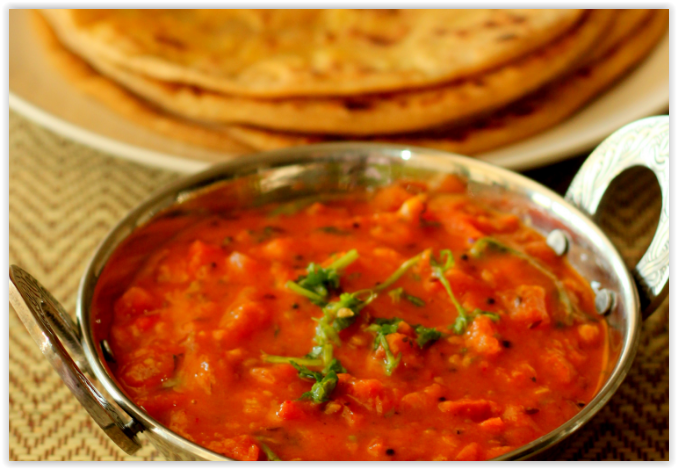 You cannot go wrong with this incredibly simple tomato chutney that can be used as side dish for all your Indians meals. It pairs especially well with hot parathas and chappatis.
Ingredients
5 tomatoes peeled
½ cup raisins
½ tsp saunf
½ tsp jeera
¼ tsp ajwain
1 tbsp grated ginger
5-6 green chillies chopped
2-3 red chillies
2 tbsp sugar
Juice of ½ lemon
Method
Cook all ingredients together till soft and cooked through. Serve as side dish for any meal.