East Java has been one of the most favorite tourism destinations in Indonesia. The cities have their own special attractions and uniqueness that attract people to visit or even live there. One of the most favorite cities in East Java is Malang.
Malang is one of the East Java's most attractive cities, with a cooler climate than its neighboring cities like Surabaya or Banyuwangi. The city has established in the 18th century as a center of coffee plantations, although now there are more apple and tobacco plantations. Malang is also a cultured city with several important universities, both state and private universities, making Malang as home to a large student population from all around Indonesia and other countries.
Although the development of Malang is growing fast, and city's colonial remains are disappearing behind the modernization, there are still much to admire in this breezy city. Malang's atmosphere is dominated by mountain and hills, creating a pleasant ambiance and beautiful scenery to enjoy. This city is one of the best cities where you can refresh your mind from business rushes and stresses.
Many tourism spots near Malang are located in Batu, which is around 19km away from Malang, with easy access by car, motorbike, or public transportation for about 20 minutes. If you plan to visit Malang, here are some tourism destinations you need to see and visit:
Batu Night Spectacular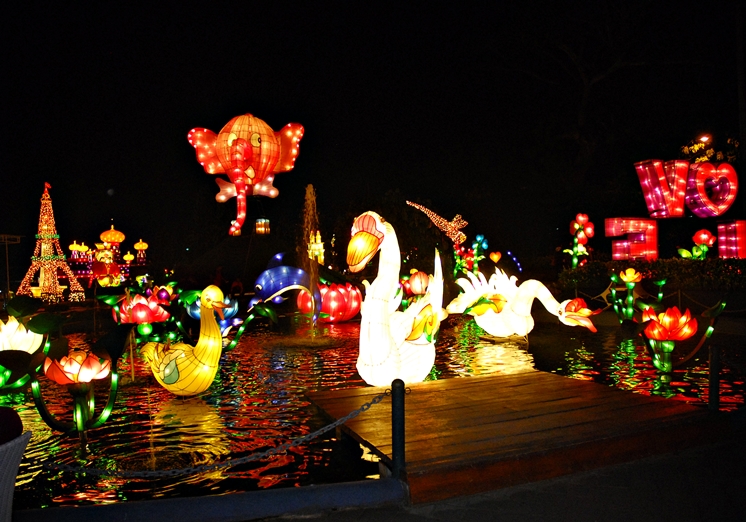 Batu Night Spectacular (BNS) is one of the famous recreational parks in Batu, Malang. As its name implies, this park gives you spectacular view at night. There are also many rides that you don't want to miss, such as lampion garden, ghost gallery, 4D cinema, go-kart circuits, dancing fountain, and many more. You can also try other challenging rides such as drag race and mouse coaster. To recharge your energy after enjoying the rides, you can go to the food court area where you can try various dishes while enjoying the music performance. Don't forget to visit the night market to find gifts and souvenirs.
Address: Jalan Hayam Wuruk No 1, Oro-oro Ombo, Kota Wisata Batu, East Java
Phone 0341-5025111
Opens daily 3.00pm – 11.00pm
Candi Singosari (Singosari Temples)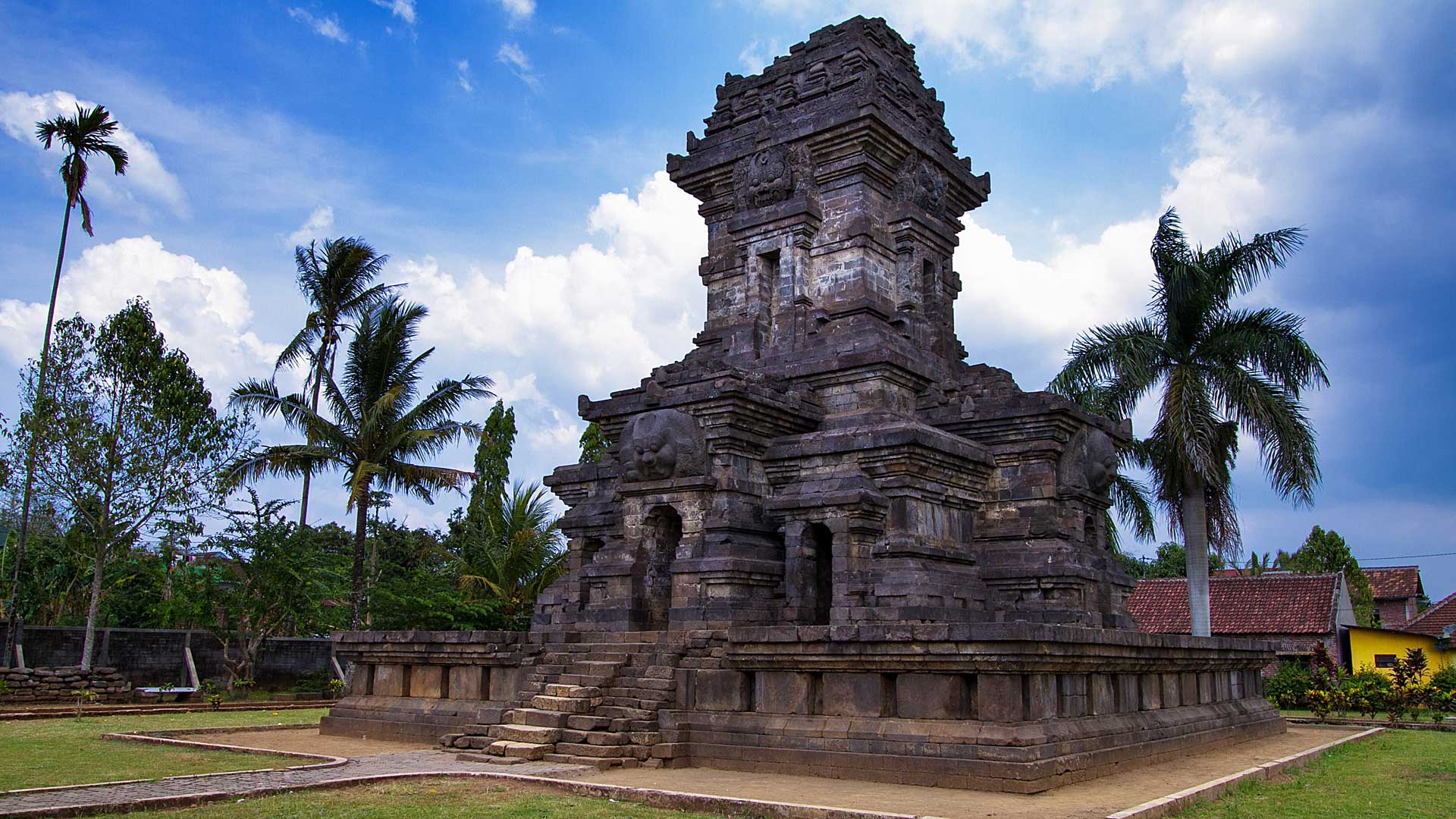 If you love to explore historical sites, you need to visit Candi Singosari. Located about 12 km north off Malang, Candi Singosari is a 13th-century Hindu-Buddhist temple. According to Nagarakretagama poem, the temple is the funerary temple of King Kertanagara (ruled 1268-1292), the last king of the Singosari dynasty, whose assassinated in 1292 by Jayakatwang and finally led to the establishment of Majapahit rule. Significant features of the temple include a pair of colossal Dvarapalas giant monolith statue as the guardian of Singosari royal cemeteries, a well-carved Kala on the west upper face, and a large original statue of Shiva as Batara Guru.
Address: Jalan Kertanegara, Candirenggo, Singosari, Malang, East Java
Batu Secret Zoo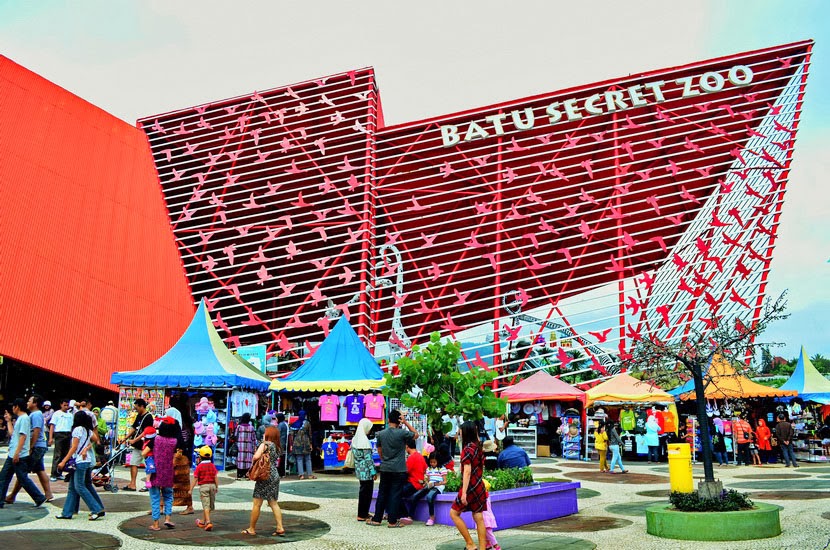 Batu Secret Zoo is a zoo in Batu and includes an animal museum (Museum Satwa) and a tree-style hotel named the Pohon Inn. The zoo itself features a wide range of animals throughout a number of areas: Savannah, African Village, Eagles, Fantasy Land, River Adventures, Feeding Birds, and Mancing Harimau. This zoo is a perfect place if you want to bring your children, as they can learn about the kinds of animals in a safe and fun way here.
Address: Jalan Oro-oro Ombo No 9, Batu, Malang, East Java
Phone 0341-597777
Opens daily 10.00am to 18.00pm
Entrance fee: Monday – Thursday Rp75.000, Friday – Sunday Rp105.000
Coban Rondo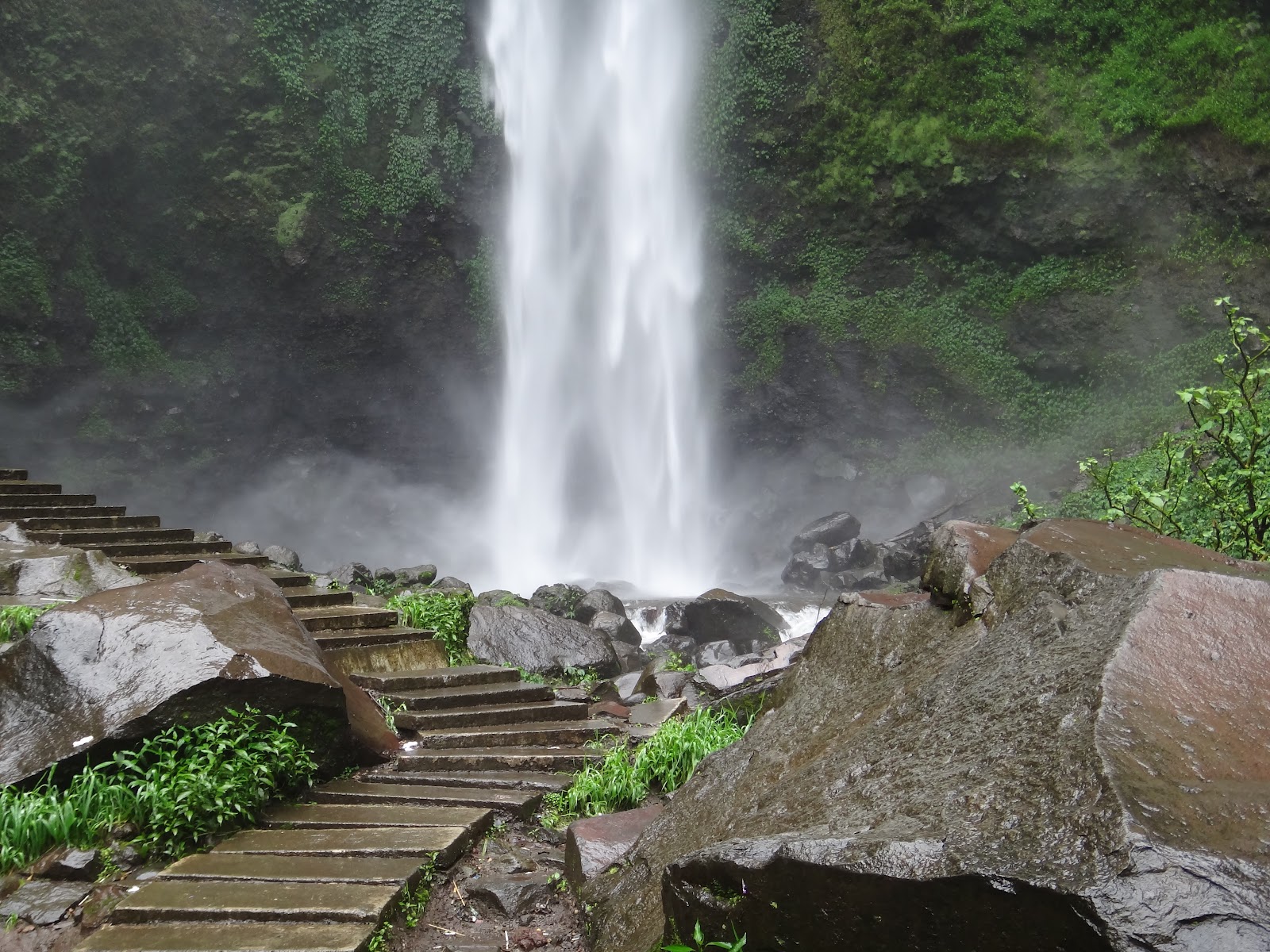 Coban Rondo is the name of a waterfall located in Pandesari village, Pujon district, Malang. This spot can be reached in 30 minutes from the city of Malang. This waterfall has 84 meters height and located around 1,135 meters above the sea level—that is why the average temperature in this spot is around 22°C. The water of Coban Rondo is originated from a water spring in Cemoro Dudo, in the slope of Mount Kawi. There is campsite here where you can spend a night around Coban Rondo complex.
Address: Jalan Coban Rondo, Pandesari, Pujon district, Malang, East Java
Museum Angkut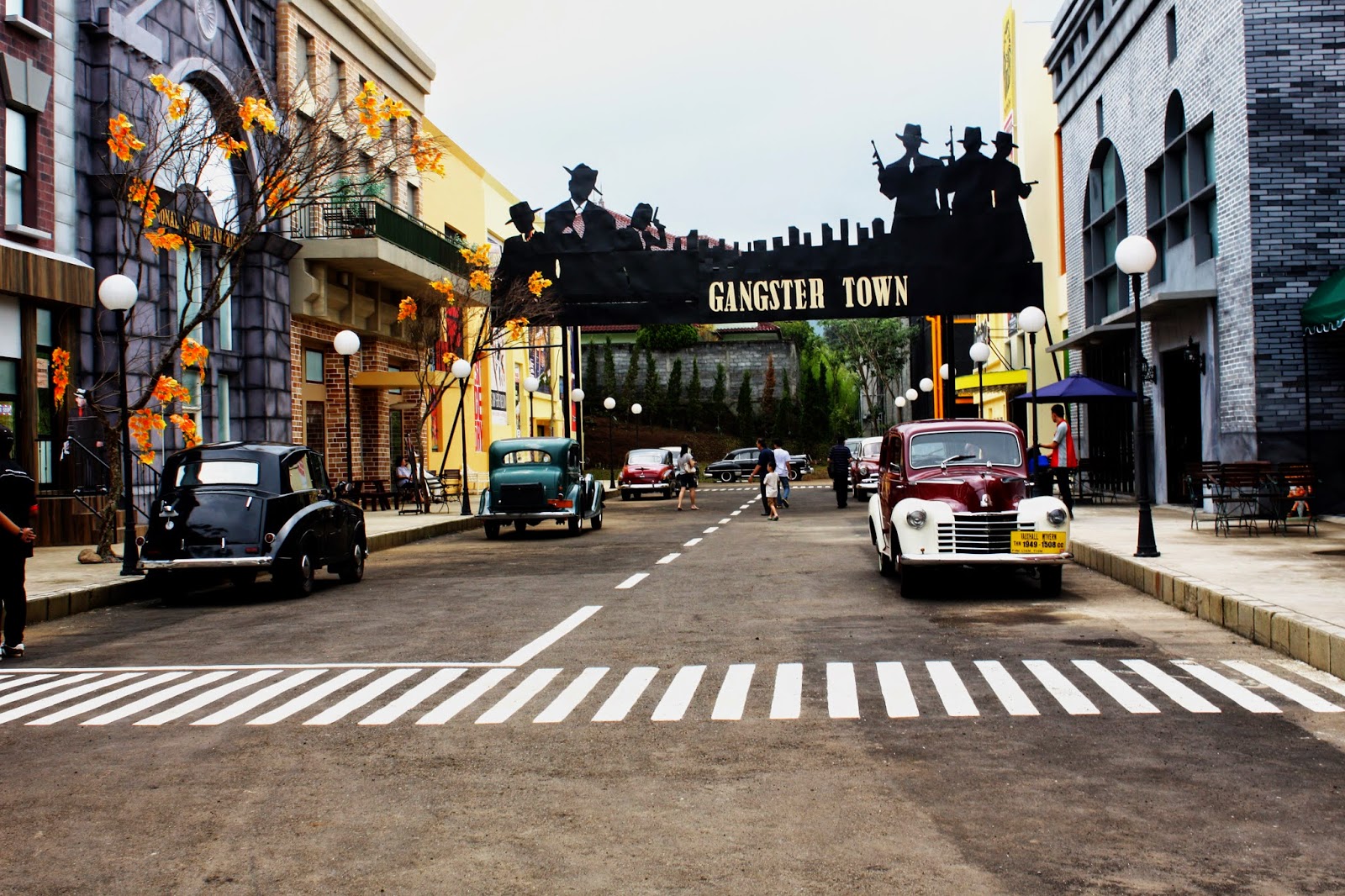 Museum Angkut is the first transportation museum in Indonesia. Here you can see the displays of transportation modes from various countries and times—a fun and unique ways to explore about the development of transportation technologies. In this museum there are at least 300 units of luxury cars from time to time. This museum is also a one of favorite places for couples to take their pre-wedding photos.
Address: Jalan Terusan Sultan Agung No 2, Kota Batu, East Java
Phone 0341-595007
Opens daily 12.00 – 8.00pm
Entrance fee: Rp60.000 (weekdays), Rp80.000 (weekend)
Pantai Sipelot (Sipelot Beach)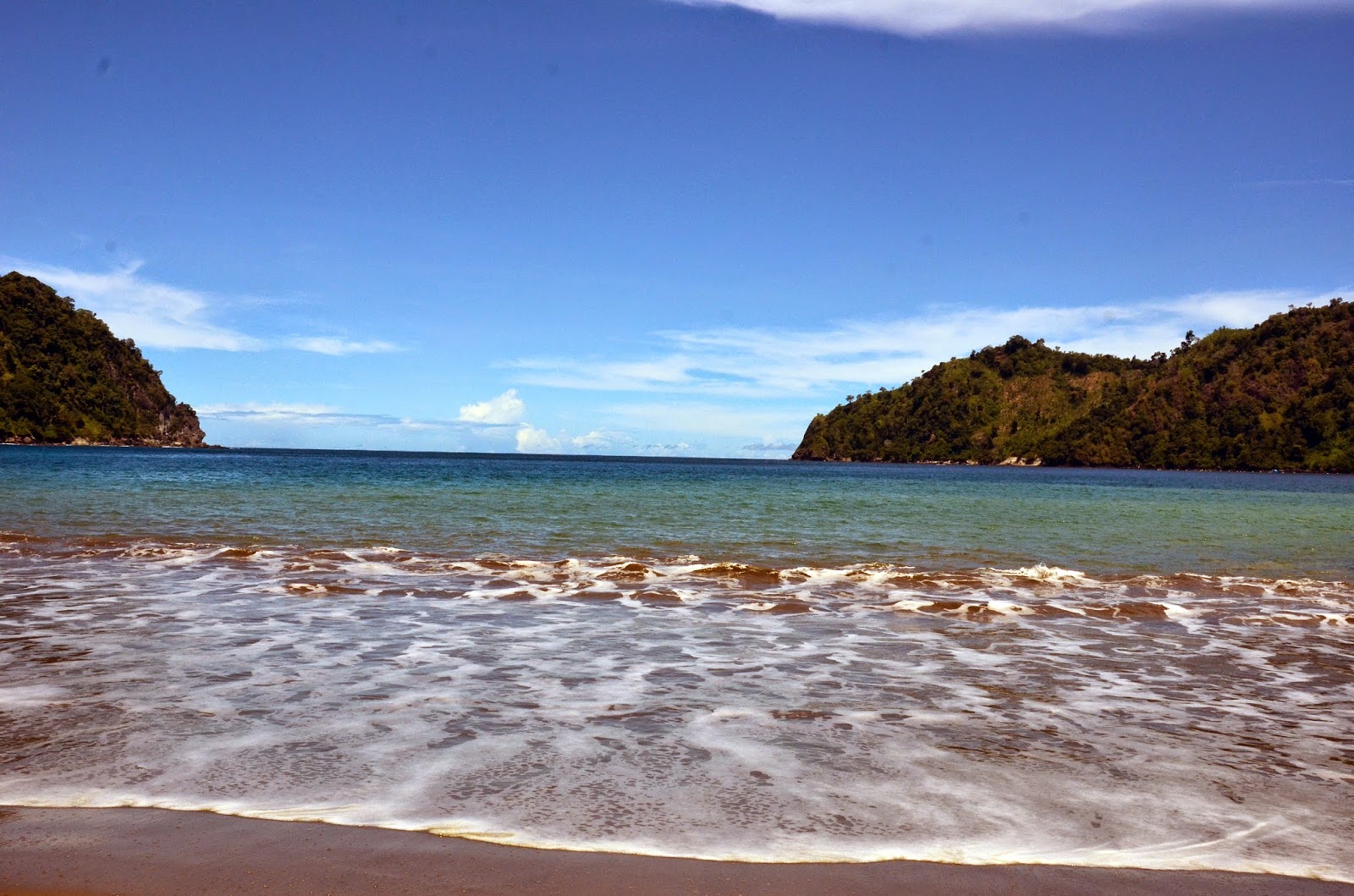 In Malang, there are many famous beaches and 'hidden' beaches that many people don't know about, and one of them is Sipelot Beach. Located at Pujiharjo village, Malang, the beach is still 'untouched', so it still has its natural beauty. The brown sand and clear blue water have been the main attractive features of this beach. Unfortunately, you can't swim here as the wave is considerably high and dangerous. However, you can still enjoy the beautiful scenery of this beach.
Address: Pujiharjo village, Tirtoyudo sub-district, Malang, East Java
Banyak Mountain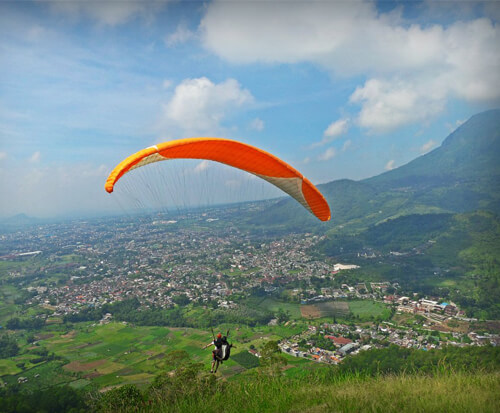 Banyak mountain is the destination to be when you are looking for fun and adventure in Malang. The first thing that will refresh your mind from the city view is the breathtaking view offered by the mountains during sunrise, giving you the energy to start off the day with a fresh start. Not only that, but your mind can be refreshed in numerous ways, from sightseeing to paragliding at Banyak mountain.
Jodipan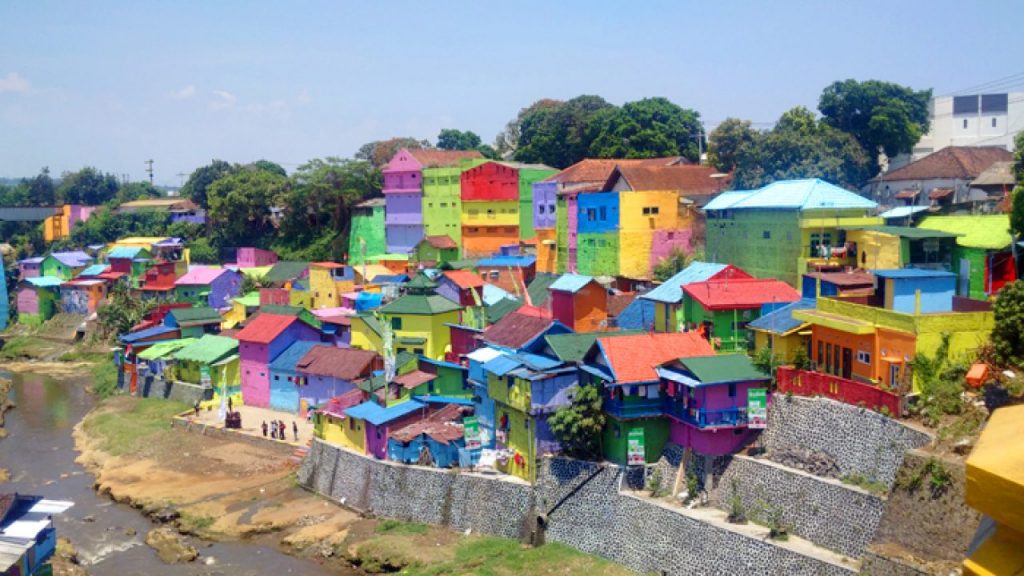 Want to visit somewhere colorful and instagrammable? Jodipan, also dubbed as the "rainbow village" would surely satisfy your need to post beautiful pictures on instagram. Previously, the entire village was a slum area. It was only when a student came up with the idea to paint the area in rainbow colors did the area become a tourist destination. What's more is that after the air force troops painted the entire village, tourists started to notice this rainbow village since it is along the train track bridge.
Agro Tourism Poncokusumo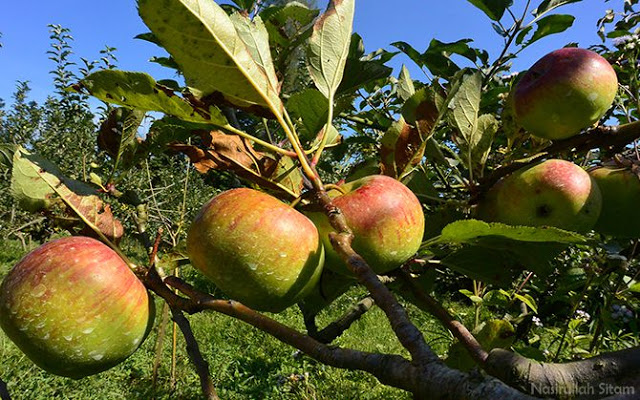 Malang is known for being the city where local Malang apples are being grown. To fulfill your apple craving, you can head over to Agro Tourism Poncokusumo which is located in the highlands of Batu. There are several types of apples, although green apples are the main commodity of the plantation. Luckily Agro Tourism Poncokusumo does not limit its entertainment to just apple-picking but also strawberry-picking and camping grounds for those interested in outdoor activities. We recommend you to pick the apples is from March or September and the opening times are from 8 am to 5 pm.
Address: Dusun I, Poncokusumo, Malang, East Java
Toko Oen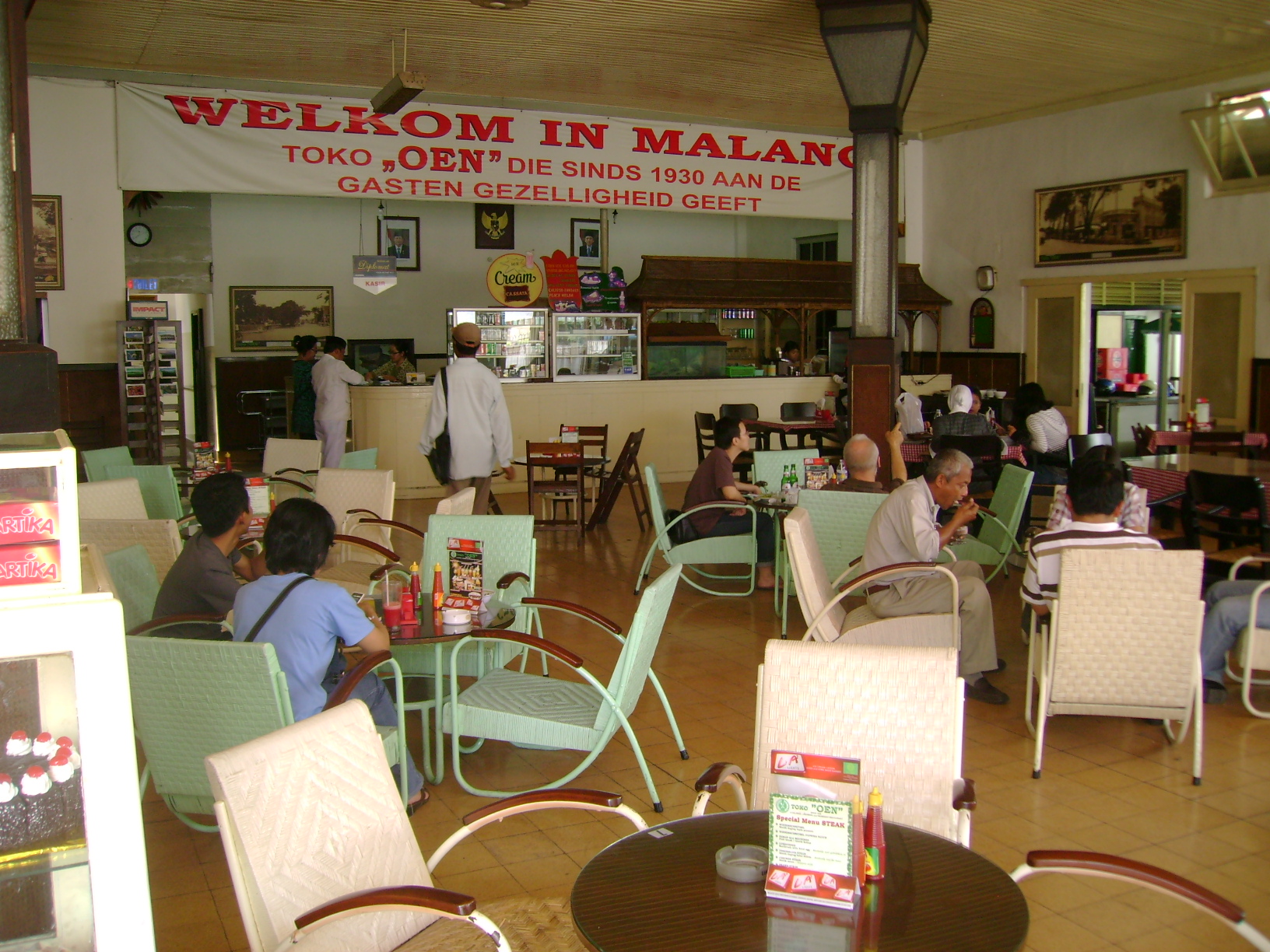 Wouldn't it be perfect if you wrap up your journey with sweet treats? If that sounds good for you, then you need to come to Toko Oen. When you visit this store, you will feel like being taken to the Dutch colonial times. The management of this ice cream parlor still maintains the authenticity of this place, keeping the interior design and furniture since its establishment in 1930. Besides ice cream, you can also enjoy their other patisseries menus.
Address: Jalan Basuki Rahmat No 5, Klojen, Malang, East Java
Phone 0341-364052
Opens daily 8.00am to 9.00pm
To go to Malang, there are many options you can choose. Airport in Malang is the Abdul Rachman Saleh Airport, serving flights from Jakarta everyday with Garuda Indonesia and Sriwijaya Air. There is also flight from Denpasar, Bali on Wings Air.
You may also fly into Surabaya Juanda Airport that is around 2 hours land trip from Malang via Surabaya-Gempol highway. You also can get buses from various points nearby or overnight trains from Jakarta or Bandung, and day trains from Surabaya and the rest of the Java. The train station in Malang is central and a good choice if you choose to head there.
Overall, Malang is a perfect holiday destination. If you been to Malang, do share your experiences here with us.