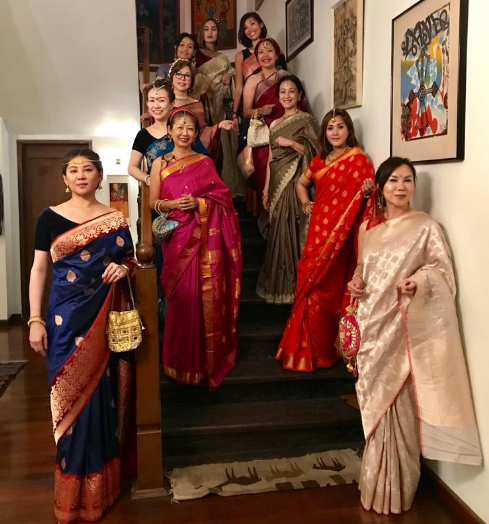 Indoindians 2nd chapter of the saree story – an opportunity to share our passion for sarees and the wonderful stories that for the fabric. The theme was 'Golden Weaves' for the Banarasi Sarees originating from the city of Benares.
The 1st Saree story featured ikat.
A Banarasi saree is a saree made in Varanasi, a city which is also called Benares or Banaras. The sarees are among the finest sarees in India and are known for their gold and silver brocade or zari, fine silk and opulent embroidery. The sarees are made of finely woven silk and are decorated with intricate design, and, because of these engravings, are relatively heavy.
Depending on the intricacy of its designs and patterns, a saree can take from 15 days to a month and sometimes up to six months to complete. Banarasi sarees are mostly worn by Indian women on important occasions such as when attending a wedding and are expected to be complemented by the woman's best jewelry.
This highlight were the 11 Indonesian ladies who showcased different banarsi sarees in a fashion show. This was much appreciated by the audience. Most were in the Nivi drape while few wore the seedha palla.
The models too shared their experience of wearing a saree.
'It made me feel very feminine' shared Wendy
'Wearing a saree will make a woman feel like a goddess' shared Sinta
We are really grateful to Irawati Batangtaris, who so generously opened her home and heart to all of us.
Check out our photo album from the event as on Facebook below:
Many of the audiences crooned at the beautiful sarees being presented, marveling at the colors and designs of each saree presented.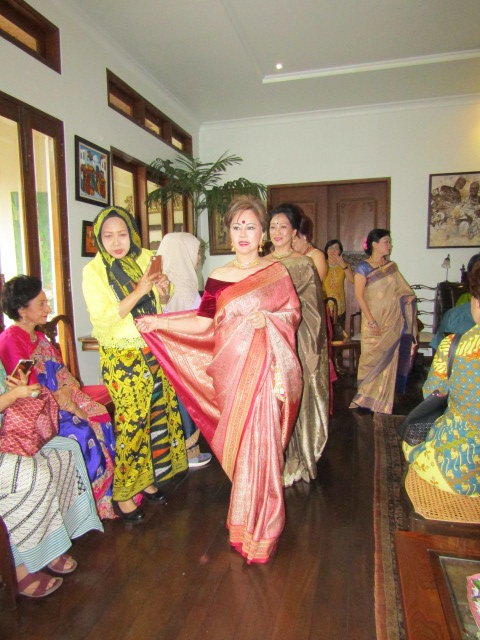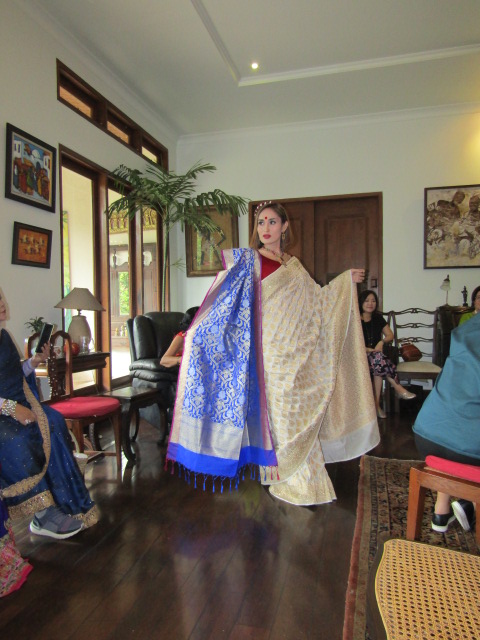 After the awesome fashion show, audiences listened more as the Saree Story of the Banarasi Sarees was told in more detail by Jyoti Chawla.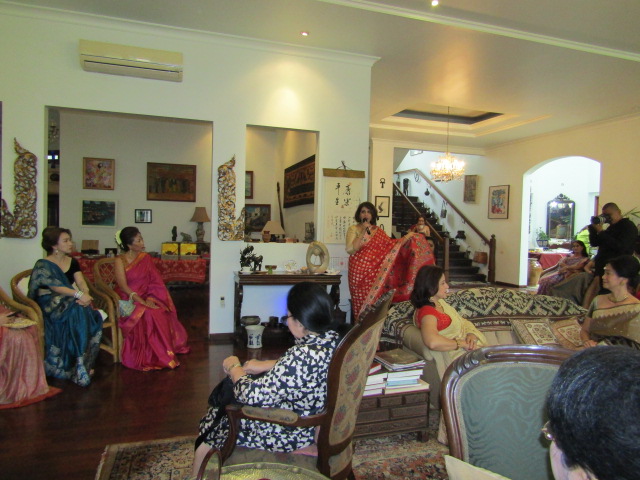 All in all, the Saree story was a success as the audiences also shared how they felt about the event.