The Incredible India Knowledge Education Forum was successfully held by TIE UPS International (TIE UPS) on Tuesday, 10 October 2017 at Jawaharlal Nehru Indian Culture Center (JNICC) in Patra Kuningan, South Jakarta.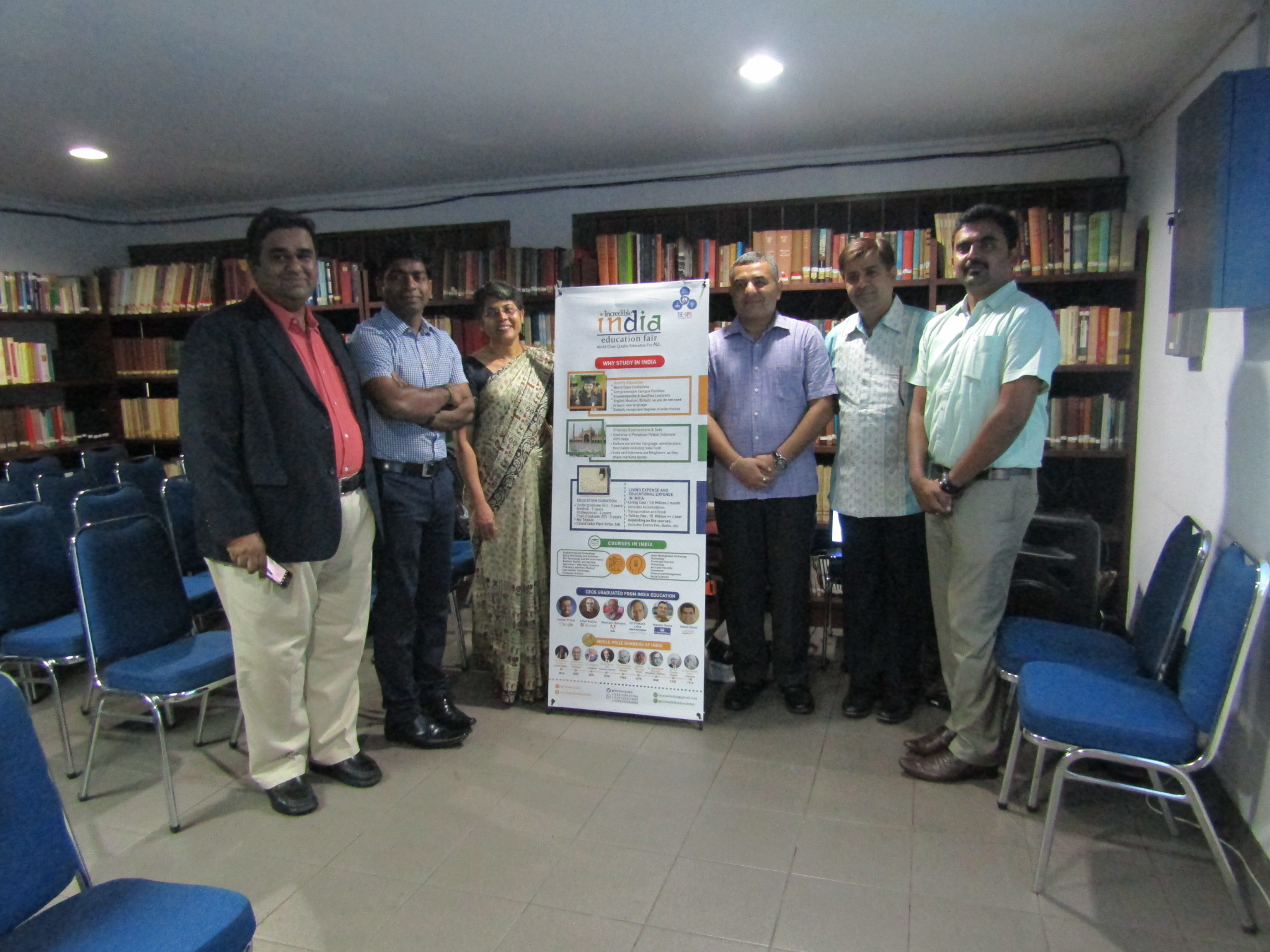 The event invited counselors from a number of high schools in DKI Jakarta including the members of Musyawarah Guru BK (MGBK) Provinsi DKI Jakarta. They met with representatives from 3 Indian universities: SRM University Chennai, Nitte University Mangalore, and Sri Ramakrishna Group of Institutions Coimbatore.
The objective of TIE UPS through IIEF is to enhance educational links between India and Indonesia; thus reviving "Knowledge Route" and also promote Indian Education in Indonesia. This forum session focused on providing detailed one-to-one information about the developments of India in the field of education.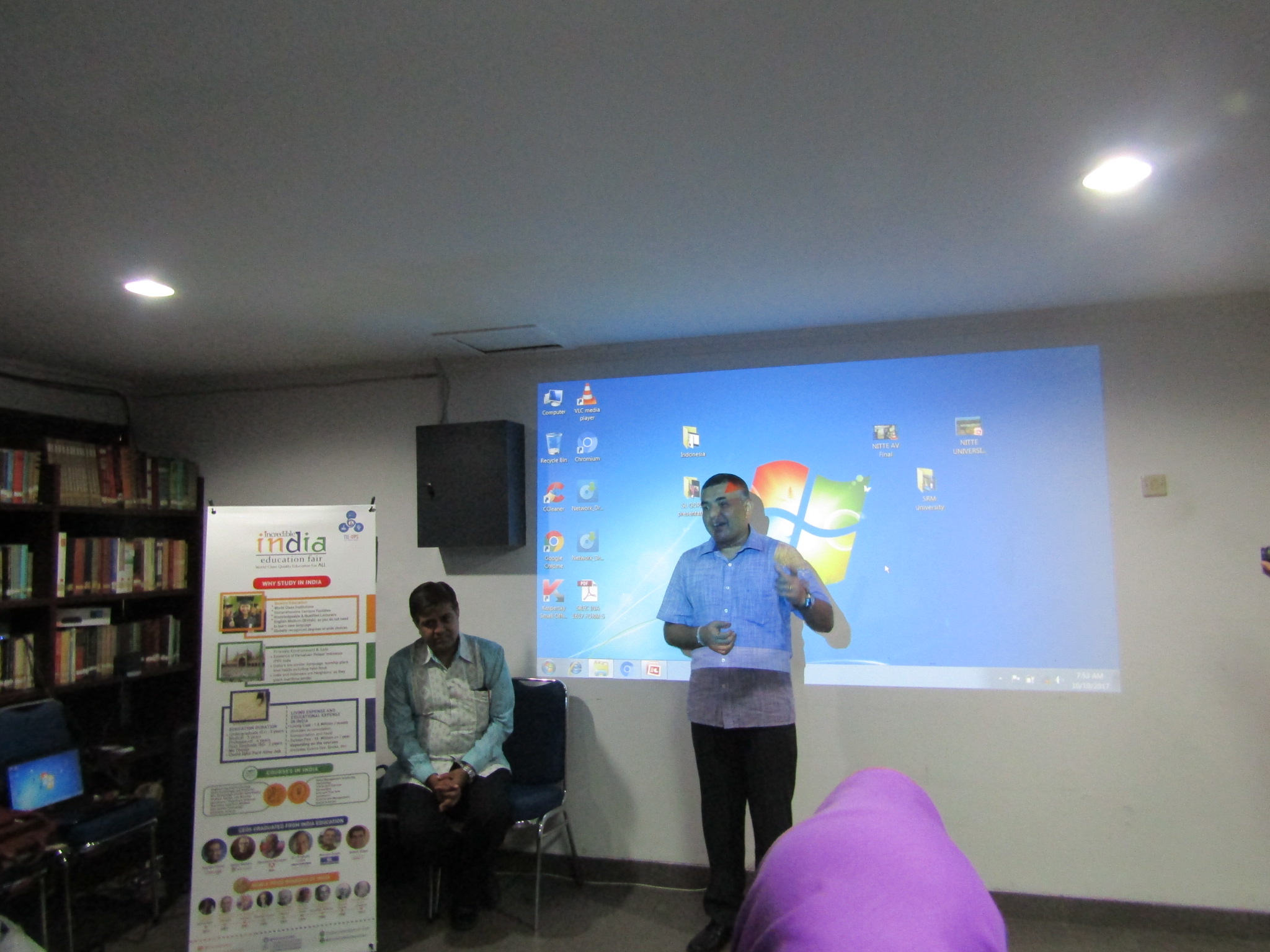 Mr. Makrand Sukhla, Director of JNICC Jakarta, said in his welcoming remarks that India is a country with many things in common with Indonesia in culture and lifestyle. It will be easier for Indonesian students to adapt with the new places and environment in India. "While Indonesia is the country with largest Muslim population, India is second most Muslim populated country in the world. It will be really easy to find Halal foods and mosques in India. The environment is friendly for international students," said Makhrand.
"With these similarities, and the fact that we are both diverse and inclusive, students will not only get education but also knowledge," he said. "We hope that India and Indonesia can correlate with each other, bringing together the academic and cultural sector by sending Indonesian students to India and vice versa."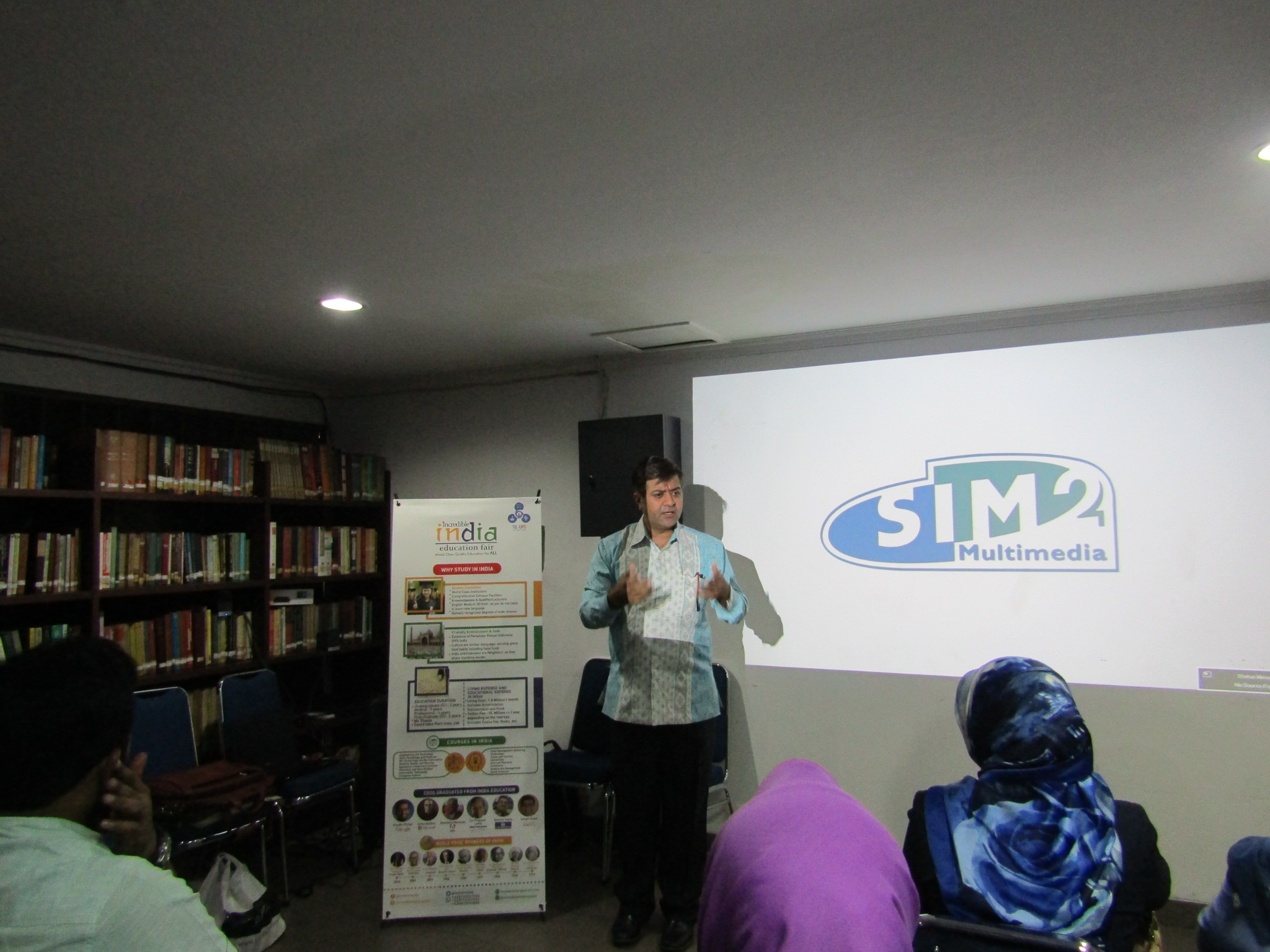 In his remarks, Mr. Ravi Makhija as the director of TIE UPS said education in India is cheaper than education fee in Indonesia. "For example, living cost. In here, students approximately spend Rp3-Rp5 million a month, but in India it could be only around Rp1,5 million. The tuition fee is also cheaper (for certain college and majors)," he explained. This answers the concern of most Indonesian students' parents that dream of high quality education with affordable fee. "India has many world class institutions with comprehensive campus facilities. The education system is even better than China and Malaysia, that is why we are encouraging students to explore the opportunity to study in India."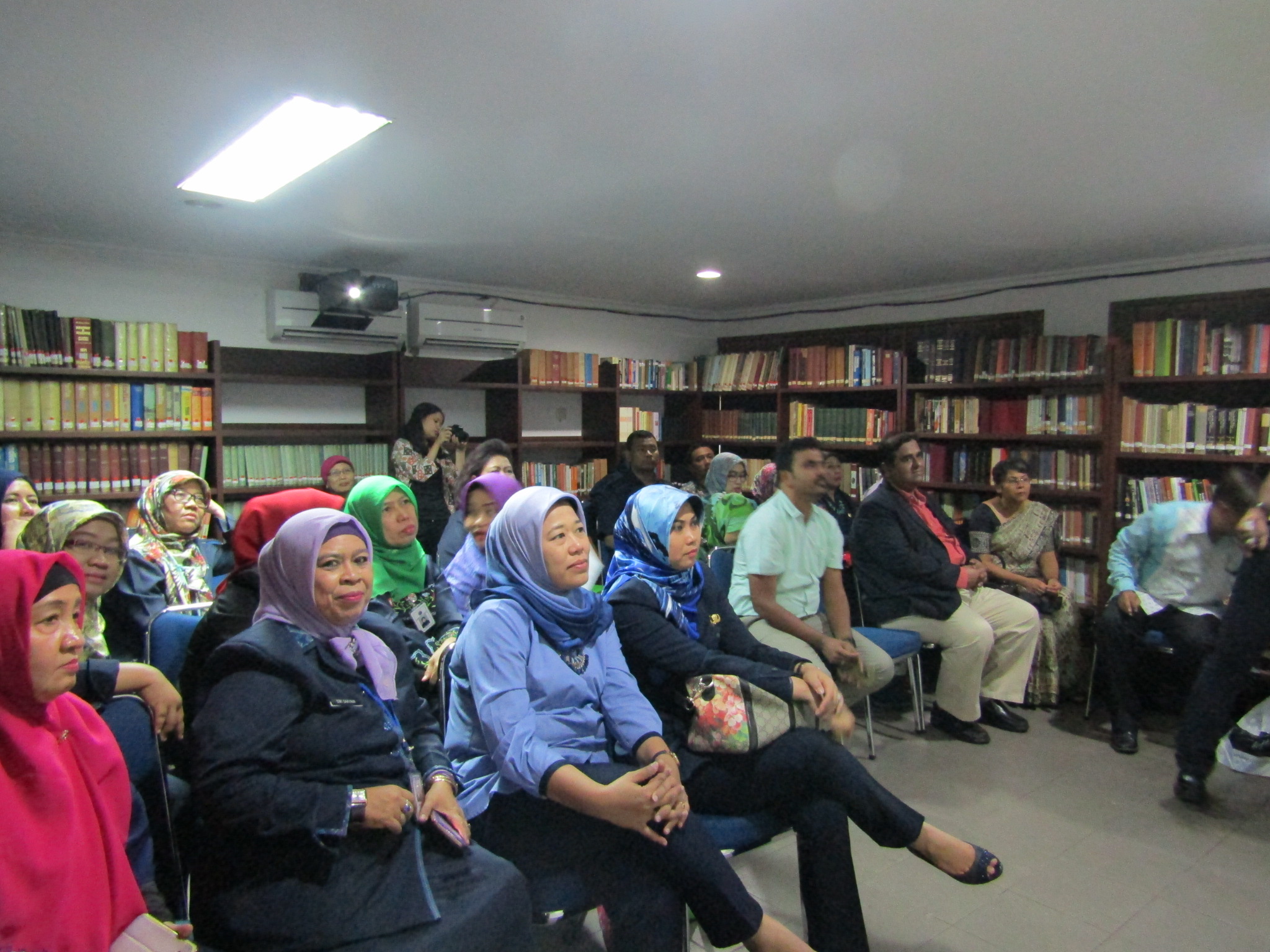 So far, there are many Indonesian students studying in India, mostly in engineering (including IT) and English majors. India itself offers 22 scholarships for Indonesian students (ICCR scholarships) to obtain their bachelor or master degrees in India. However the scholarship is not available for medical studies.
The event was closed with video presentation from SRM University Chennai, Nitte University Mangalore, and Sri Ramakrishna Group of Institutions Coimbatore and discussion between counselors and university representatives. The DKI Jakarta's counselors hoped that they can visit the universities and bring some of the students so they can learn deeper about the institution before enrolling.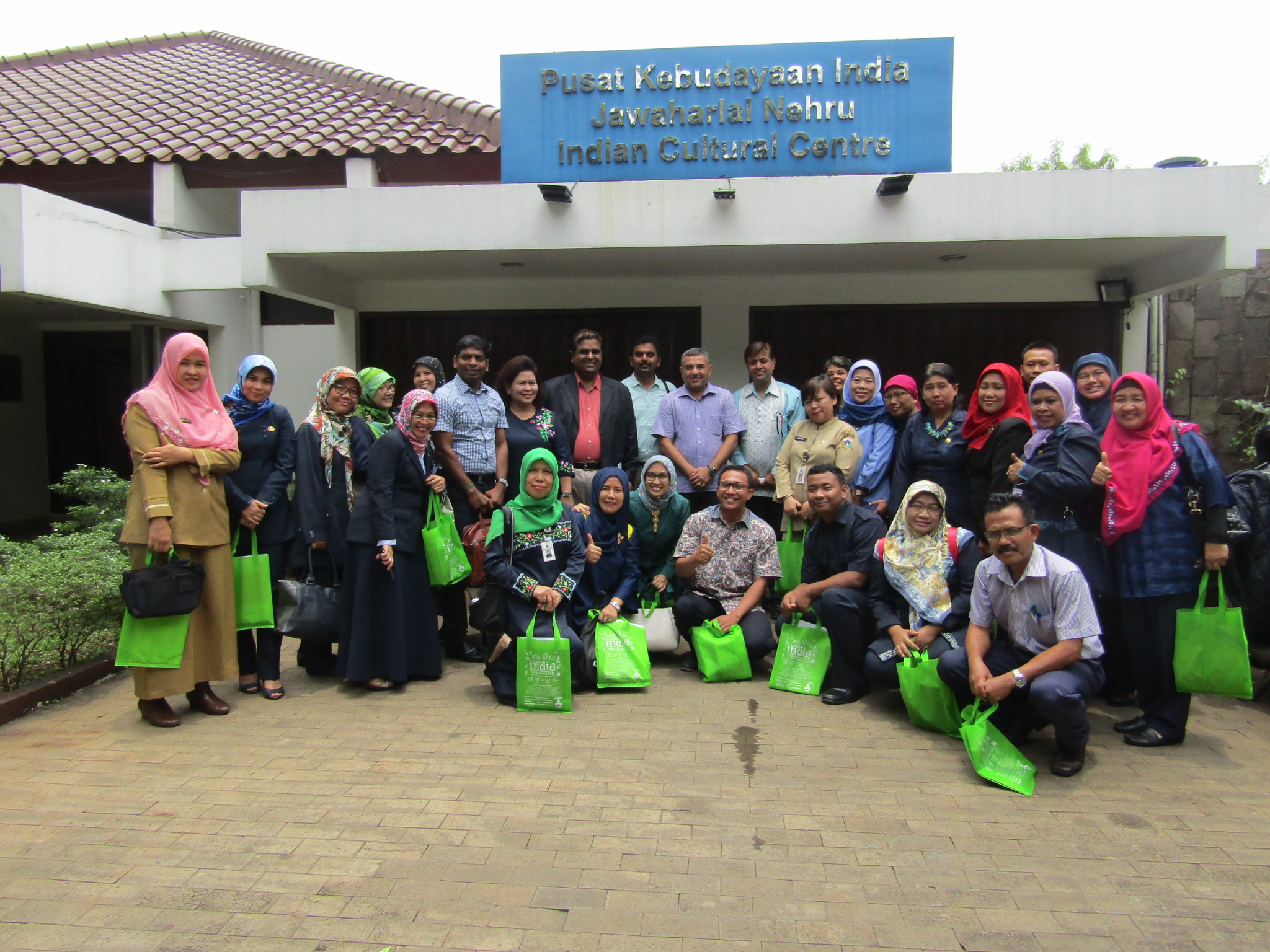 The Incredible India Education Forum is a part of Incredible India Education Fair, which will be held in February 2018 in Jakarta and Medan. There are total 4 forums that involve parents and counselors to provide information and counseling about higher education in India.