Fabulous Door Prizes at Indoindians Bazaar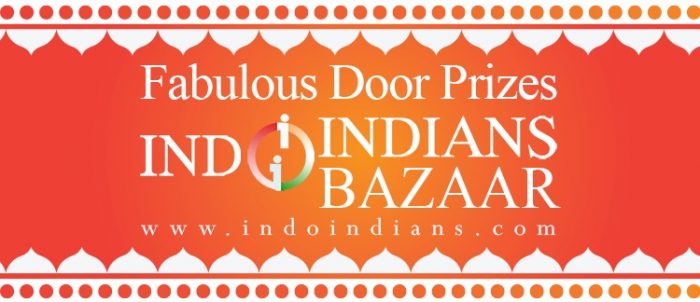 Indoindians Diwali Bazaar on Friday, 11th October at Grand Mutiara Ballroom, Hotel Ritz Carlton, Mega Kuningan, Jakarta, connects the Indian diaspora with the other expat and local communities in Jakarta. Over a 100 local, international vendors and charities are participating with over a 1000 visitors expected at the event.
Each entry ticket to the bazaar includes a IDR 100,000 voucher from Lotte duty free and 1 month extra membership of Zomato Gold and a chance to win many attractive door prizes at the Indoindians Bazaar. These will be announced every hour by the MC.
 Staycation Vouchers
Hotel Le Meridien 1 night stay voucher + breakfast for 2
Hotel Sultan 1 night stay voucher during weekend + breakfast for 2
Hotel Keraton 1 night stay voucher + breakfast for 2
Hotel NEO, Dipatiukur Bandung, 1 Night stay voucher for 2
Dine-in vouchers
Man aur Tan Indian Resto
Grandcity Chinese Resto
Babooji Indian Resto
Eastern Opulence
Chope
Ganesha, Ek Sanskriti Resto
Gift Hampers
Loreal Gift Hampers worth IDR 1 million each
Lakme Gift Hampers worth IDR 500,000 each
Le Rosh Vouchers IDR 500,000 each
Shopping Vouchers by Lotte Duty Free IDR 500,000 each
Gift hampers by Iryasa worth IDR 5 million