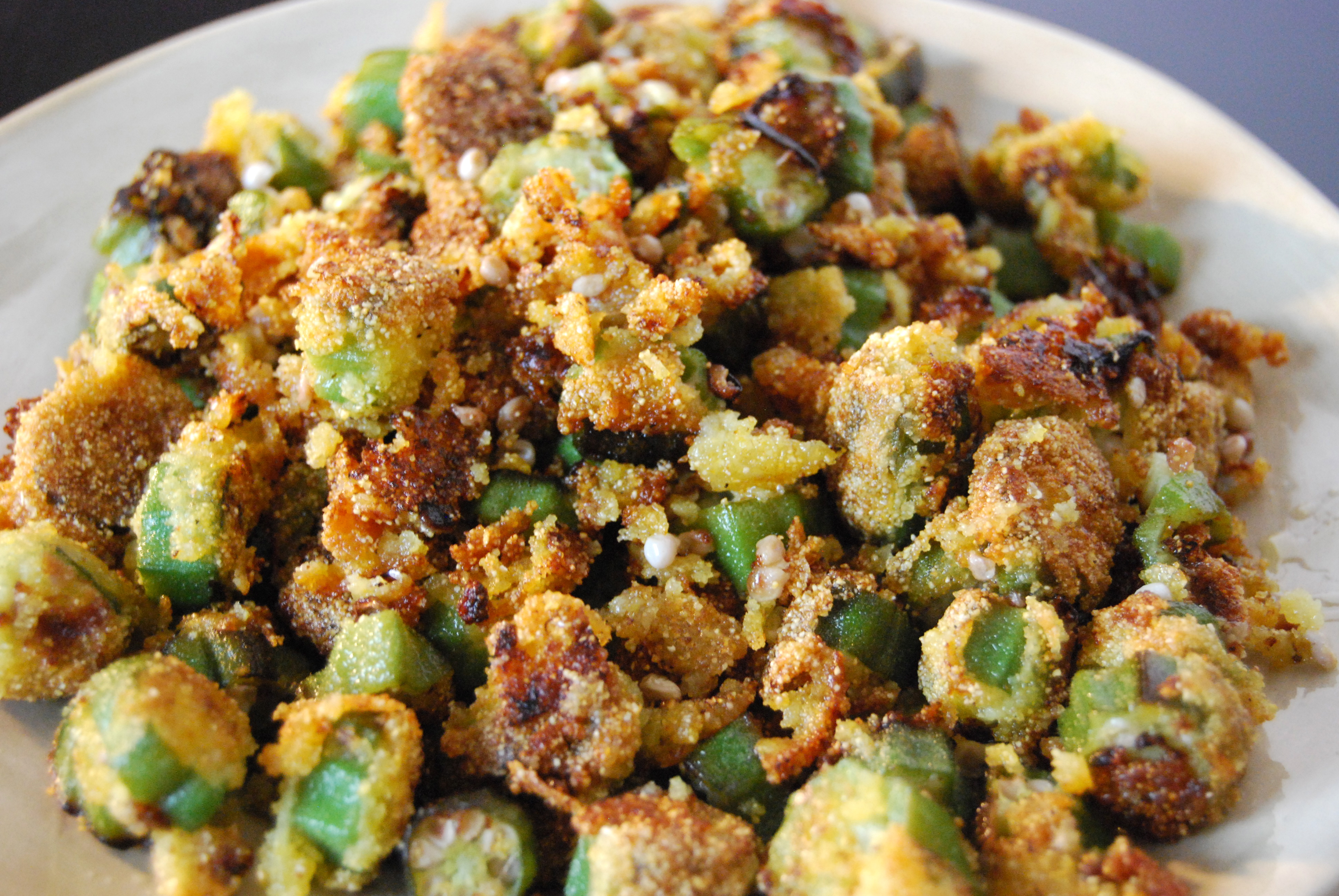 Serve fried okra as an unusual appetizer at your next cocktail party. You can also serve this at any meal time for the satisfying crunch and addictive taste.
Ingredients:
Serves: 4
1/3 kg sliced okra, patted dry
1 cup Flour
1/2 teaspoon Salt
1/8 teaspoon Pepper
2 Eggs, beaten
1 cup Cornmeal
Oil for frying
Directions:
Heat the oil to 350.
Mix together the flour, salt, and pepper. Toss the okra first in the flour mix, then the eggs, and finally into the cornmeal.
Carefully add to the fryer in small batches. Cook until golden brown. Drain on paper towels. Serve warm.