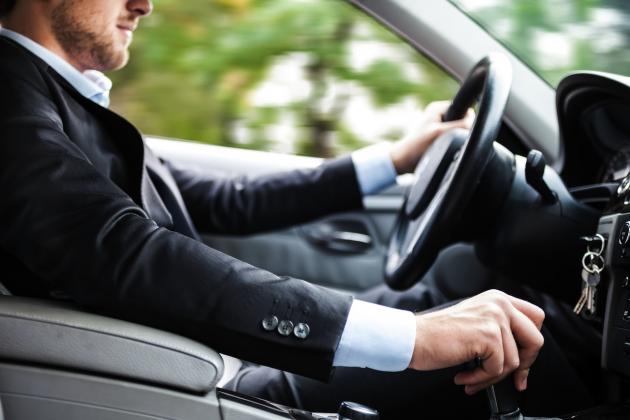 Driving in major cities, especially Jakarta, in Indonesia can be a test of nerves, patience and fast reflexes. Roads can be very busy with many reckless drivers and traffic jams, that can test the patience of a saint. If using public transportation is not an option, for the sake of your sanity, hire a driver. In Indonesia it is common for car owners to employ a full time driver.
If a newly arrived expat is not assigned a driver from their company, they must go through the tiring process of searching for a suitable personal driver. However, you can ask your company to assist you in finding a driver. They may pre-select a few candidates from a pool of known drivers and send them to your premise for an interview, or you may prefer to interview them at the office.
Interviewing the candidates
At the time of the interview, the prospective driver should present you with his valid driver's license, his identity card, and any letters of reference that he might have. Ask also how long he had worked with the previous employer to determine his loyalty and dependability. After the general interview, it is also important that you take the driver for a test drive to determine how skilled he/she is and how comfortable you feel with his/her driving style. Ask the driver what areas of the city he/she has worked in before and what areas of the city he/she is most familiar with. His/her knowledge of the streets is essential, because sometimes you will be trapped in a traffic jam and you need to use an alternative route.
When possible, it is best to employ a driver that is recommended by a friend or a reliable source so that you can personally verify the reputation of this person. Even if the candidate is highly recommended and have a good track record, be cautious and confirm his/her identity yourself by asking to see more than one piece of identification, such as his local identification (KTP) and his Kartu Keluarga that lists persons living at his present residence. It is also a good idea to ask him/her to bring the copies of these identities and keep them in your files.
Terms of employment
The terms of employment would be much the same as for other household staff. It is normally beginning with a period of probation (three or six months) and continuing based upon a predetermined set of conditions.
Unlike domestic helpers (pembantu or ART), drivers usually live outside the home. If you employ the driver for a long period of time, you may be expected to buy him/her a motorcycle. Normally this could be justified after at least one year of employment. This however can lead to the driver misusing the motorcycle and not maintaining it as well as he might if he owned it. But this is optional; otherwise you can only include transportation expense to his/her monthly salary.
Salary
The current regulation from Department of Manpower as of 1 January 2016 states that salary should be calculated as follow: current minimum wage is Rp3,100,000 per month. At least 75% of this wage must be calculated as base salary and the remaining 25% can be calculated as transportation and meal allowance. Normal working day is 8 hours and any additional hours will be calculated as overtime. The overtime rate and hours should be discussed and agreed upon.
Some employers choose to provide drivers with a food allowance if they are away from home over the lunch or dinner hour, other simply work this into the salary.
Responsibilities of a driver
Responsibilities of drivers will vary from employer to employer, as they do with any other form of employment. However there are certain tasks that are generally considered to be the responsibility of the driver.
Aside from driving you around, drivers can take care of routine car-related tasks, including maintaining and checking the car, take the car for routine service, washing the car, purchasing e-toll cards, and many more.
Some Tips
It is always better to be clear and leave things unsaid, such as:
clearly state that your expectations of the drivers attire. If you want them in a uniform, you will need to provide 3 sets every year.
Do you want the door to be opened and your belongings carried by the driver? Then do clarify upfront.
If you want to take your driver out of station then the rule of thumb is to pay double the daily allowance plus a tip.