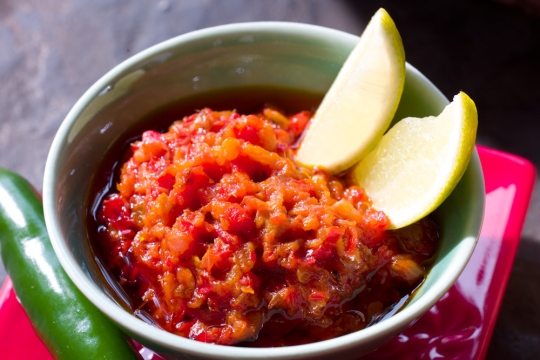 Ingredients :
4 tbsp oil
15 shallots, peeled and sliced
10 gloves garlic, peeled and sliced
14 large red chilies, seeds removed, sliced
2 medium- sized tomatoes cut in wedges
2 tsp freshly squeezed limejuice
Salt to taste
Directions :
Heat oil in a heavy saucepan or wok.
Add shallots and garlic and sauté 5 minutes over low heat. Add chilies and sauté another 5 minutes, then add tomatoes and simmer for another 10 minutes.
Add limejuice. Put all ingredients in a food processor and puree coarsely. Season to taste with salt. Cool before using.