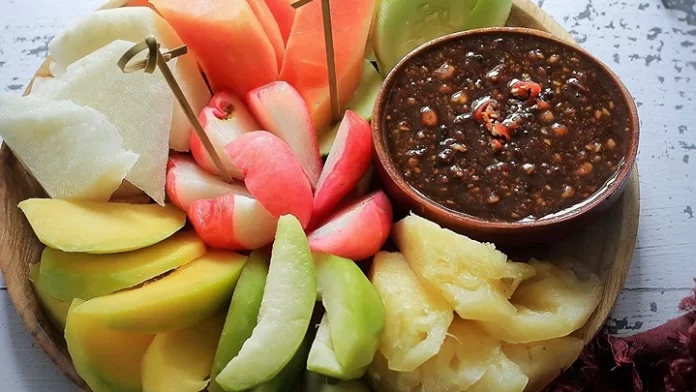 Rujak is known to be the Indonesian version of fruit salad. For that special indonesian touch, fresh fruit are dipped in a spicy and tangy sambal which adds zing to the fruit you eat. Try it out! You will find that you will enjoy your fruit salad more with the sambal addition.
Ingredients:
1 tsp salt
½ ounce peanuts
15 red chillies
One pack of Terasi (optional)
1 ½ ounce brown sugar
How to make it:
Mix and mash all of the ingredients except the brown sugar
Add the gula merah, then crush everything once more.
Your sambal rujak is done!