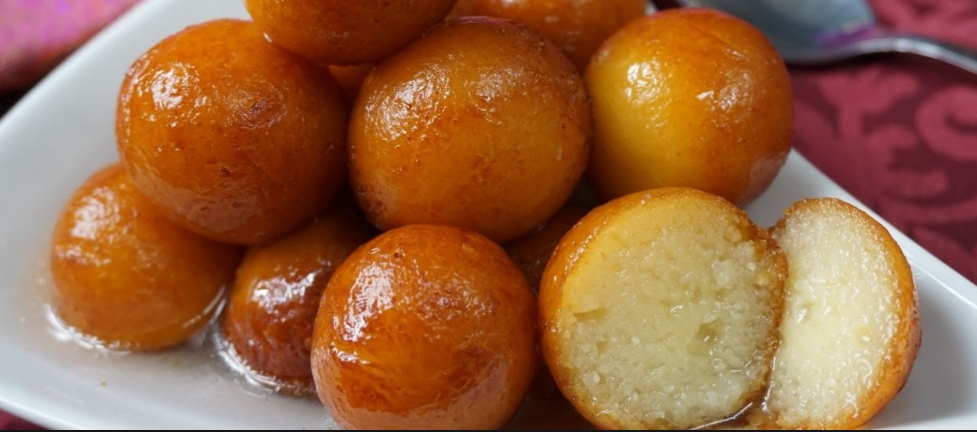 Gulab Jamuns are a very popular Indian Dessert and can be enjoyed hot or cold. Hot gulab jamuns with cold vanilla ice cream is an awesome combination. Traditionally, this sweet is made with khoya – where milk is slowly simmered in a large pan, till all its moisture evaporates and it reduces to solid mass. 
Aparna Narang at her cookery demo, shared her recipe of gulab jamuns made with full cream milk powder, this reducing preparation time and simplifying the process.  The gulab jamuns tasted great.
Ingredients:
12 Tablespoon Heaped                Dancow Milk Powder (Instant Full Cream)
3 Tablespoon level                       Maida- Plain flour (Segitiga)
4 Tablespoon (Semi Melted)         Ghee
2 Pinches                                       Soda Bicarb
2 Tablespoon                                 Suji (Semolina)
12 Tablespoon                               Milk
½ Kg                                              Sugar
600 ml                                            Water
Method:
Soak Suji in milk for 10 minutes. Boil sugar and water till sugar melts.
Mix flour (Maida) milk powder and soda. Add ghee and mix
Knead the dough with suji milk mixture.
Make balls and fry immediately till golden brown.
Once they are all fried, add to the boiling syrup and give one boil
Note: Eat after a few hours so the balls can absorb the sugar syrup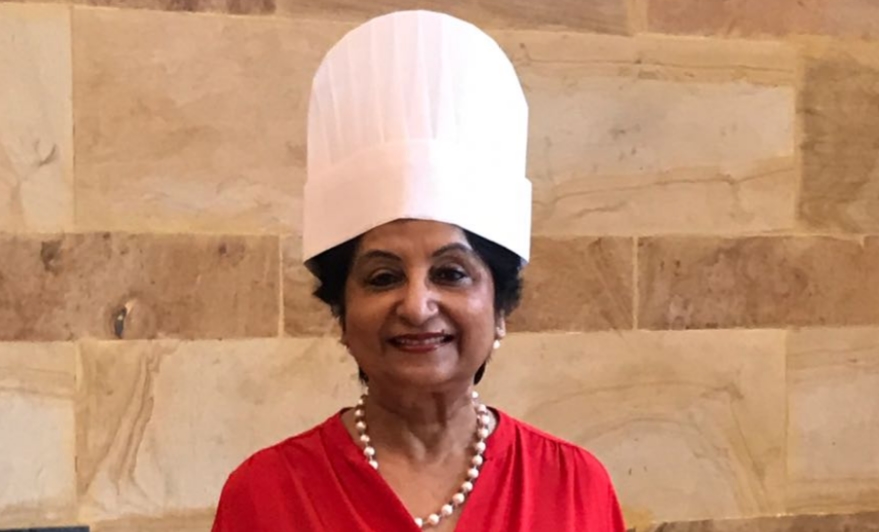 Audience feedback:
Super hit Gulab jammuns!!! ~ Sonal