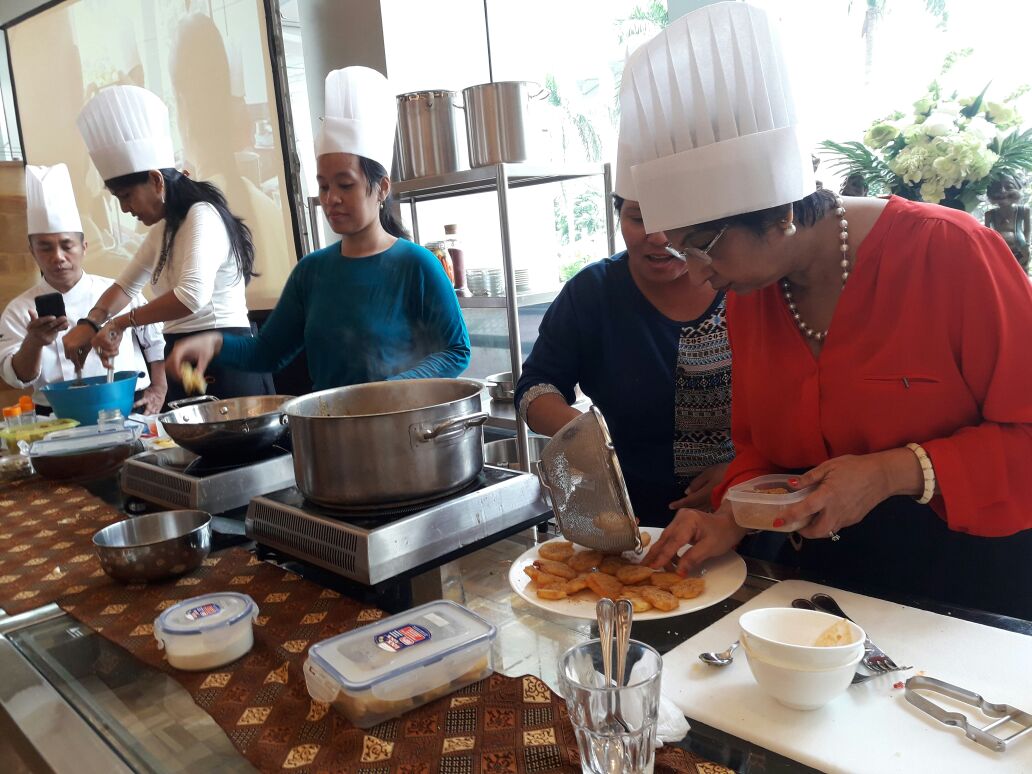 This is side dish which goes perfectly with Aparna Narang's Sindhi Tomato Kadhi or by itself as a snack. It is so addictive that you just cannot stop at one!
Ingredients:
2 large potatoes cut into large cubes and soaked in salted water
Spice mix:  1 tsp each of salt, coriander powder, chilly powder, mango powder.
Oil for deep frying
A flat bottomed bowl for flattening the potato
Method
Take 2 potatoes. Cut into big pieces
Soak Potato pieces into salt water for 10 minutes
Deep fry on slow flame
Once the potato is 75%cooked. Remove from pan.
Immediately press with flat bowl or with the hand.
Fry them again till light golden volour.
Immediately sprinkle the spice mix on the hot fried potato discs. Turn the potatoes gently and sprinkle some more spice mix on the other side.
** Serve Hot**