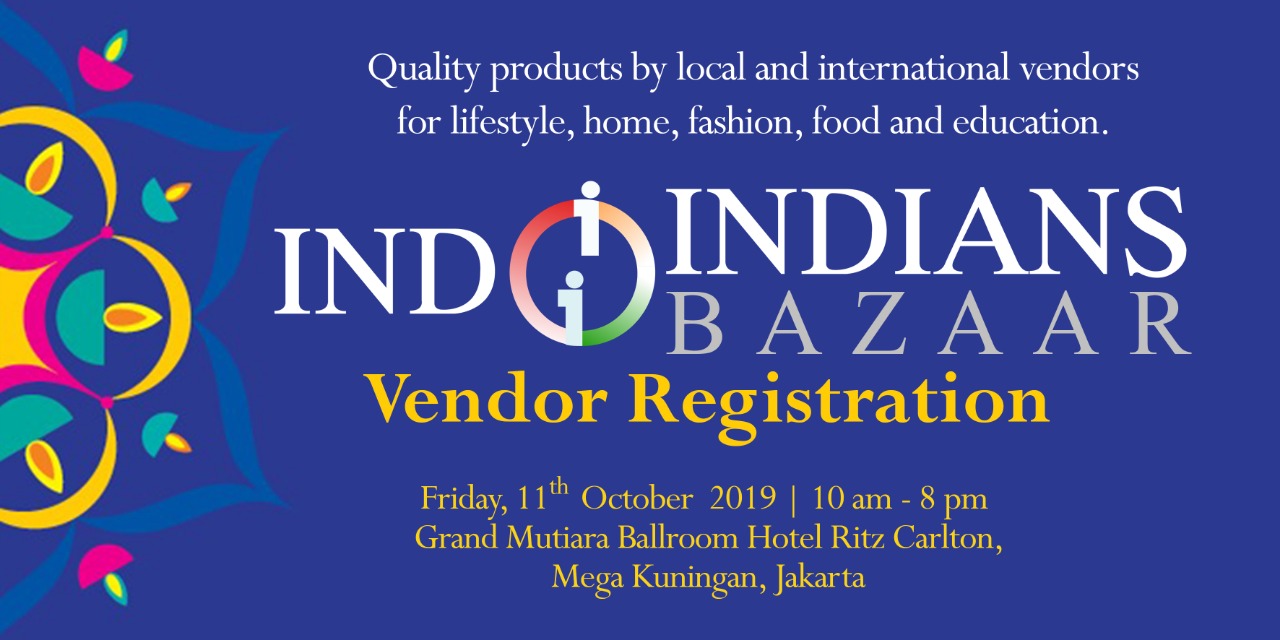 Indoindians Weekly Newsletter online here
Namaste Friends,
Indoindians Diwali Bazaar is only three weeks away, and we are very excited! Here are some more of our featured vendors.
A BIG thank you to our main sponsors – Via.com, ICICI bank and Bank of India.
Indoindians Saree Story featured the golden weaves of Banarsi sarees. 11 Indonesian ladies showcased this beautiful weave. Read the report and view the fabulous photographs.
More new articles on:
– 7 Javanese restaurants to try
– Smart SIM Driver's License
– Indonesian Myths to know about your Baby's Gender
Download the Indoindians app on your mobile today.
Warm Regards,
Indoindians Team
Indoindians Weekly Newsletter online here