In Jakarta, you can find many great restaurants for almost every type of cuisine. From seafood restaurants, Indian restaurants or Italian, everything is available in this city for you to try.  For those of you who are on a lookout for something new and out-of-the-box, try eating in fusion restaurants. Let's give your taste bud a treat by trying uniquely combined menus, which will also give you a whole new experience in your culinary journey.
Here are the fusion restaurants that you must try in Jakarta:
Suntiang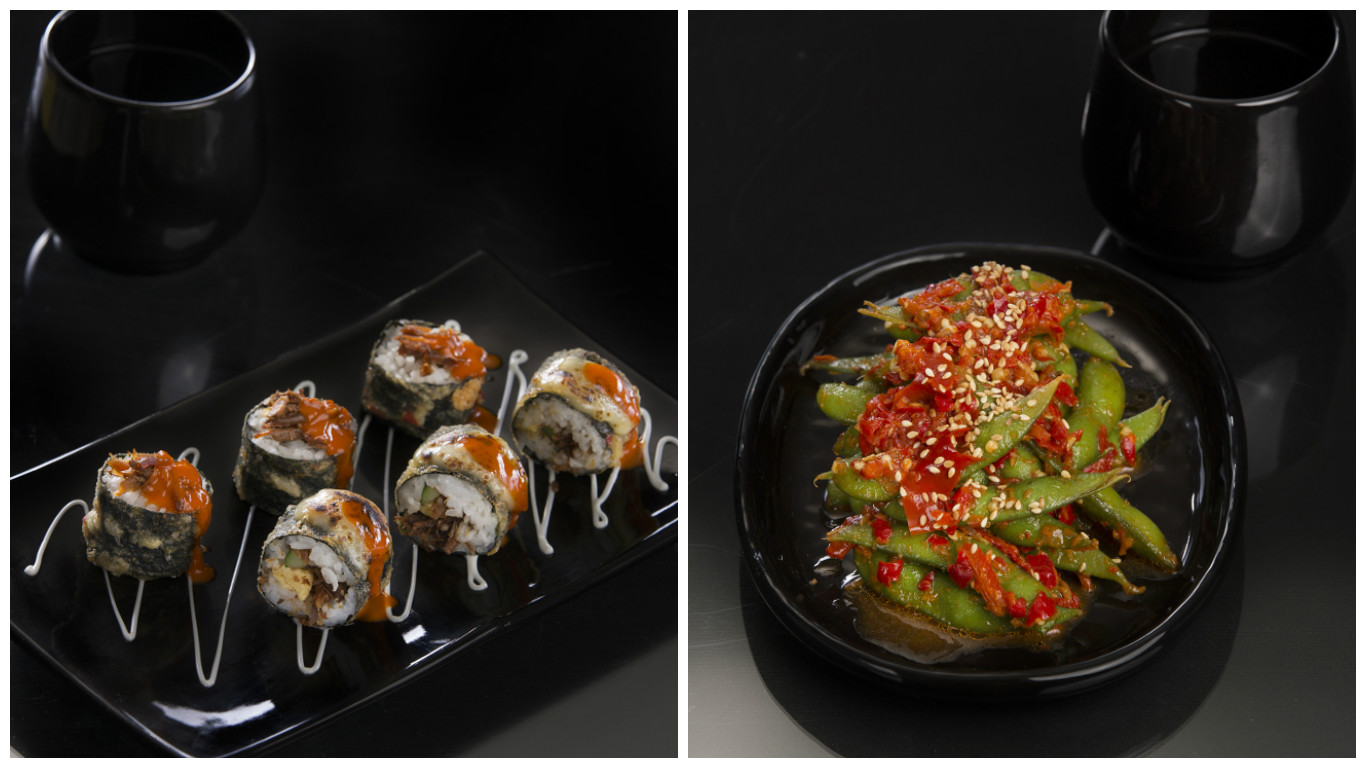 At Suntiang, you can expect several Japanese staples like sushi, tempura, and noodles all combined with the hint of Padang cuisines. Some exemplary dishes you can find includes sushi with rendang or ramen noodles in a Minang style curry (gulai). In total, there are around 50 Japanese-Padang fusion menus at Suntiang that you can try.
Address:
Grand Indonesia Mall, 3A floor, West Mall, Jalan MH Thamrin Jakarta
Phone +62-2123580448
Setiabudi One, Ground Floor, Jalan HR Rasuna Said No 63 Setiabudi, South Jakarta
Phone +62-215257393
Chir Chir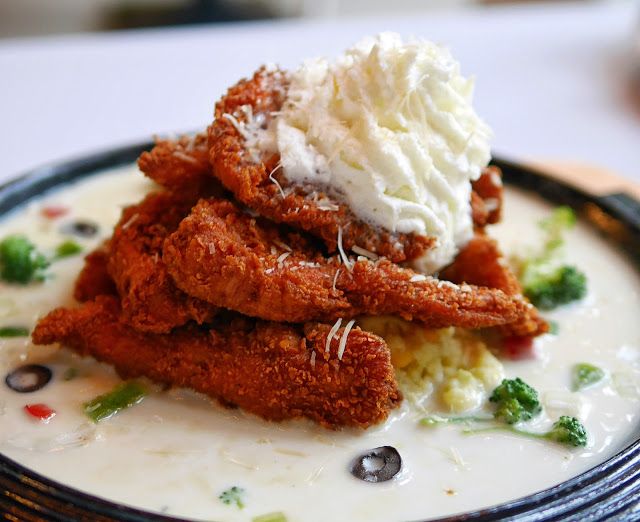 Chir Chir is a famous Korean food chain specializing in Korean chicken dishes. Various fried chicken, roasted chicken and tenders with various sauces are available here. Although it originates from South Korea, you can expect to find menus beyond the classic korean dishes like Korean Yangnyeom Chicken (spicy fried chicken). One of the recommended menus is Nest Snow, crispy boneless tenders floating on signature white, creamy sauce along with mashed potato salad and whipped cream.
Address: Ruko Garden House, Blok B No 20, Pantai Indah Kapuk, North Jakarta
Phone: +62-2121889061 ext: 550
Halo Niko!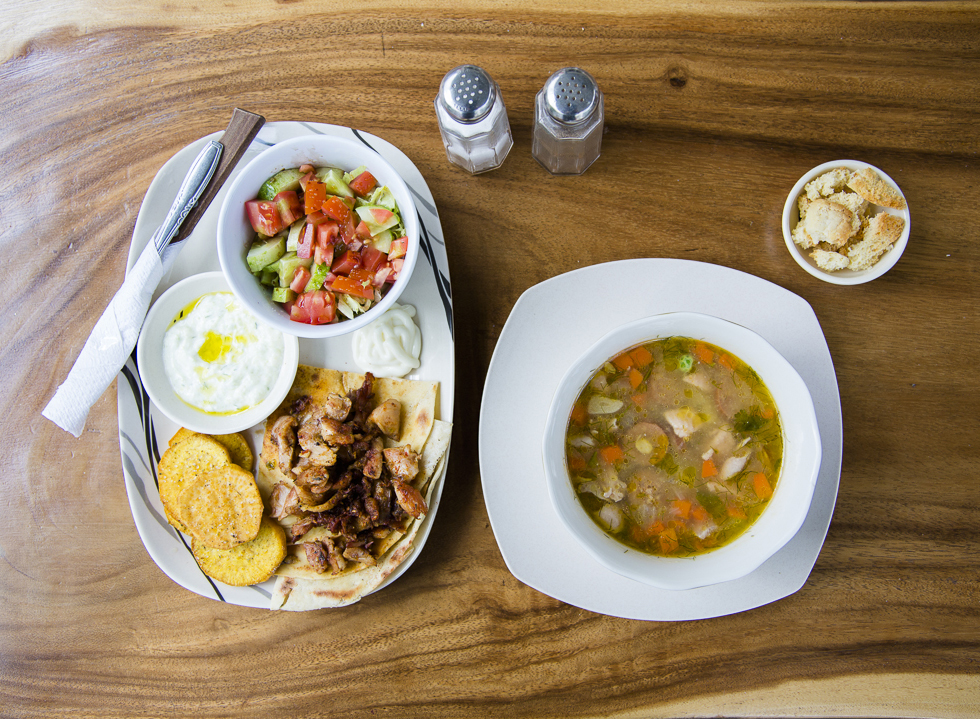 This restaurant offers unique fusion menus that you've ever imagined: Javanese and Greek. The owners steer clear from cross-breeding the two cuisines, however there are few dishes with mixed influences like Bihun Udang Mas Niko: mix of thin rice noodles, shrimp, chili, and tomato sauce with feta cheese. You can also try to have your Beef Souvlaki (Greek kebab-like wrap) along with Kalimera Soup (Javanese soup), and wash it down with Teh Tubruk.
Jalan Warung Buncit Raya No 98, South Jakarta
Phone +62-2179191227
Mojo Kitchen and Bar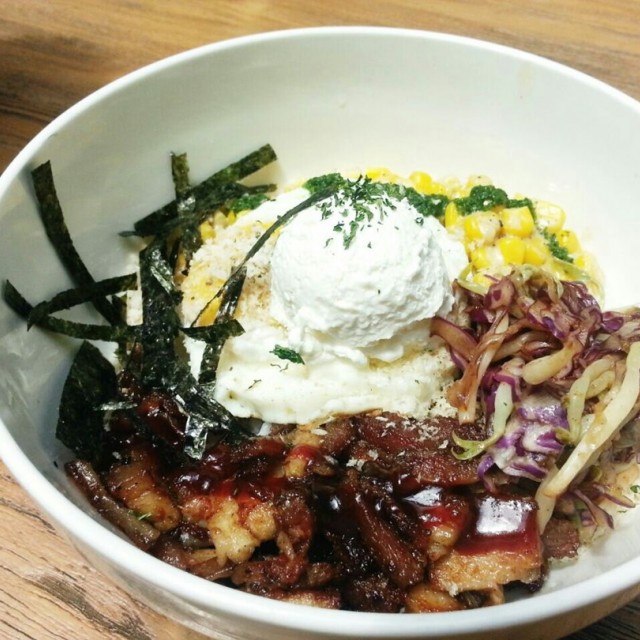 MOJO Kitchen and Bar serves Californian cuisines, which are fusion cuisines influenced by French, Japanese, Chinese, Korean, Italian, Mexican and many more. This fusion restaurant is a big melting pot of many different cuisines that results in many new and interesting dishes. Here you can find the classics like Fish and Chips, or the Western-Eastern fusion like Deep Fried Pork Belly Confit Burrito Bowl.
Address: Jalan Kertanegara No 70 Kebayoran Baru, South Jakarta
Phone +62-2170070529
GIOI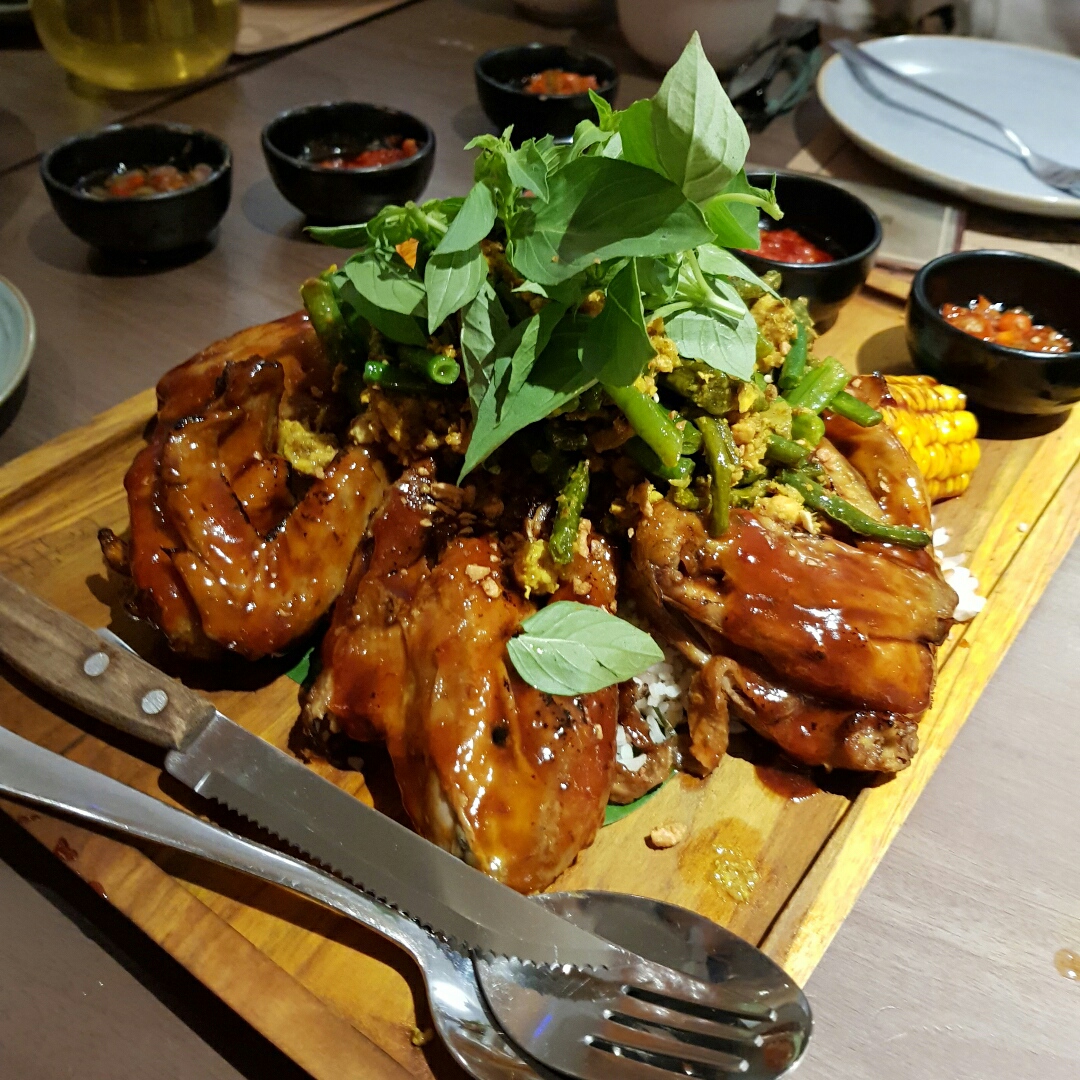 GIOI presents you with varied delights of different fusion which features elements from Asian countries. Dishes from GIOI generally consist of influences from Thai, Vietnamese, Balinese cuisines. Besides their exquisite presentation of the menu, you can indulge your appetite in this restaurant with a plentiful portion. After completing your meal, move upstairs to enjoy a sip of wine or cocktail.
Address:  Jl. Senopati Raya No. 88, RT 7/RW 3, Selong, Kebayoran Baru, South Jakarta 12190
Phone: +62-217211468, +62-217211480
Akira Back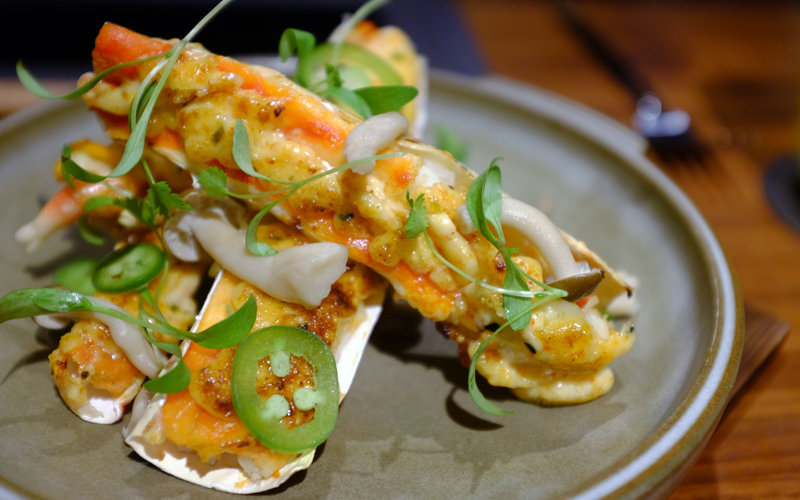 Akira Back is a fine dining restaurant that serves you East Asian menu cooked with high quality ingredients. By combining Japanese and Korean cuisine, they deliver diverse flavors with stunning styling of the dishes. You can also opt for Omakase by allowing a chef treat you with their dish selection.
Adress: MD Place Penthouse Level 12, Jl. Setia Budi Selatan No. 7, Setia Budi, RT 5/RW 1, South Jakarta 12910
Phone: +62-2129040777, +62-85288877888
Ático by Javanegra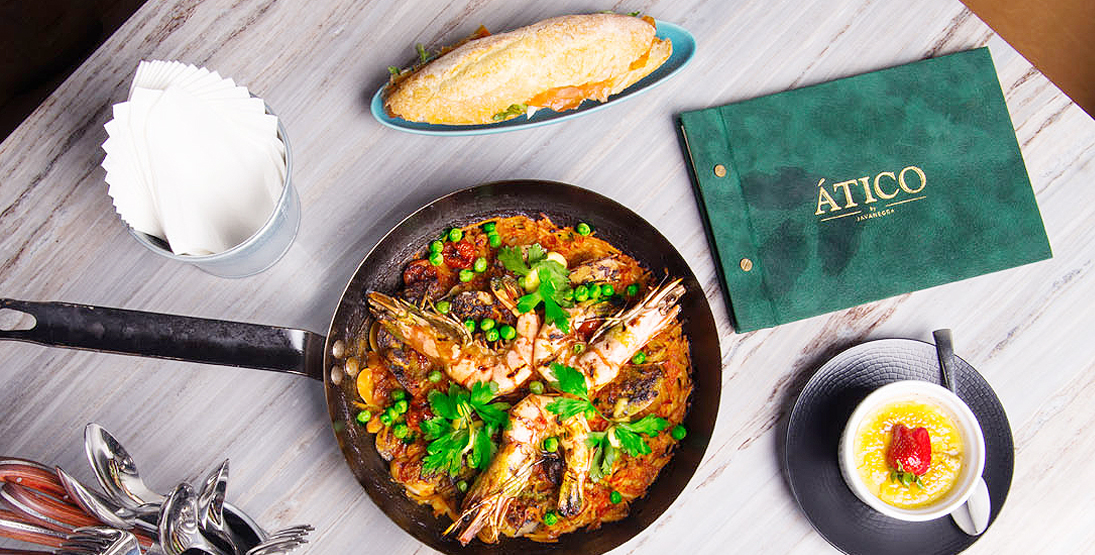 For those who are curious and fond of Spanish and Mediterranean food, you may include Ático by Javanegra to your list. Enrich your culinary experience by relishing on a range of their cuisines from Tapas, Lamb, and Seafood. The aroma brought by their cooking can arouse your entire senses. Other than that, Ático also provides Indonesian Soul Food in their menu.
Address: Menara BTPN, 4th floor Rooftop Kav. 5.5 – 5.6, RT 5/RW 2 Timur, Jl. DR. Ide Anak Agung Gde Agung, Kuningan, South Jakarta 12950
Phone: +62-2122958194
The hectic metropolitan city of Jakarta can satisfy your craving of various dishes from many different countries. Fusion restaurants are one of the places you can refresh yourself, where you can find something new and out-of-the box to discover. Each of these 7 fusion restaurants can even excite your curiosity over typical dishes served in Jakarta.
Have you visited one of those restaurant and tasted their signature dish? Please fill your comment below!