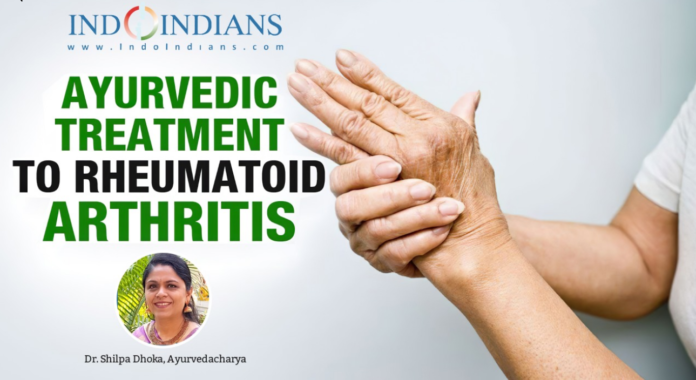 Do you wake up with stiff painful joints? It might be an onset of Arthritis. Early diagnosis and care can help.
Rheumatoid Arthritis (known as Amavata in Ayurveda) is an autoimmune disease that causes chronic inflammation and severe pain in the joints. It can also cause inflammation of the tissue around the joints, as well as in other organs in the body such as eyes, kidneys, heart and lungs.
Understand and take care of the symptoms at the onset. Ayurvedic diet and lifestyle practices are beneficial for people living with rheumatoid arthritis (RA) and joint pain. Ayurvedic practices could be helpful in reducing inflammation, easing RA symptoms, and limiting flare-ups.
Ayurvedacharya Dr Shilpa Dhoka shares some ayurvedic insights to keep yourself healthy and pain free.
About Dr. Shilpa Dhoka
Dr. Dhoka, consults globally and is trained in Ayurvedacharya and holistic wellness. She is certified and trained in rich traditions of Indian Ayurveda practices from the prestigious University of Mumbai, India.
She has successfully combined her training in Ayurveda with alternate healing practices for painless and healthier life. She treats a wide array of ailments which affects every day peaceful living given modern day life challenges of pollution, stress and increasing presence of harmful chemicals in the food chain. Ranging from common cold and flu, tonsillitis, acidity she also treats Allergy, Asthma, Digestive Disorders, Rheumatoid Arthritis, Skin disorders like Psorisis and Eczema, Type II diabetes, Menstrual disorders, PMS, Menopausal issues and Body detox amongst others.
Online consultation with Dr. Shilpa Dhoka here >>