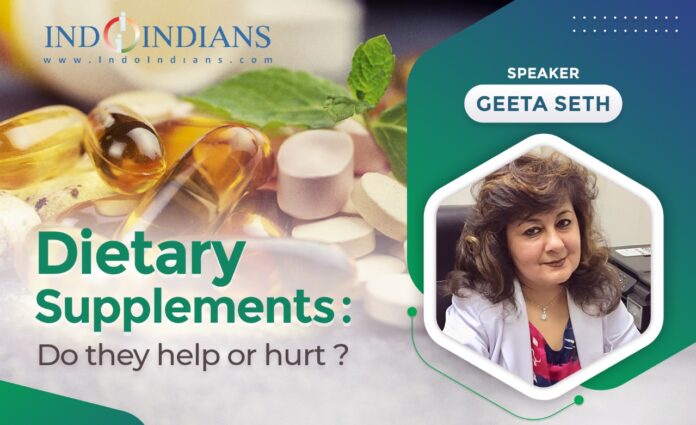 Join Indoindians Online event with Geeta Seth on – Dietary supplements: Do they help or hurt?
Many people are looking to strengthen their immune systems during the pandemic. As a result, people's interest in vitamin and mineral supplement use has increased all over the world.
What you need to know before taking a vitamin or mineral supplement.
Getting our nutrients straight from a pill sounds easy, but supplements don't necessarily deliver on the promise of better health. Some can even be dangerous, especially when taken in larger-than-recommended amounts.
About Geeta Seth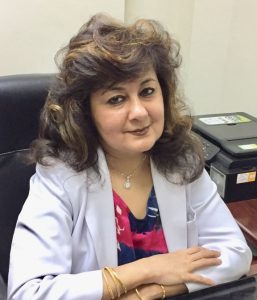 Geeta Seth is a qualified nutritionist and dietitian for the past 15 years. A two times gold medalist in the field of nutrition. She is also a qualified diabetes educator and diabetes pump trainer, specializing in the field of diabetes. She claims to have a normal blood glucose in diabetics with the right diet to avoid diabetes complications further. Also with the right carbohydrate counting for type 1 diabetics according to their dose she gives the accurate diet to achieve normal glucose in the blood. Geeta has worked for various health institutes and hospitals and till date she does not have a single failure in terms of patients.  As a speaker she has given nutritional services to various corporate institutes and schools.