"The martial arts are ultimately self-knowledge. A punch or a kick is not to knock the hell out of the guy in the front, but to knock the hell out your ego, your fear, or your hang-ups." – Bruce Lee
Martial arts are codified systems and traditions of combat practices that practiced widely for variety of reasons. For non-professional athlete, martial arts can be learned for self-defense necessity. There are many kinds of martial arts such as karate, taekwondo, Muay Thai, and many more.
In Jakarta, there are also many martial arts schools that provide comprehensive training package for children and adults. Here is a list of martial arts schools in Jakarta for you who want to master self-defense practices:
Maximum Mixed Martial Arts Academy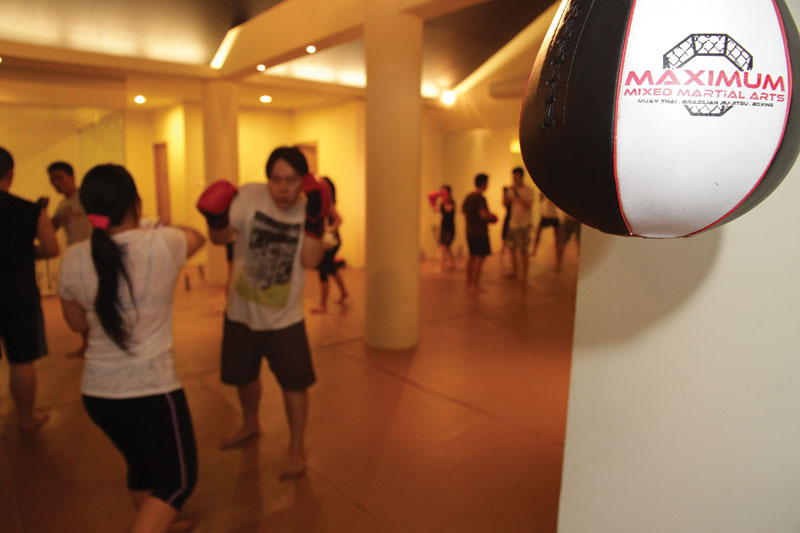 Maximum Mixed Martial Arts Academy is a premier mixed martial arts academy and school. It offers world-class quality and exciting martial arts training experience for students at all levels. There are three classes that you can choose: Muay Thai, Brazillian Jiu-Jitsu, and Boxing.
Address and contacts:
Maximum Wolter Monginsidi
Jalan Wolter Monginsidi No. 83 Kebayoran Baru, Jakarta Selatan
Phone: 021-7264570
Maximum Kelapa Gading
Jalan Boulevard Raya QI1 #18-19, Kelapa Gading, Jakarta Utara
Phone: 021 4528751
Website: www.maximum-mma.com
Combined Martial Arts Academy (CMAA)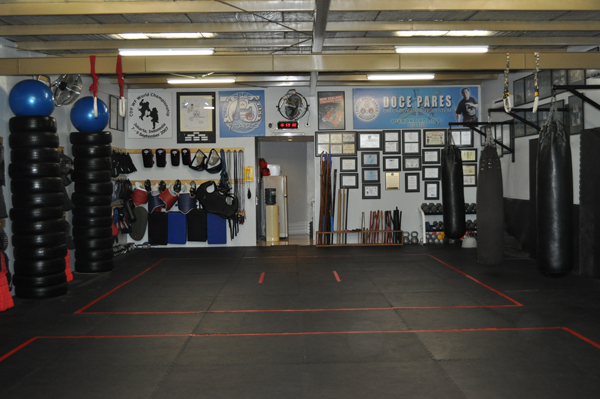 CMAA offers the students an opportunity to learn an assortment of combative and realistic martial arts techniques from various systems at one training facility. Currently, CMAA provides classes of Zen Goshu Goshin Jutsu, Cacoy Doce Pares Arnis/Eskrima, Wing Chun, Capoiera, Taekwondo, and Aikido. In Indonesia, CMAA has branches in Jakarta and Bali.
Address and contacts:
CMAA Jakarta: Plaza Karindo 3rd Floor, Jalan Karang Tengah Raya, Lebak Bulus, South Jakarta
CMAA Bali: BSF Sports Hall, Jalan Waribang Gang Titi Batu 1A, Kesiman Denpasar, Bali
Website: www.thecmaa.com
Jakarta Taekwondo Center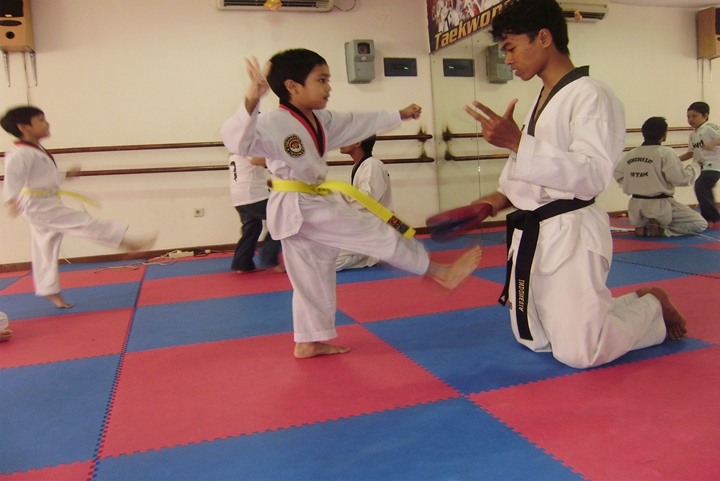 If you want to master the popular martial art from Korea, you can take a training here. Jakarta Taekwondo Center is a unit of Taekwondo Club at Bulungan, Jakarta. Many of students have participated in several taekwondo competitions in various levels. It also offers free trial class for everyone.
Training location and contact:
Cilandak Futsal (near Cilandak Town Square), Cilandak
Kelapa Gading, Jakarta Utara (for kids only)
GOR Taufik Hidayat Arena (THA) Ciracas, Cibubur Jakarta Timur
GOR Futsal Camp Ciputat, Tangerang Selatan
Phone: 0818949424 (SMS or WhatsApp only)
Website: www.jaktaekwondo.com
Wing Chun Jakarta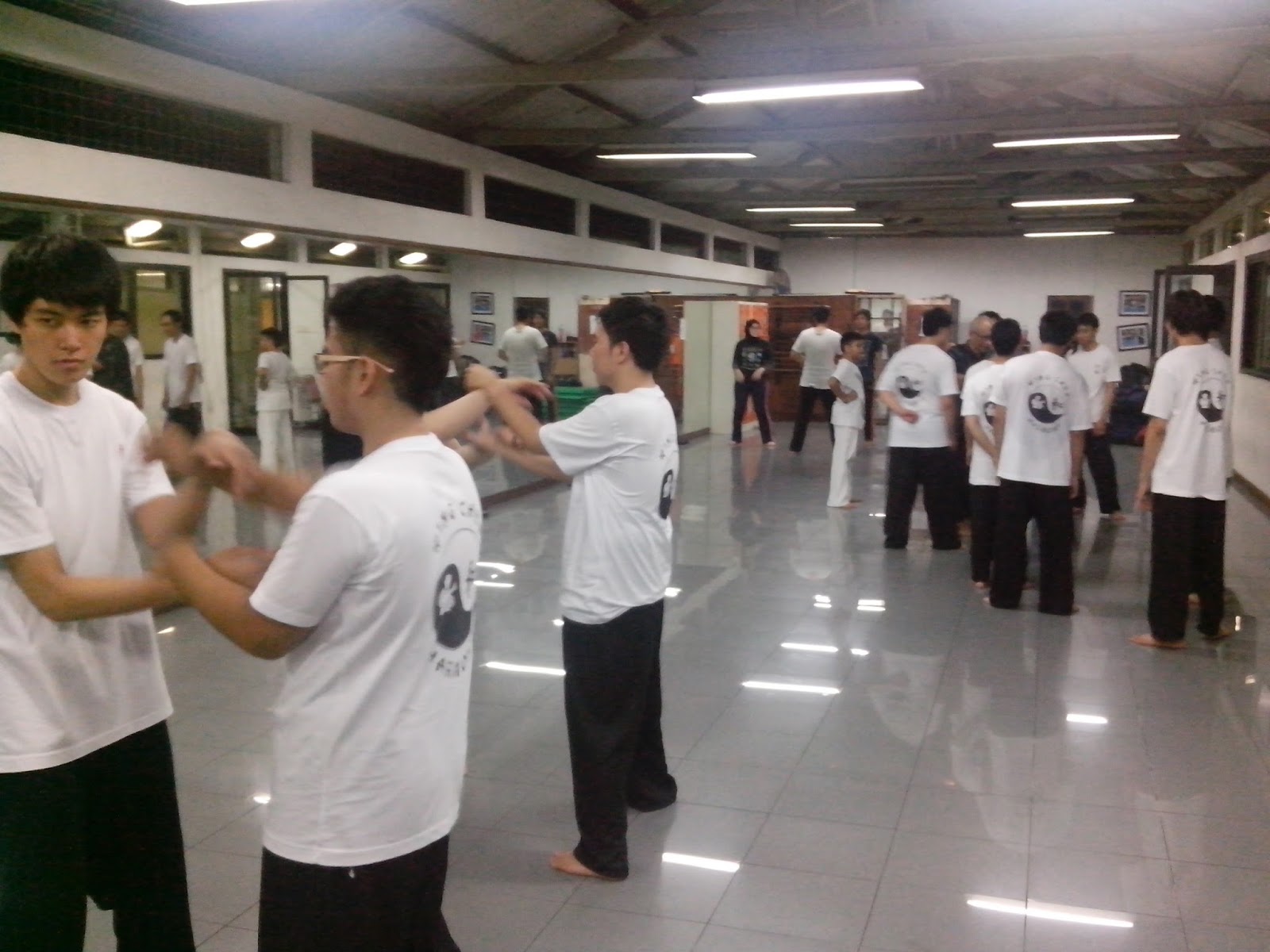 Wing Chun is one of the kung fu training centers in Jakarta. This training center has many branches across Jabodetabek and tens of special branches in governmental and private institutes. This training center is also famous for hosting self-defense training for police and army crews.
For full list of address and contact, click www.wingchunjakarta.com
Impact Mixed Martial Arts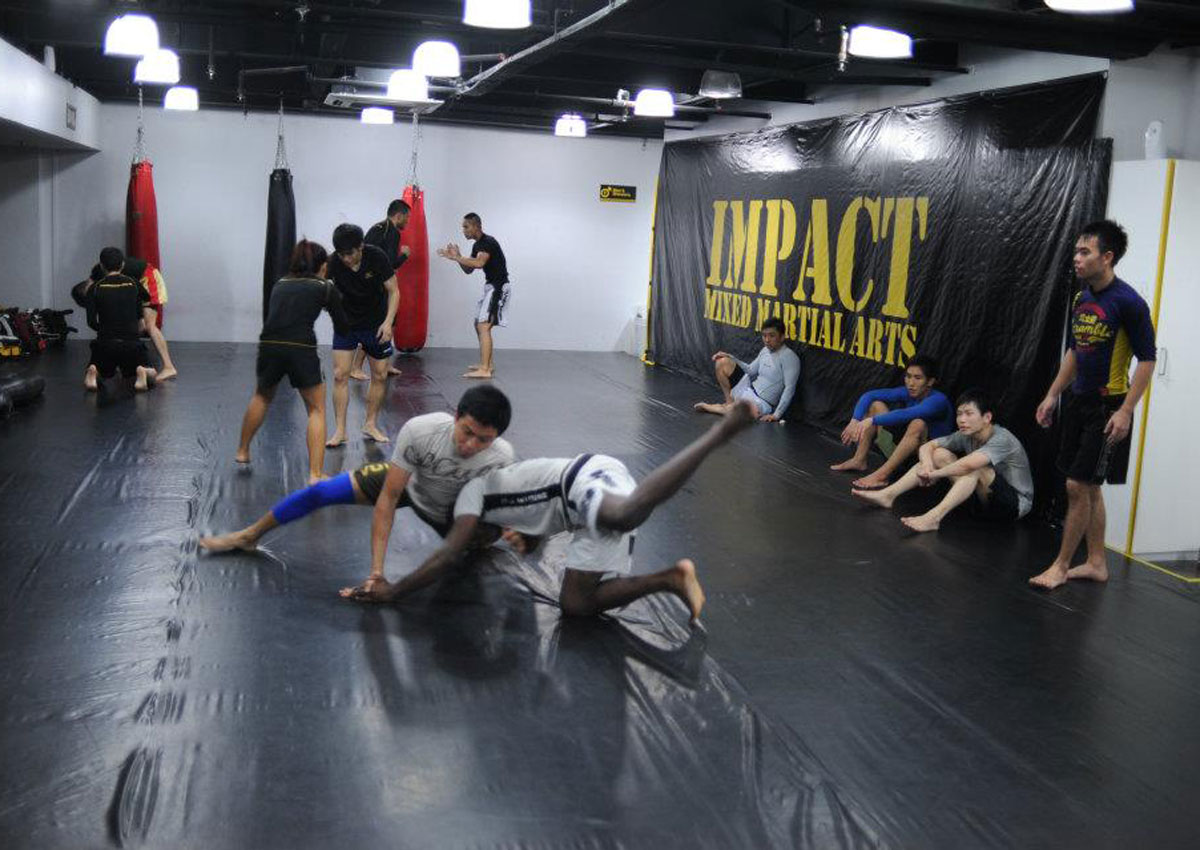 This martial arts center offers various kinds of martial arts such as Muay Thai, Brazilian Jiu-Jitsu, Kendo, Taekwondo, and Wing Chun. It also opens for all ages and gender, so everyone has the same chance to master martial arts here. The instructors are experienced and specializing in each kind of martial arts. The instructor of Muay Thai is also a Thailand native, so you'll get the best training from the Muay Thai expert firsthand.
Address and contact:
Rukan Elang Laut, Jalan Boulevard Pantai Indah Kapuk Block C No 1&2 Jakarta Utara
Phone: 021-99110888
Website: www.impact.co.id
Jakarta Kendo Association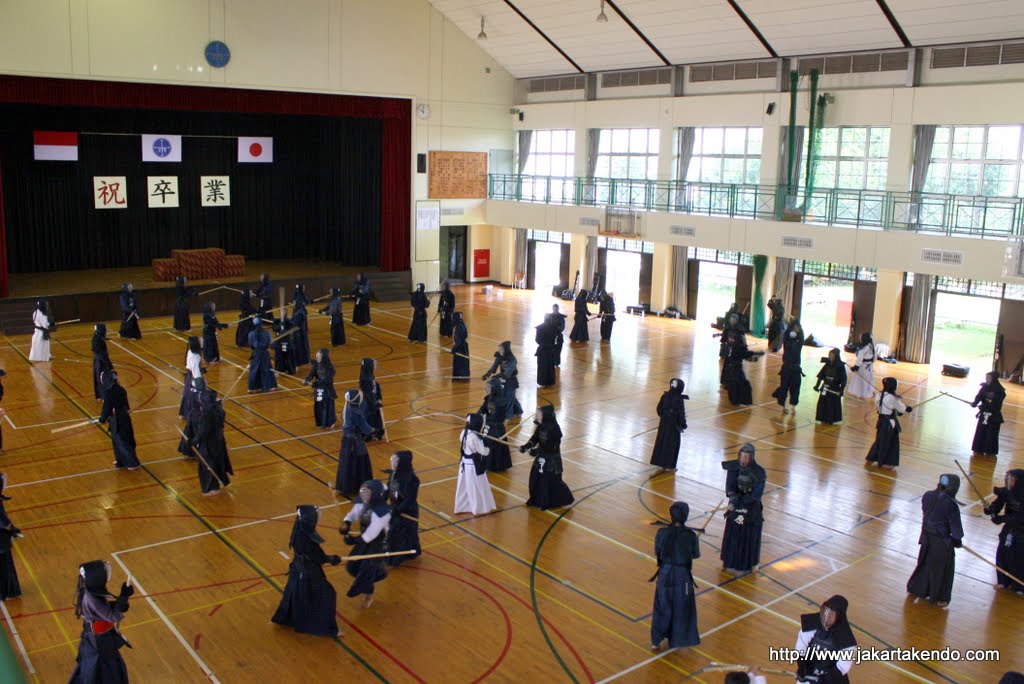 Kendo is Japanese sword-fighting martial art. In Jakarta Kendo Association, you'll be trained by kendo experts from Japan as well as from Indonesia. The classes are opened for beginners as well as for professional athletes. For more information regarding training locations and contact person, you can visit www.jakartakendo.com
Learning martial arts can be a fun activity to be done with your children or spouse. Mastering martial arts also contributes to your self confidence and of course self defense. So, register now!