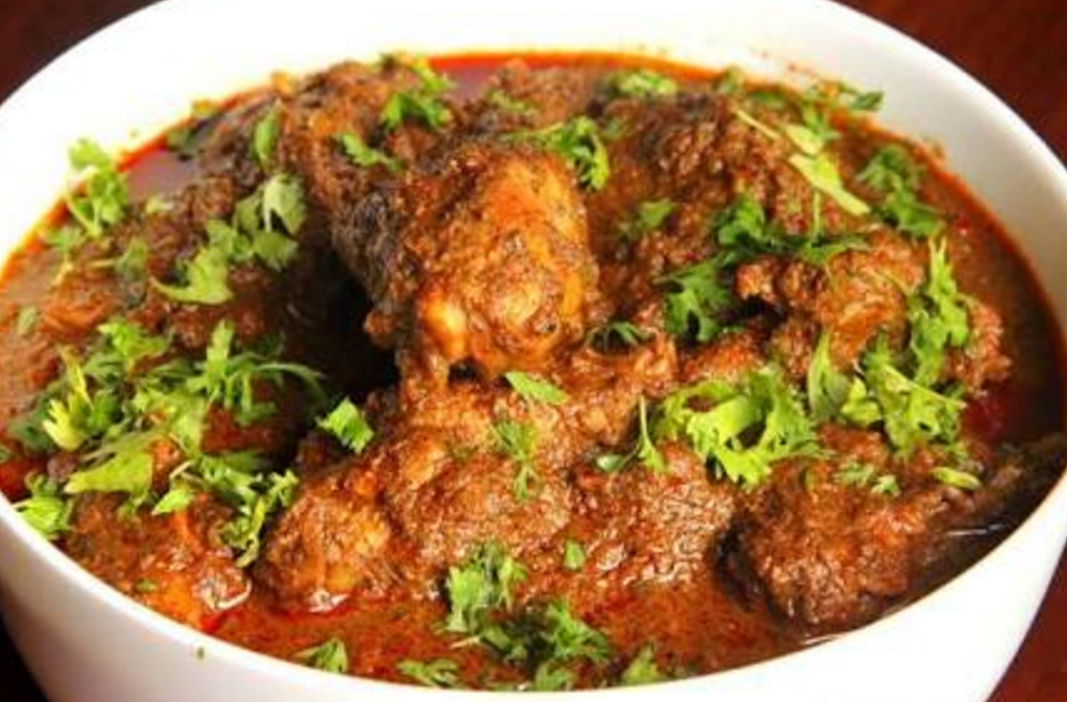 Shabana Akbany tries her hand at authentic Kolhapuri style chicken recipe. The chicken pieces are marinated in curd and spices. A flavorsome spice paste is used to flavor the chicken curry further. The ground paste is made from coconut, onion, tomato, ginger and garlic. The chicken is cooked in gravy until the oil separates. The chicken curry in Kolhapur style is ready to serve.
Ingredients
Chicken ½ kg
Yogurt 4 tbsp
Chili powder 1-1/2tsp
Turmeric powder 1/4tsp
Ginger paste 1/2tbsp
Garlic paste 2tbsp
Mustard seeds ¼ tsp
Tomatoes 1
Oil ½ cup
Brown fried Onion 1
Roasting ingredients
Cumin seeds 1tsp
Coriander seeds 1tsp
Cloves 3-4
Green cardamom 2
Black cardamom 1
Black peppercorns 10
Cinnamon stick 1inch
Red whole chilies 6
Grated coconut 2tbsp
Sesame seeds 1tbsp
Poppy seeds 1-1/2 tsp
Peanuts 12
Method:
Marinate the chicken with ginger garlic paste, red chili powder, turmeric powder and yogurt.
Now roast sesame seed and coconut.
Then roast cumin seeds, coriander seeds, cloves, green and black cardamom, black peppercorn, cinnamon stick, red chili and peanuts together.
In a blender add fried onions and all the roasted ingredients with a little water to blend.
Heat oil in a pan add mustard seeds, tomatoes and marinated chicken allow to sauté
Then add the ground paste with some water and allow cooking on low flame for 25 minutes until chicken is tenderized
Lastly add the lemon juice and garish with coriander.