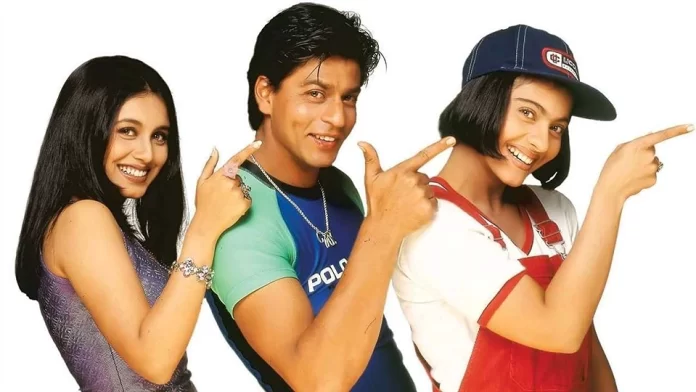 India's Hindi language film industry, known informally as Bollywood, is the largest center of film production in the world. It releases hundreds of films annually. The popularity of these movies reaches far beyond its Indian borders.
India's hottest export has danced its way into the homes of fans across Indonesia's far-flung 16000 plus islands. Soon after moving to Indonesia back in early nineties, I was hugely surprised to hear the song 'Saawan ka Maheena' being sung by an Indonesian band at a party – this was my introduction to Bollywood influence in Indonesia. I have since listened to several Indonesian music groups flawlessly singing the range of Bollywood songs at social gatherings and have been asked the meaning of 'Kuch Kuch Hota Hai' by Indonesians even though they knew the lyrics and could sing the song perfectly.
Any Indian who has visited Bali will be greeted in the local markets by shouts of Bollywood's celebrity names. A mention of Shah Rukh Khan is likely to win you a new friend. Other than Bollywood cinema, Indonesians are also fond of Indian television. Not only are the dubbed Indian soap opera shows well-received, Indian actors are also being offered roles on Indonesian television shows as they enjoy celebrity status here and are huge crowd pullers.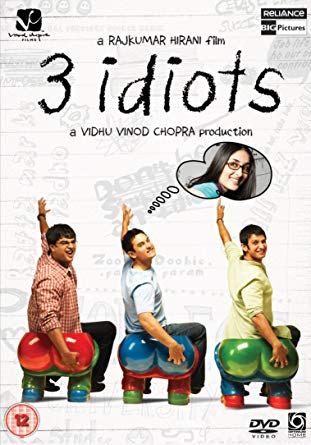 Commercial Indian films were first imported into Indonesia by the allied armies in 1945, in the aftermath of Indonesia's declaration of Independence, as entertainment for Indian troops that were part of the English contingent. Indian mainstream cinema has been part of Indonesia's media culture ever since, and is loved by the masses. The older generations in Indonesia relate with the yesteryear stars like Sunil Dutt and Raj Kapoor, having grown up watching  their movies on Indonesian Television. In 1998 Kuch Kuch Hota Hai (KKHH) was a huge hit across Indonesia initiating the Bollywood film fever all over the country. The success of 'Kuch Kuch Hota Hai' and 'Kabhi Khushi Kabhi Gam' was followed by the success of three notable movies '3 idiots', 'Taare Zameen Par' and 'Dangal', all of which coincidentally starred Aamir Khan. More films have since been imported and Indonesian TV stations also broadcast more Indian films and TV serials.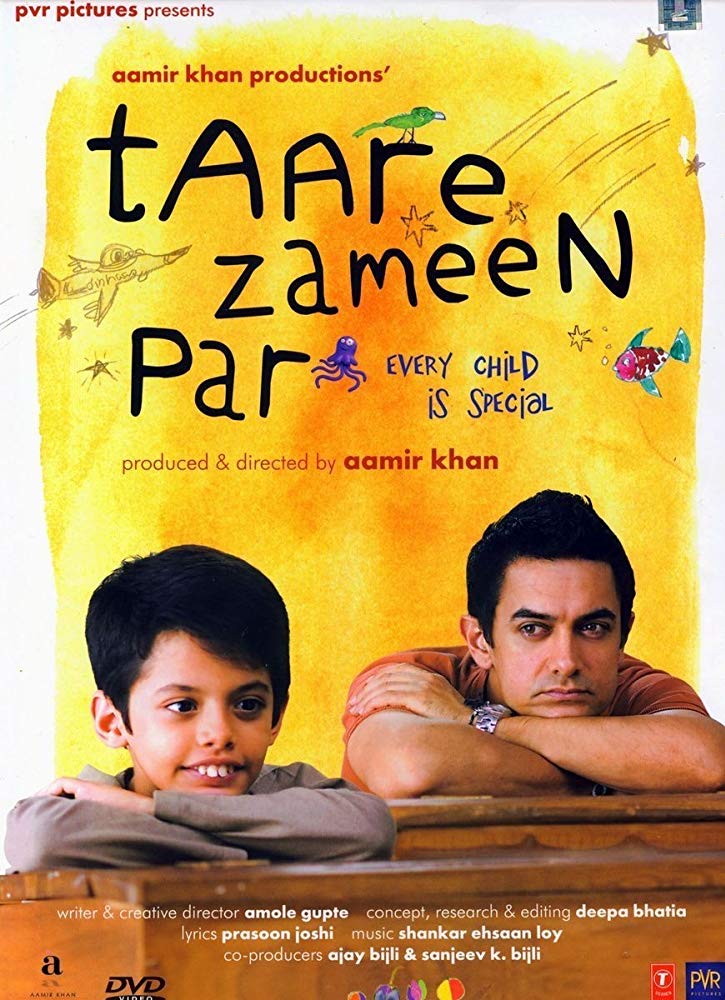 One of the most important aspects that influence widespread Bollywood film culture in Indonesia stems from the historical influence traced back as early as first century AD in Indonesia. Mahabharata and Ramayana have influenced traditional culture and performing arts in the archipelago long before being transformed into TV series in early nineties – further cementing cultural connection between the two great countries.
While Western or Hollywood films seem to specialize in intellectual themes which challenge the mind and imagination; Eastern films are good at physical strength, acrobatics and martial arts ; Bollywood films are largely about the heart and love, about human emotions and feelings.  Bollywood's traditional portraits of family life present a more identifiable viewing experience to Indonesians, than western movies which emphasize nuclear of single parent, or even dysfunctional families. There is great emphasis on extended families, rituals, patriarchy and filial duty. Even in the films about modern families or rich families living in urban areas, there is a balancing act towards traditional values. This continuous stability between the modern and traditional is the main reason why Indian films appeal to Indonesian audiences. The films address issues and stories that reflect deep desires, anxieties and fantasies of the Indonesian audiences, especially the newly emerging urban middle class seeking a distinct identity to negotiate with the modern ways of living while in tune with traditional values. The movies are bigger than life and they are actually musicals with lots of song, dance and colorful costumes. Most of the movies are based on love stories and are very attractive to Indonesian audiences. The emotional tearjerkers engage the audiences and connect them to the characters.
Besides movie theaters, television, or even the fashion world, Bollywood has become a significant element in the one of Indonesia's popular music genres, Dangdut. The theme song of KKHH was adapted by many Dangdut singers with numerous local adaptations and even in the local languages. Popular Hindi songs and their melodies from movies are reincarnated as Indonesian Dangdut numbers. This is possible because the instruments and rhythms of both styles are compatible. Hindi music therefore sounds very familiar and pleasant to many Indonesians serving to intensify the Bollywood film viewing experience for them.
The influence of Bollywood in Indonesia is further manifested through several fan clubs dedicated to their Bollywood stars. The Bollywood Mania Club Indonesia (BMCI) is one of the many Bollywood and Indian cinema fan clubs in Indonesia and happens to be one of the nation's largest such associations, with 36,000 members throughout Indonesia. While its headquarters is located in Bekasi, it also has branches in Cirebon and in East Java. Other similar groups of varying sizes include the Bollymania Fans Club at Bens Radio 106.2 FM and Komunitas Fans Bollywood Indonesia on Facebook. There are also fan clubs dedicated to specific Bollywood stars, such as Aamir Khan and Rani Mukherjee.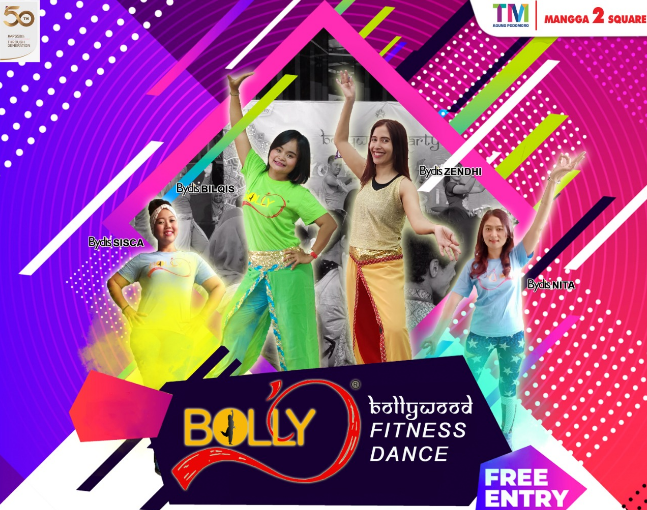 Bollywood influence has also morphed into other forms. When Irma Kusuma Dewi, had an opportunity to start her own class at a fitness club, she created a Bollywood Fitness Dance routine with popular Bollywood songs. She now trains the trainers at her studio and combines fitness routines with Bhangra and other Indian dance forms.
Indian cultural links have reinforced the presence of Bollywood films in Indonesia. Surge in their popularity has led to infotainment shows where presenters often wore Indian style costumes and makeup. Indian fashion became one of the latest trends ranging from silk sarees and salwar kameez to Indian style bracelets and anklets and of course the obligatory 'bindi'.
The movie industry in Indonesia also has a pronounced Indian imprint, with several large production houses, Multivision Plus, MD Entertainment, Tiga Belas Entertainment, Rapi Films, etc headed by Indonesians of Indian descent. A popular entertainment product is soap operas known as sinetron, which have storyline and themes inspired from Bollywood and Indian TV shows. "Bollywood has made significant impression in Indonesia. It can be seen in the passion for Indian fashion and also food", said Rakhee Punjabi of Multivision.
Bollywood in its various forms has transformed the way India is perceived in Indonesia by the consumers reflecting the complex and dynamic flows of cultural globalization between India and Indonesia. It has, in no small measure, helped in connecting and bringing closer the people of the two nations, culturally and emotionally.
By Poonam Sagar