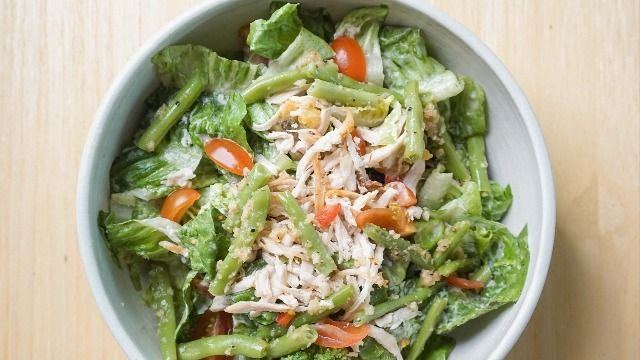 Becoming a vegan or vegetarian for the first time is not easy. There are only so many meals available that do not include beef, eggs or honey in it. Before going full vegan or vegetarian, why not explore your options by subscribing to a catering service that is tailored exactly for you? The catering in this list offers meals that can be catered to your health and preferences.
You can also look for Keto options.
Also you can use these services for lunch delivery at the office or whenever you want to take a break from cooking.
Here are several vegetarian catering services in Jakarta that you can order from:
Forking Clean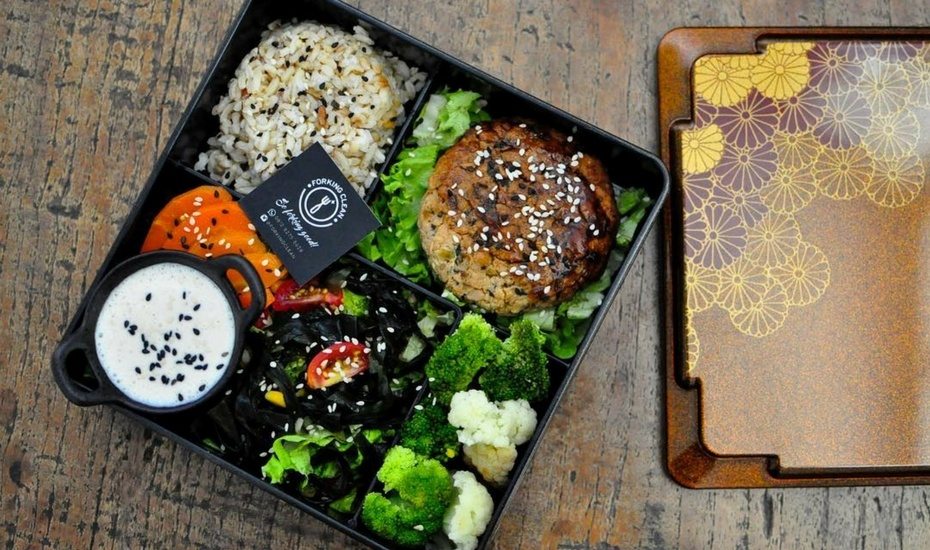 This is one of the go-to favored daily meal plan for vegans, vegetarians and fit foodies. The menu changes every week without sacrificing taste. You can check out their menu of lemon quinoa avocado-cilantro chickpea salads, ayam rica-rica with brown rice and sambal balado, and Mexican stuffed peppers at their Instagram page! Vegans, we implore that you wait for their Vegan Week to sample menus like black bean rainbow tacos, vegan ramen noodles and clean ketoprak. Their menus consist of western food that includes bread like burgers and sandwich, while their star Asian food consist of curry, sautéed garlic to bento boxes.
Whatsapp: +61 404 607 672
Instagram: @forkingclean
Burgreens
Burgreens is known for their vegan burgers, although they have plenty of plant-based dishes to for vegans in as well. But you can now order customized meals at home with their home delivery program. They take on a holistic approach to healthy eating, as their catering service offers personalized menus with guilt-free goodies depending on what you need. Burgreens' line-up of healthy gourmet programs also includes Just Clean Eating, Active Weight Loss and, Healing Meal Plan & Immune Boosting Meal Plan.
Address:
Jl. Wijaya II No.37, RT.1/RW.5, Pulo, Kby. Baru, Kota Jakarta Selatan, Daerah Khusus Ibukota Jakarta 12160
Phone: 0878 8989 2010
Pacific Place LG #18, Jl. Jend. Sudirman Kav 52 – 53, Senayan, Kebayoran Baru, RT.5/RW.3, Senayan, Kby. Baru, Kota Jakarta Selatan, Daerah Khusus Ibukota Jakarta 15412
Phone: 0878 8200 5070
Pondok Indah Mall Street Gallery Lt. 1, Jalan Metro Pondok Indah, RT.3/RW.16, Pondok Pinang, Kebayoran Lama, RT.1/RW.16, Pd. Pinang, Kby. Lama, Kota Jakarta Selatan, Daerah Khusus Ibukota Jakarta 12310, Indonesia
Phone: 0878 7522 2230
Lippo Mall Kemang (UG), Pangeran Antasari No. 36, Kemang
Phone: 0878 8875 1018
Jl. Letjen S. Parman No.28, RT.3/RW.5, Tj. Duren Sel., Grogol petamburan, Kota Jakarta Barat, Daerah Khusus Ibukota Jakarta 11470, Indonesia
Phone: 0878 0437 2151
Jl. KH. Wahid Hasyim No.47, RT.1/RW.4, Gondangdia, Menteng, Kota Jakarta Pusat, Daerah Khusus Ibukota Jakarta 10350, Indonesia
Phone: 0859 5966 2888
Oakwood Lt. 1 Unit 2, Jl. Mega Kuningan Barat, Kuningan, East Kuningan, Setiabudi, Jakarta Selatan 12950
Phone: 0878 2227 5180
MOI, Lt. 1, Jalan Raya Boulevard Barat, Kelapa Gading Utara
Phone: 0878 8875 1021
Instagram: @burgreens
Website: https://www.burgreens.com/
Gorry Gourmet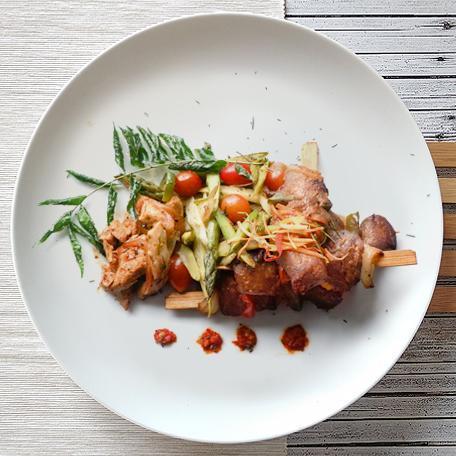 Gorry Gourmet uses the concept of "Smart Eating", where quality is over quantity. What differentiates Gorry Gourmet is that they also create menus for people of all ages. They are also quite flexible in ordering food, where customers can subscribe to their catering programmed for as long as five to 28 days, or ordered a la carte for those who want to take a sample of their food. Vegetarians can order from their Vegetarian food menu.
Address: Ruko Graha Kencana Blok BK, Jl. Perjuangan No.88, Kebon Jeruk, Jakarta Barat
Whatsapp: +62 811-1559-898
Instagram: @gorrygourmet
Website: https://gorrygourmet.com/
Prima Diet Catering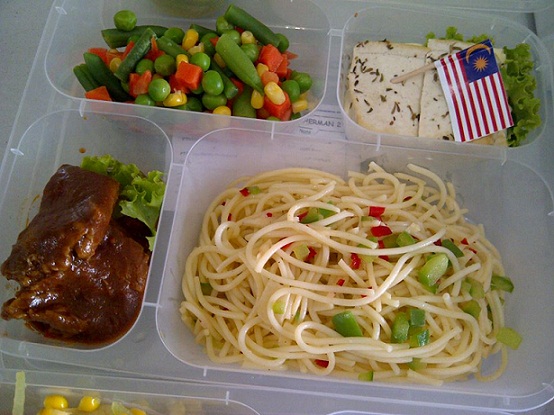 What differentiates Prima Diet Catering to other catering services in this list is that the diets are customized from one customer to another. Moreover, the meals are also thoroughly monitored by a nutritionist, Dr. Peni Hedi. There are various programs from South Beach Diet, Food Combining Diet, Vegetarian Diet to High Protein Diet. Whatever your condition, the nutritionist will tailor the meals appropriately. Though not all meals at Prima Diet Catering is plant-based, most of it are.
Facebook: https://www.facebook.com/PrimaDietCatering/
Whatsapp: +62 812-1824-4300
Dapur Fit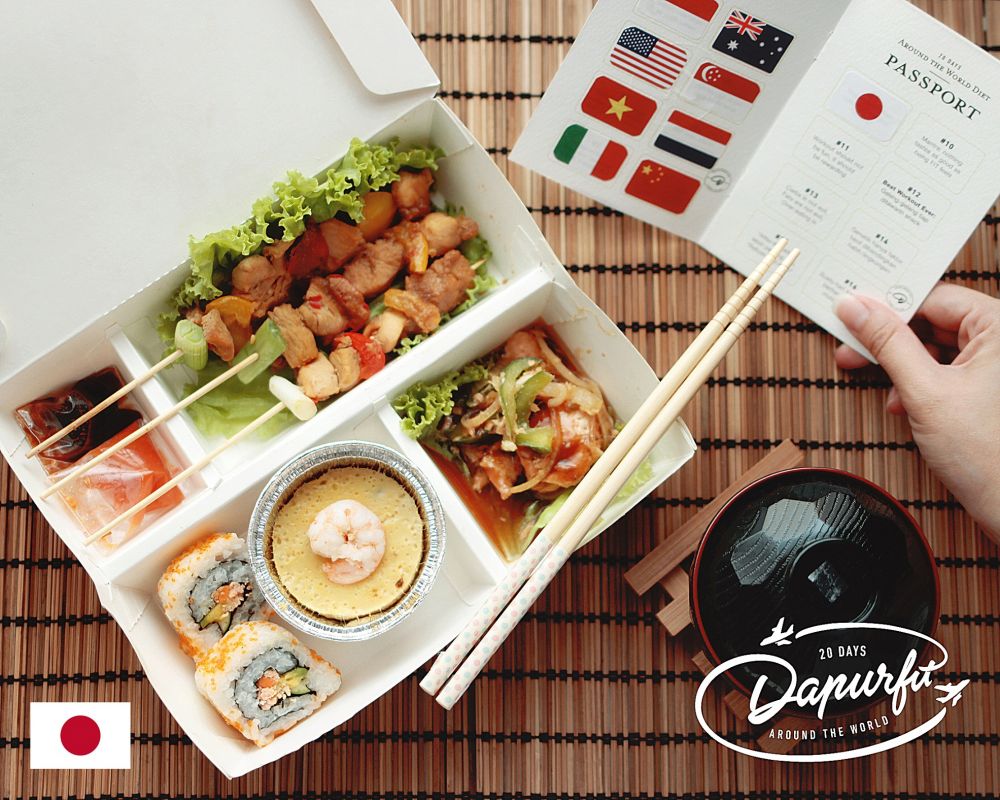 Dapur Fit is already widely popular, with 108,000 followers on Instagram. Even on the website, there has been numerous success cases, where people lost weight on their weight loss program. Vegetarians can opt for their Plant Based diet plan, though there are also other programs like their best-selling fat loss program, healthy diet program for weight maintenance, lean gains program which has been recommended by World Class Physique Athletes, Medical, fertility program to breastfeeding program. Though there is only one plant based program, they are already used to catering dishes for vegans and vegetarians alike.
Phone: +6221 2902 4530
SMS: +62 8788 2323 888
Instagram: @DapurFit
Whatsapp: +62 8788 2323 888
Email: dapurfit@gmail.com
Website: https://dapurfit.com/
Degoodfood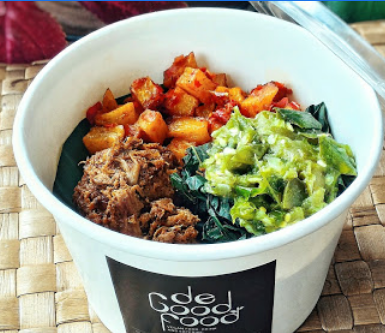 This daily catering service is offers a 100% plant-based concept which is not only suitable for vegetarians, but also vegans. You can also taste vegetarian food at Degoodfood for one day without having to subscribe to the full five days like other daily caterers. What's interesting is, there are themed menus such as the Lebaran (Eid al-Fitr) theme which is available for this Eid.
Whatsapp: +62 812-8899-8728
Instagram: @degoodfood
Feel Good Food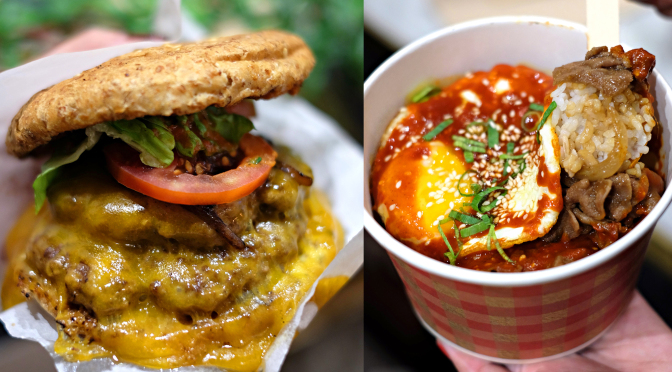 The first vegetarian catering in Jakarta is Feel Good Food, which is a catering specifically for vegans. The menu varies from Indonesian to western dishes. At first glance all the food contains meat, but in fact the food is artificial meat made from mushroom fibers. Their signature menu is nasi lemak padang with imitation rendang that is just like beef.
Instagram: @feelgoodfood.id
Whatsapp: +62 816-1311-188
The Roots Salad Bar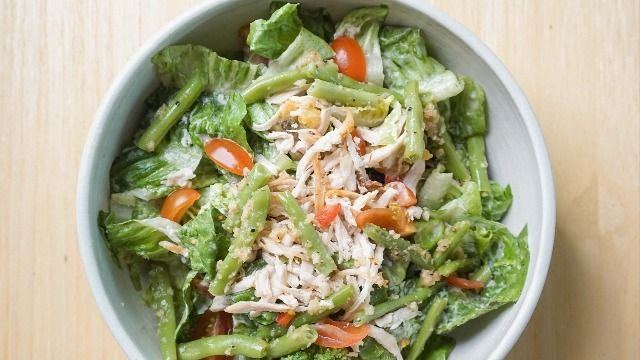 The Roots Salad Bar is located in the Kembangan area, West Jakarta. Since the Covid-19 pandemic, they have advised loyal customers to order drive thru food or order delivery via online motorcycle taxis, perfect for those of you who are working at home.
All the food here is healthy especially because it is organic. The salads are always fresh with artificial chicken meat made from healthy fibers. Even their vegan burger is a lot like a beef burger. The Roots Salad Bar also sells vegan-style desserts with various flavors such as vegan cookies, brownies, and fluffy buns. The drinks are also varied, such as matcha, cold brew coffee, matcha latte and infused water.
Address: Como Park, Jl. Kemang Timur No. 998, Kemang, Jakarta
Phone: +622122715602/+6281292912250
Instagram: @therootsid
Plantful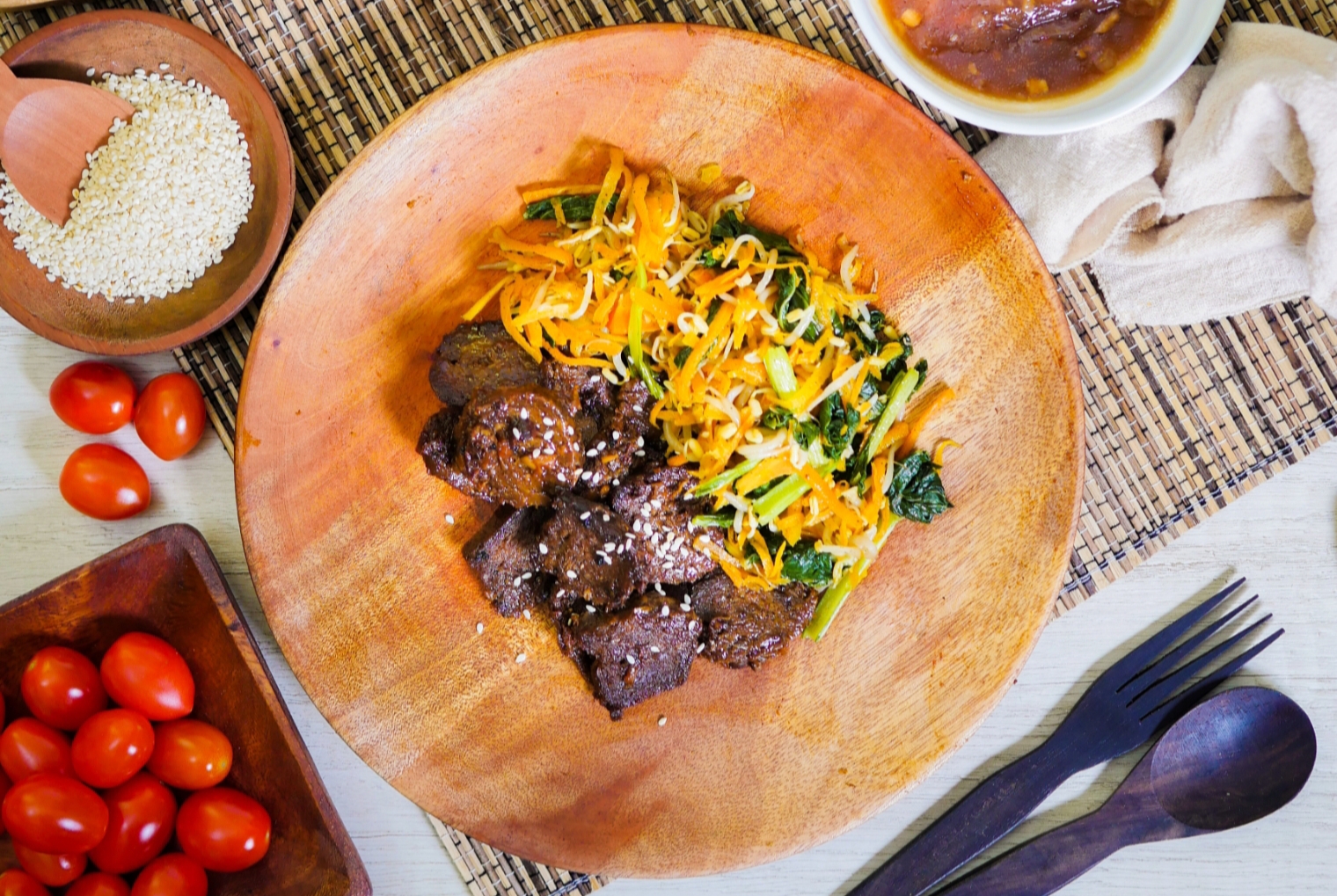 Plantful has a weekly catering concept and offers a different menu every day and is continuously updated every week to serve the needs of customers who want to live a healthy life. Guaranteed, you won't get bored with eating a diet of plant-based food.
Other than that, Plantful provides healthy food menu packages such as the healthy diet package, super weight loss package, fit mom package, detox package, and cleansing package. You don't have to be confused about choosing the time for food delivery, because Plantful also provides 1 or 2 meals only and is ready to deliver wherever you are.
Phone: +62 813-8319-2809
Website: https://www.plantful.id/
Email: plantful.jkt@gmail.com
Bluezone. Id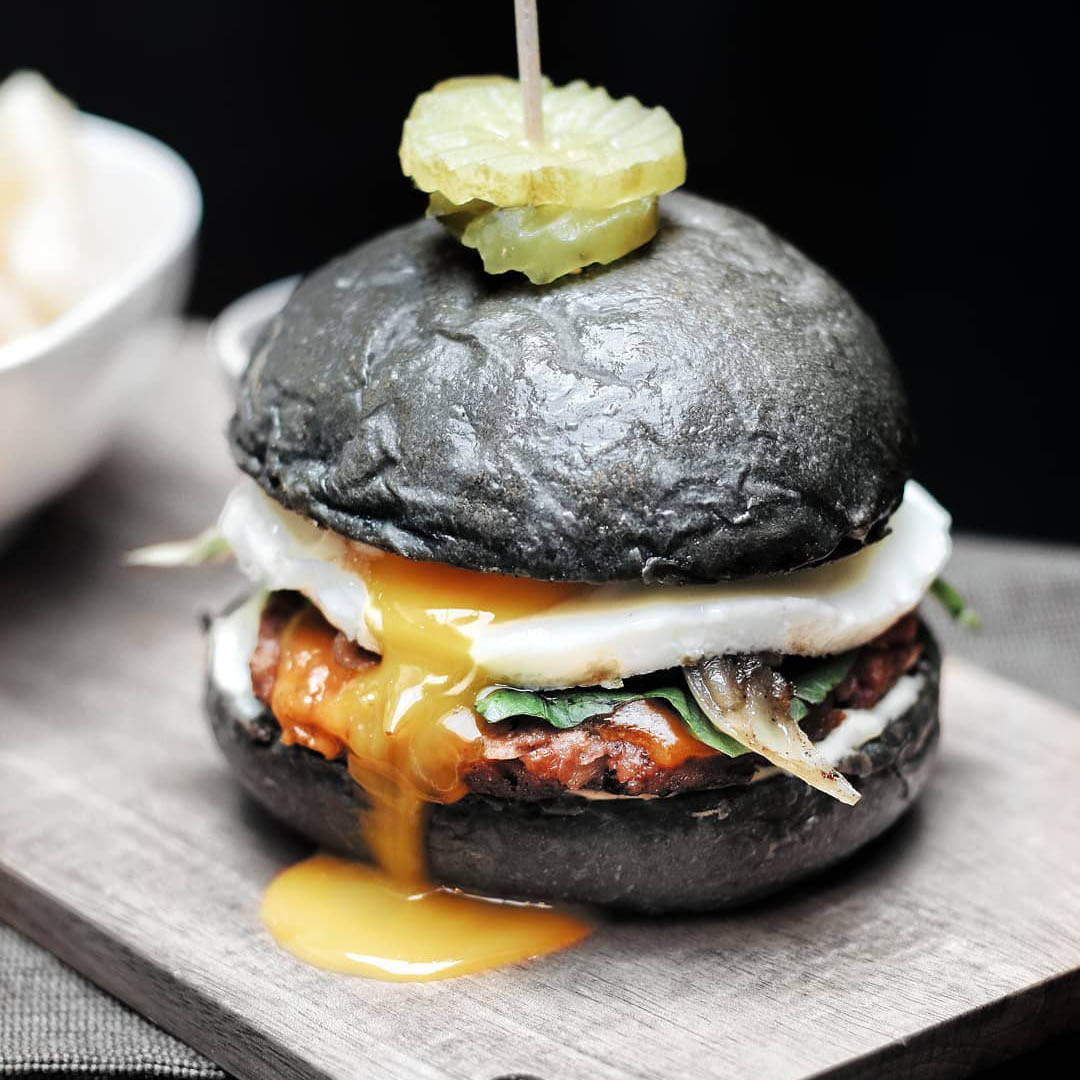 Bluezone.id is one of the popular vegetarian catering companies in Jakarta. You can also taste one or two portions as a tester by coming directly to the Kebayoran Baru area, South Jakarta. To get a taste at home you can order them via the online motorcycle taxi platform. To order their catering menu, they will be escorted by special staff from Bluezone.
The best seller menu at the bluezone restaurant is spicy miso and various pizzas. Their catering menu offering is exclusive, as it is only available for 50 servings. If you really intend to order their catering package, it's best to quickly register and make payments so you don't run out.
Instagram: @bluezone.id
WhatsApp: 0859 5805 2814
BEAU BAKERY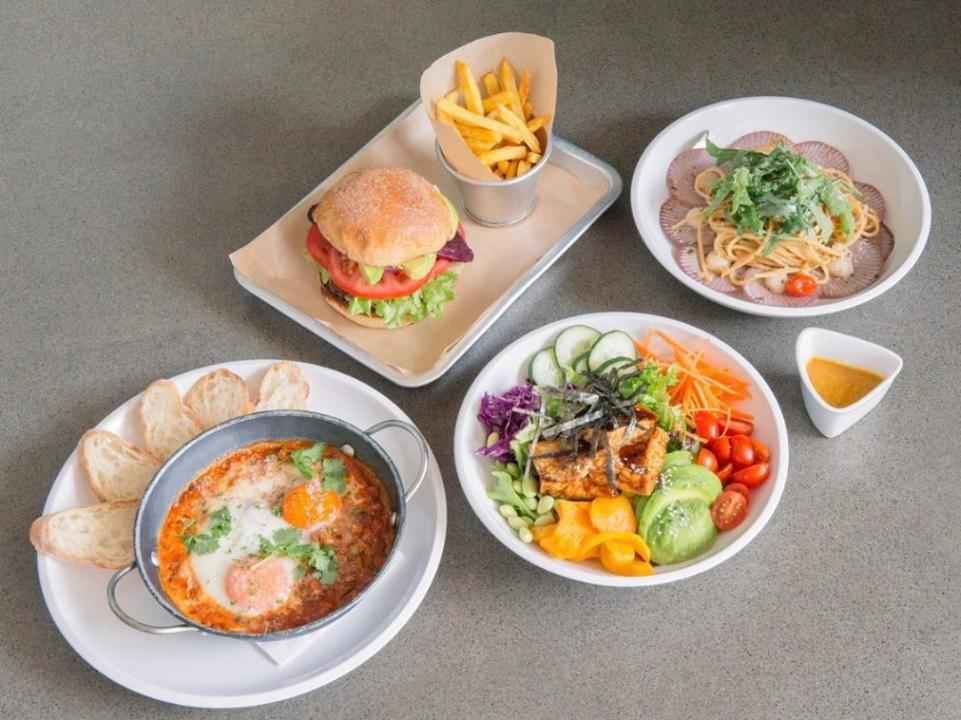 The concept of BEAU BAKERY is a place to eat in Jakarta that also provides vegetarian catering for customers. Every day they will provide a different catering menu and the food will be announced once a week during the pre-order period.
By using the online motorcycle taxi platform, you can order and try the food you like directly. The main choice of food here is the bread variant and the manager differentiates between the brunch menu and other types of food. The menu includes Japanese food, salads, soups, French bread (baguette), to special menus for children. One advantage of ordering food here is that you can enjoy bread without preservatives, because all the bread / croissants available are made in the kitchen itself. Vegetables and other supporting ingredients are organic ingredients that are specially ordered to create a healthy menu.
BEAU BAKERY
Jl Cikajang No. 29, Kebayoran Baru, Jakarta Selatan
Phone: +62 812 1931 7236
Jl Panglima Polim IX No. 15, Kebayoran Baru, Jakarta Selatan
Phone: +62 812 1172 2473
BEAU DAILY
Pantai Indah Kapuk St, Kamal Muara, Penjaringan, Jakarta
Jl Jenderal Sudirman Kav 52-53, Jakarta Selatan
Jl Jenderal Sudirman Kav 52-53, Jakarta Selatan
Phone: +62 21 5797 3435
Jl Jenderal Sudirman Kav 29-31, Jakarta Selatan
Phone: +62 813-1872-1857
Instagram:@beaubakeryco
Email: info@beaujkt.com
Website: https://beaubakery.co/
Nutsybowl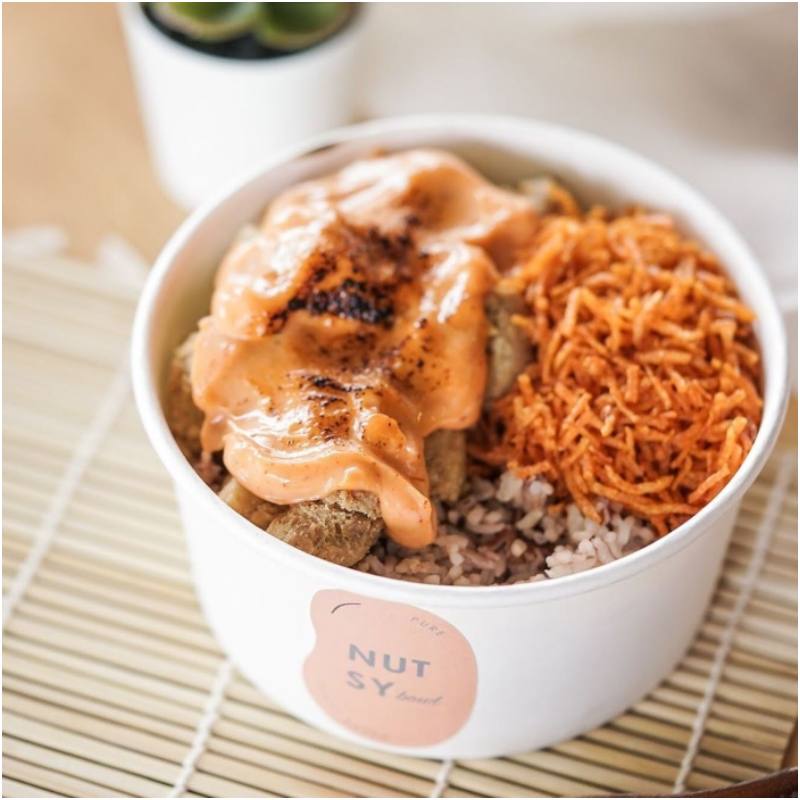 Nutsy bowl is also offers plant-based foods, except they offer rice bowls. At first glance, the food they offer is exactly like a rice bowl with stir-fried meat. But actually the dish is mushroom fibers that are turned into meat. It tastes good and tastes great with the variety of spices offered. Such spices include chili paste extract, teriyaki and vegan cheese. You can order all the menus via online motorcycle taxis.
Address:
Kelapa Gading
Phone: 081586694151
Benhil
Phone: 08111490090
Phone (Pre order): 081617343234
Instagram: @nutsybowl
eggnot.co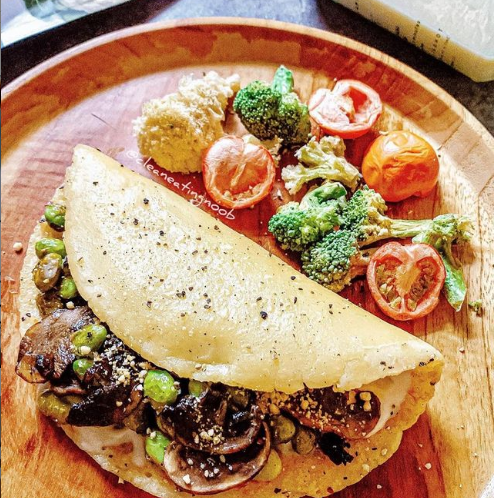 Source: @cleaneatingnoob
The principle of eggnot is to serve plant based food. This vegetarian catering in Jakarta uses processed eggs to be made into omelettes. Each food served is not pure poultry eggs, but processed eggs made from green beans, onions and tubers (potatoes, cassava and more). The eggnot menu that is often offered is nasi kuning, omelette with mushrooms, fried rice, omelette with fresh vegetables to cookies.
Whatsapp: +62 882-1358-4551
Instagram: @eggnot.co