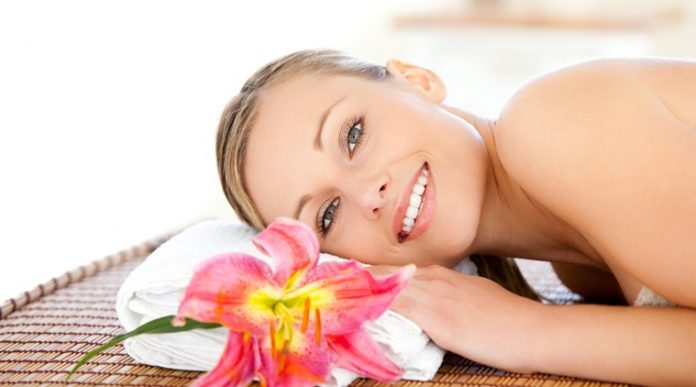 by Aditi Srivastava: Looking Good and Feeling Great during #Lockdown
"I don't think of all the misery but of the beauty that still remains." ~Anne Frank
Considering we are in a war like situation with COVID -19 seeming like an undefeatable opponent, I would like to draw your attention to the beauty within us and how we can focus on the "Look good Feel good" mantra, with home remedies during this stay at home time….
Let's practice some DIY skin and hair care, as once the world does start spinning on its normal axis, we should be charged to conquer it anew, with a glowing skin and lustrous hair, a completely new feel good charm emanating from us.
Hair Masks 
Option 1: 
3 parts Yogurt
1 part Honey
1 part Olive/Almond Oil
Few drops of Lemon
Option 2:
2 Egg whites
2 spoon yogurt
Option 3:
2 portions aloe vera
1 portion honey
Lemon drops
Apply any one hair mask by rubbing deep in the scalp, coating the hair length and ends, seal your hair with a disposable shower cap or cling film. Listen to your favourite play list for 30 minutes and then rinse it off with a mild shampoo. Let it dry naturally or use a dryer at medium heat.
Keeping in view the non-availability of salons and masseuse, entice your partner to give you a nice head massage with any oil of your choice- the feel good cannot get better than that 🙂
Skincare:
Skin care is very personal and has to be specific to skin types. It is also very gene driven; good skin genes are an envy for all. Nonetheless we can make the best of what we have.
To share my personal experience considering my work profile and the travel and stress that's accompanies it, like everyone else I am worried about my skin. Hence, I have tried every brand product from day care creams to night repair serums et al.  I believe a huge amount of research and testing goes into the final product that is available on shelf and their attractive packing and details make them a must have. Please indulge yourself and buy a few, but at the same time do treat your skin to some home care remedies which work best for you.
Skin Care Potions
Fruit pulp of all sorts and varieties can be applied on the face for 15 minutes wash off with normal water and tone with a good spray of rose water.
Chilled Cucumber pulp can be applied for 10 minutes and washed off
Dip your used green tea bag in one fourth glass of water, refrigerate for 2 hours and apply that water on your skin – wash off and feel an instant glow.
Almond oil is very effective for under eye darkness/ puffiness – apply in circular motion around your eyes being careful it does not go inside the eye- close your eyes and put chilled rose water dipped cotton swabs and mediate for 10 minutes (am not sure if its the mediation or the oil that does the trick for me )
The goodness of coconut oil is well known for removal of all spots, blemishes and giving the facial skin an overall glow.
Process of Application –
Step 1 – Clean your face well
Step 2- Massage coconut oil with firm strokes starting from the neck with upward strokes to the count of 50.
Step 3 – Moving on to the chin and cheek bones – count of 25 on each side
Step 4 – Massage around your eyes in circular motion- count of 25 each eye
Step 5 – Massage your forehead in big circular motions – 25 counts.
Step 6 – Steam your face or step in a warm shower, neck down, for natural steam
Step 7- Dab your face with tissue and apply rose water which is a very good natural toner.
Follow this routine every alternate day morning or evening as per your convenience.
If your skin is very oily or breaks out then please stop this routine or try mixing coconut oil with some lemon drops before application.
Note: All the oils that are mentioned should best be organic natural.
Remember #stayathome nowhere means we ignore our best assets – our body, mind and soul are all interconnected. Once we step out in our glowing best avatar, we are sure to feel fantastic from within, for tiding this crisis in good spirits.
Exercise, Breathe, Meditate, Stay Strong, Stay Gorgeous Always………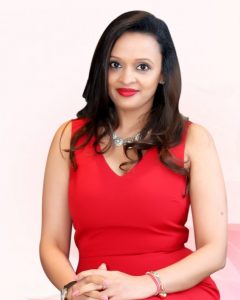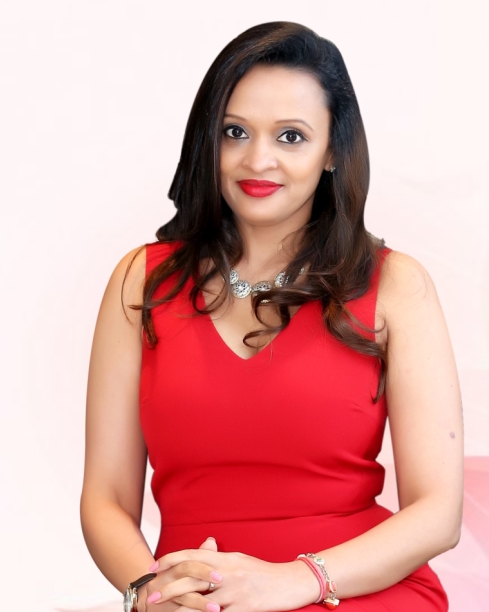 by Aditi Srivastava 
Indoindians diet and beauty consultant