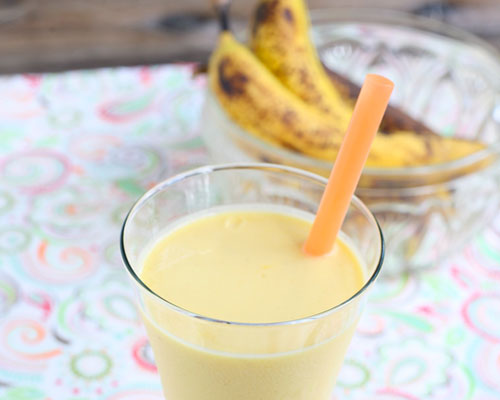 Want something delicious and healthy at the same time? Whether it is a breakfast meal or on-the-go snack, this recipe is perfect for both. It contains healthy, natural ingredients and contains no added sugar. Try it out!
Ingredients :
1 small banana

1 cup apple juice

cup plain yogurt

1 tbsp. honey

cup crushed ice

1 1/4 cups mango slices
Directions :
Combine all ingredients except ice in blender. Blend until smooth. Add ice and blend till slushy.