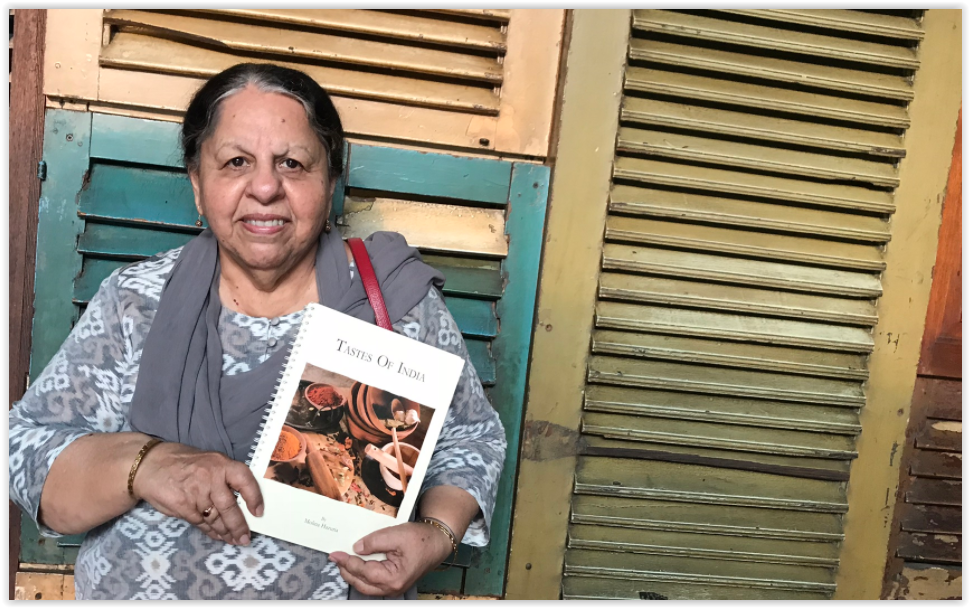 'I'm happy to share with others my joy of cooking. I love what I'm doing,' says Molina Hazuria, who moved to Jakarta with her husband and 2 young sons way back in 1981 from Ferozepur, Punjab, North India. 'I started volunteering at my son's playschool and became friendly with the other mothers there. They would share their food and soon some of the ladies wanted to learn how I made the tandoori chicken' she said. There was no looking back, she has since spread her knowledge of Indian cooking through cooking demonstrations, classes, with Jakarta and British International School students and at her own home. She has also published an Indian cookbook Tastes of India, which she subsequently translated into Bahasa Indonesia – Cita Rasa India. 'The recipes are simple – tried and true – and they work.'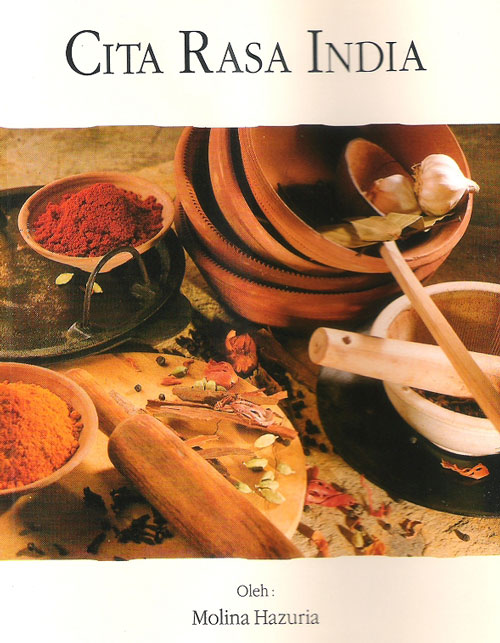 'As a child I saw my mother being very particular with the food being cooked in our typical Punjabi family. She paid special attention to how the vegetables were cleaned and cut before being sent for cooking. I remember the precise way the vegetable were prepared for pakoras and during the afternoon when the kitchen was empty, I would make the pakoras from scratch all by myself on the cooling coal fired stoves' reminisced Molina. 'I never imagined that this interest would become such a big part of my life.'
Her gentle demeanor, learned and reassuring voice make you feel immediately at ease. She emphasizes that 'Indonesia being the spice archipelago easily provides all the spices and more, required for Indian cooking. For example, Cumin and coriander are two of the ingredients of Garam Masala, and the rest are cloves, black cardamom seeds, cinnamon stick and black pepper. You roast these six ingredients in a hot frying pan, then cool, grind and store in an airtight glass container. The only lack is of lentils and long grained basmati rice. Rajma and moong dal is easily available and I now successfully substitute long grain Thai Jasmine rice for Basmati.'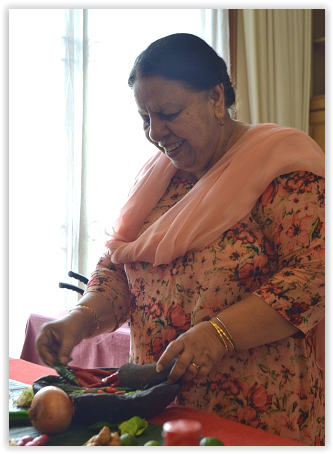 She also conducted workshops and trained the staff at several hotels and other institutions, including the Radisson Hotel Purwakarta, the International Sports Club of Indonesia (ISCI) in Jakarta, and the Maxus oil company, on an exotic tropical island! She was also consultant to the Sahid Jaya for their Indian restaurant in the 1990s. Then her catering service took off, and she began supplying frozen home-cooked food to Kemchicks, Hero, Lucky store and Ranch Mart.
In the midst of all this cooking and teaching, she was appointed as a food consultant by Unilever Australia, to prepare recipes with Indonesian adaptations of ready packets for soups and pastas. 'I really enjoyed that role and learned so much.' She also trained the local sales promotion girls to cook the product and promote it in the supermarkets.
Her food journey has evolved into a business that provides event catering, office and school cafeteria management, and supplying ready-to-eat meals to Jakarta shops. "I don't advertise and use only word of mouth. If people like it, they will tell other people," she shared.
When Molina first moved to Jakarta from India, many of the foods she saw at the market were unfamiliar. Now, she is an expert on Indonesian food, so helps those who are still relatively new to Indonesia. 'Soto Ayam is my favorite Indonesian dish especially because of the small lime – Jeruk Purut, which I absolutely love.' Her cooking repertoire has now expanded to include authentic, flavorsome Indonesian, Thai, Mexican and Lebanese cuisine.
Molina, now 65, is currently writing her second book, helped by her daughter-in-law Jan Russell 'I enjoy it here; there is so much to do.'
You can join Molina's private cooking demonstrations at her home. Connect with her at mhazuria@gmail.com | Tel: +62 21 7803256, +62 815 8001632. Order her food from www.goodfoodjakarta.com
Buy her book 'Tastes of India' Bahasa version for your staff here on Indoindians Giftshop today >>
by Poonam Sagar