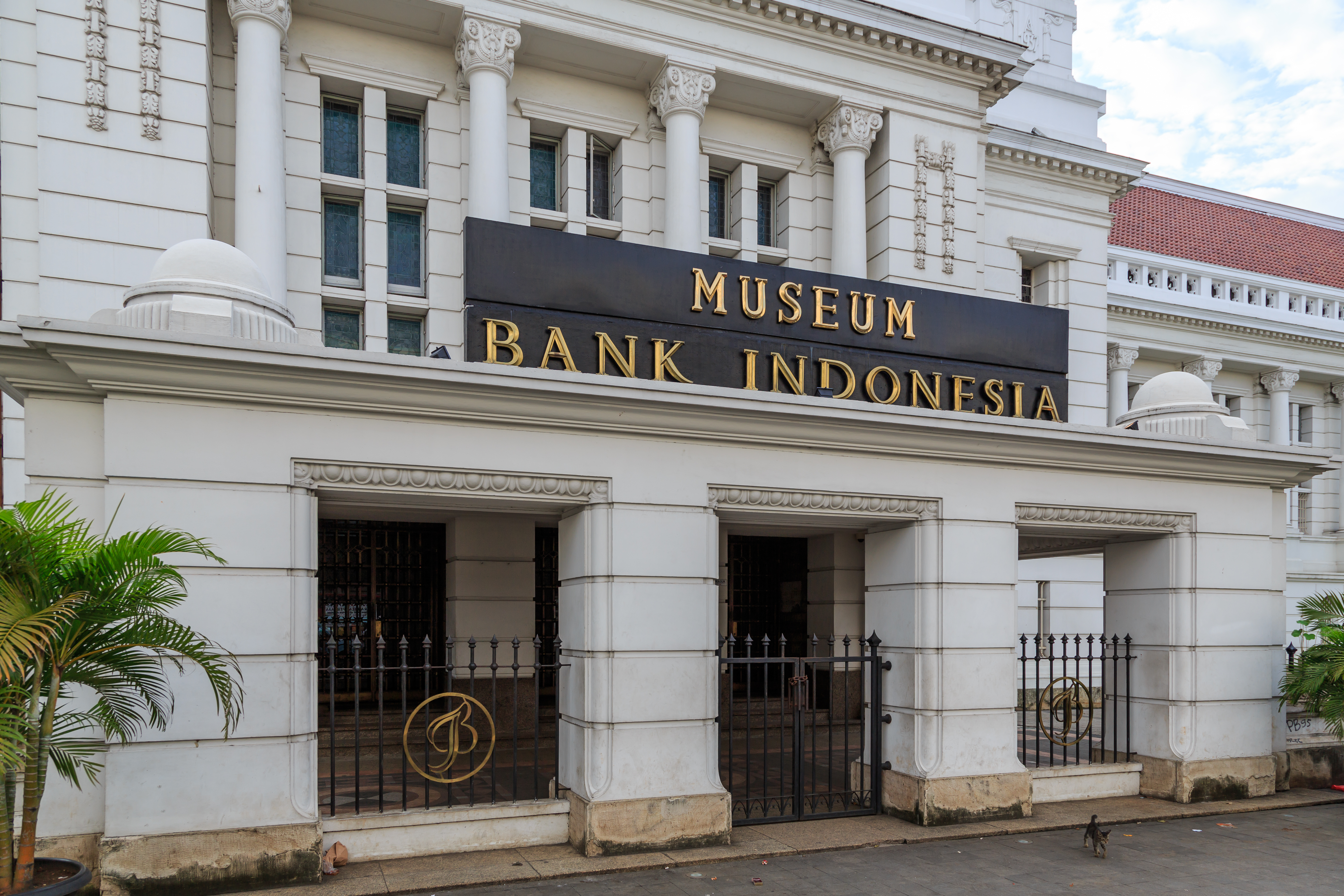 Museum Bank Indonesia (Bank Indonesia Museum) is one of the museums located in Kota Tua area, Central Jakarta. As its name implies, it is a bank museum that will tell you the monetary and banking history in Indonesia. It is a must-visit museum when you're in Jakarta.
Before you go to this museum, it is good to know these facts about Museum Bank Indonesia:
Museum Bank Indonesia (Bank Indonesia Museum) was founded by Bank Indonesia and opened on 21 July 2009.
The museum is housed in a heritage building in Kota Tua (Old Town) which had been the first headquarters of the Netherlands Indie gulden (De Javasche bank), the central bank of Dutch East Indies. The bank then was nationalized as Bank Indonesia in 1953.
Museum Bank Indonesia was expected to serve as an institution to gather, store, take care of, secure and make use of various artifacts and objects pertaining to the long journey of Bank Indonesia.
The existence of Museum Bank Indonesia is also supporting the development of the old city zone as the tourism destination at Jakarta.
In Museum Bank Indonesia, there is a guided tour which is intended as an informational-yet-recreational program for the public. Visitors can learn about Bank Indonesia's journey while explore the historical building.
Interactive activities are also provided in Museum Bank Indonesia. It invites visitors to conduct many interesting activities such as movie screenings, music performances, book launching, and many more refreshing activities.
The museum provides visitors with audio and visual experience on the history of currencies and trade in Indonesia from pre-colonial era to the present state.
The museum includes old currencies on its display collection, from as early as 14th century pre-colonial era to old bank notes from around the world.
The displays in Museum Bank Indonesia use modern multimedia technologies such as electronic display, static panel, plasma TV, and dioramas.
If you come to the museum with your group, it will be better if you give notice to the museum staff days prior your visit. You will get a free tour guide!
There are chances that college students or school kids that are visiting the museum to have a special session with the Head of Museum to discuss about current economic issue and the role of Bank Indonesia in Indonesian economic sphere.
During the weekend, the visitors of Museum Bank Indonesia are around 1000 people.
The museum is open from Tuesday to Friday (7.30am to 3.30pm) and Saturday to Sunday (8.00am to 4.00pm). It is closed during Mondays and Public Holidays.
The entrance fee is Rp5.000 per person.
To get there, you can use TransJakarta. Take the Corridor 1 (Blok M-Kota) and stop at Kota shelter.
Other than as public museum, Museum Bank Indonesia area is also often used for wedding hall and other activities.
Museum Bank Indonesia
Jalan Pintu Besar Utara No 3, West Jakarta
Phone 021- 2600158