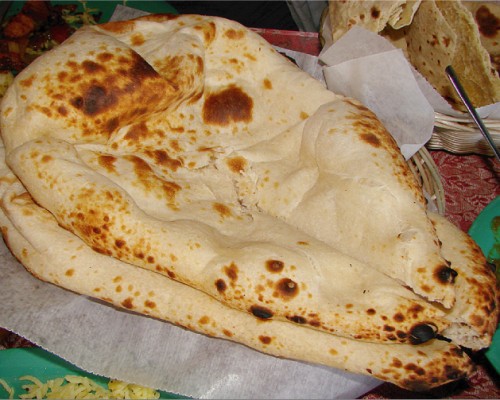 NAAN – 2
Ingredients:
500gm maida
½ cup milk
½ cup curd
½ tsp soda kue
1 tbsp butter
¾ tsp yeast
Directions:
Knead into a dough and leave to rise in a covered bowl in a warm place.
Make medium sized balls and roll into rounds.
Brush water on one side of the rolled dough and place this side down on hot pan. When naan puffs up, overturn pan on flame to cook the other side of the naan. Lift out naan.

also read this article
naan 1: http://indoindians.net/indoindians/naan/
contributed by: Kalpana Rathi