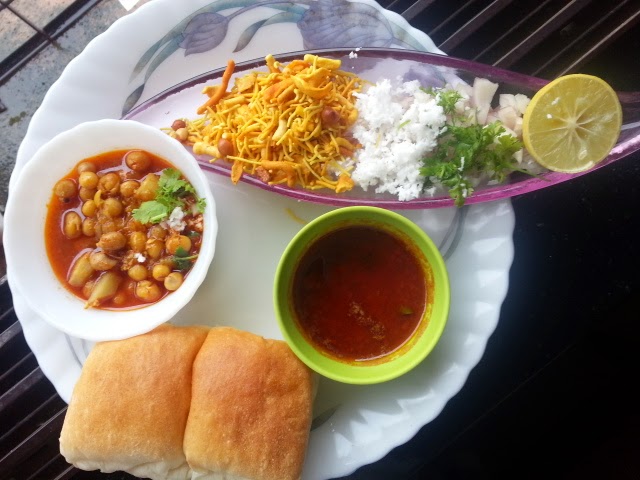 SPICY MISAL PAV
Ingredients:
1 cup green peas
1 lemon (extract juice)
2 tbsp. oil
1/2 tsp. garam masala
1/4 tsp. crushed cumin seeds
salt to taste
6-8 pavs
To garnish:
chopped onions, fine sev, lemon quarters
Grind to a paste:
1 small bunch fresh coriander
8-10 green chillies
1/2 cup fresh coconut grated
Directions:
Heat oil in a heavy large vessel.
Add paste and stirfry for 2 minutes. Add 3 cups water and bring to a boil. Add all other ingredients, stir and boil.
Simmer for 15-20 minutes, stirring occasionally.
Cook till oil separates, floats on top and peas are soft.
Check, add more chillies or garam masala if desired.
Serve steaming hot along with bread or pav, chopped onions and pieces of lemon.
To garnish: sprinkle some 'indian sev' over individual bowls.
Making time: 30 minutes
Makes: 3-4 servings
Shelflife: 2 days refrigerated, (Frozen 2 months)