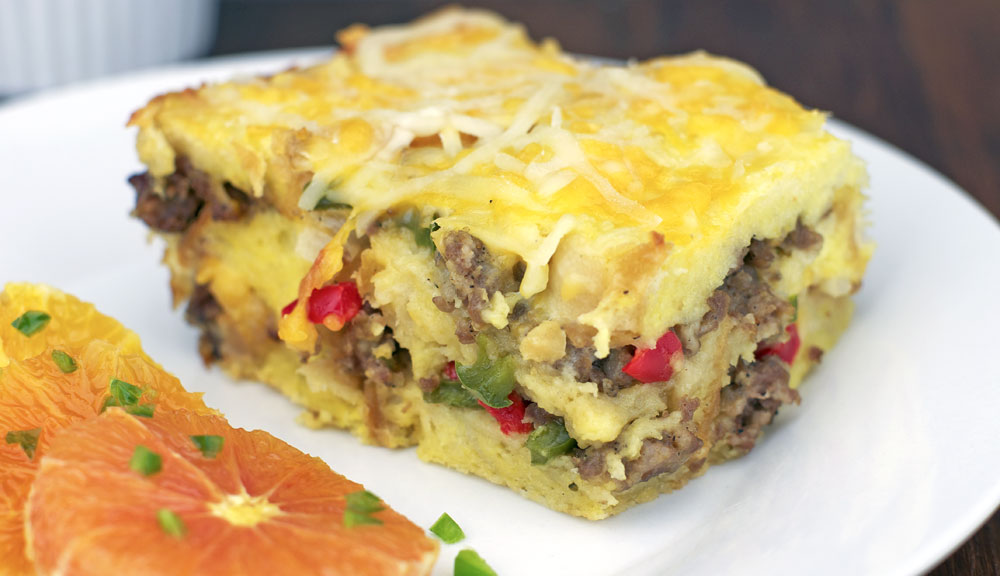 The morning after a big night out or a home party can leave you feeling tired and lethargic. Try this plan ahead one pan meal to brighten up the day.
Ingredients :
1 lb Pork Sausage
6 eggs
2 Cups milk
1 tsp salt
1 tsp dry mustard
1 small loaf of day old French bread, cubed
1/2 Cup shredded cheddar cheese
1/2 Cup shredded smoked cheddar or gouda
Directions :
Prepare this the night before and cook it the morning after!
Saut sausage, drain well and place on paper towels to absorb the excess grease.
In a large mixing bowl, thoroughly mix the eggs, milk, salt and mustard.
Layer the bread cubes sausage and cheese in a 9 X 13 baking dish that has been sprayed with pan release or spray vegetable oil.
Pour the egg mixture over all. Refrigerate this over night tightly covered with plastic wrap. In the morning, remove the plastic wrap and bake at 250 degrees for 1 to 1 1/2 hours. Jiggle the pan to make sure the eggs are set.
NOTE:
May use plan Gouda if not able to find smoked.