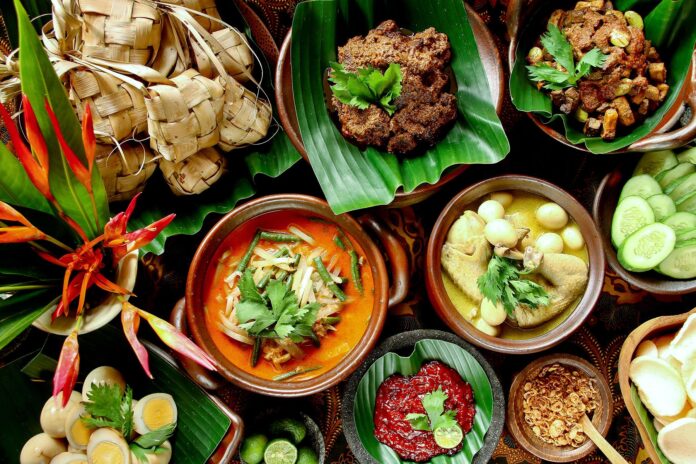 Bogor City is indeed a favorite culinary tourism destination known for its diverse and delicious food scene. Some notable dining establishments are known to be frequented by President Joko Widodo or served at the Presidential Palace there.
Here are President Joko Widodo's favorite culinary delights in Bogor:
1. Restoran Kluwih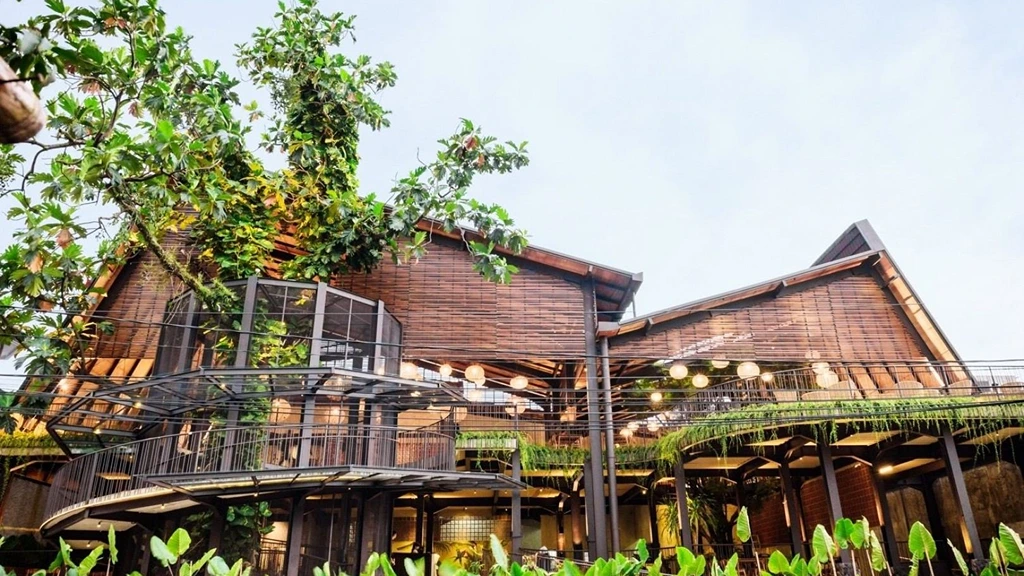 Resto Kluwih Bogor has an architecture with a modern style dominated by wooden accents. One of the attractions of this restaurant is the breadfruit tree in the middle of the restaurant. This restaurant serves 90% Sundanese cuisine and some Bogor specialties. The favorite menu that is often ordered by diners is the Nasi Liwet which is served for 6-10 people. Meanwhile, Pak Jokowi often orders simple and the same food menus, such as fried chicken, tofu, tempeh, chili sauce, fresh vegetables, banana flower, and gejrot tofu. For drinks, the number one person in Indonesia really likes hot oranges and iced tape kluwih.
Open: Senin-Minggu 10.00-21.00 WIB
Reservasi: 0251 – 7545323 & 081519133912
Address: Jl. Raya Bina Marga No.12, RT.04/RW.11, Baranangsiang, Kec. Bogor Tim., Kota Bogor, Jawa Barat 16143, Indonesia
Email: kluwihsundaauthentic@gmail.com
Website: https://kluwihsundaauthentic.carrd.co/
Instagram: @kluwih_sundaauthentic
2. Sate Tegal Laka-Laka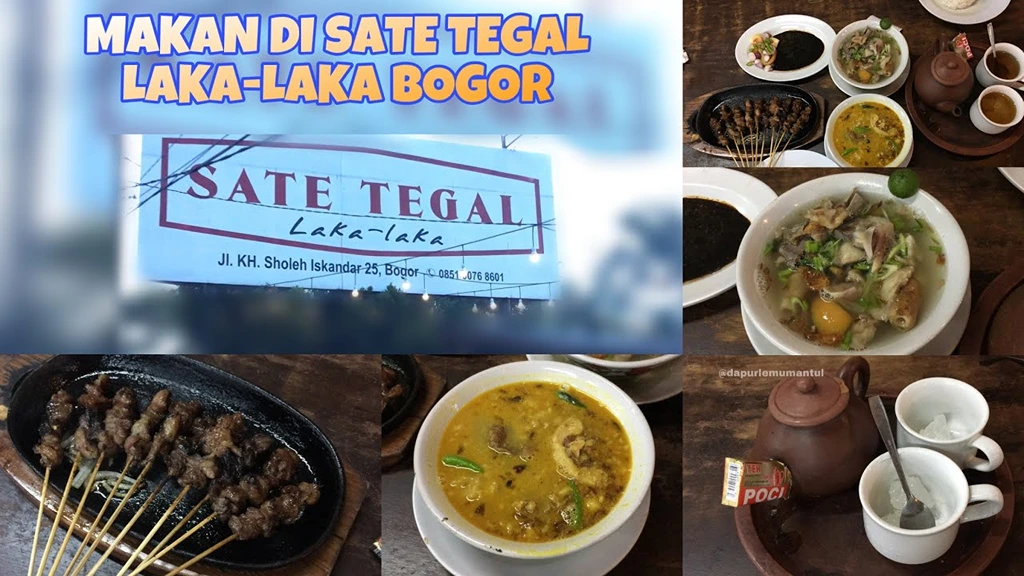 Sate Tegal Laka-Laka is a specific type of satay (grilled skewered meat) that originated from Tegal, a city in Central Java, Indonesia. LAKA-LAKA is the Tegal language, which means "unbeatable". The owner of Sate Tegal Laka-Laka is Mr. Sunarto. The first time his satay became Jokowi and his family's favorite dishes was when Kaesang Pangarep, the president's youngest son, ordered Sate Tegal Laka-Laka through an online application in 2019. Jokowi's favorite menu is mutton skewers, while for his wife it is tengkleng. Other menus served at this restaurant are goat rib soup, goat curry and grilled chicken. The meat at this restaurant that has been cut must be hung. Sate Tegal Laka-Laka also chooses quality raw materials, such as lamb that is not old and beef tenderloin.
Branch I 
Open: Senin-Minggu 11.00-21.00 WIB
Address: Jalan Sholeh Iskandar No: 25, RT.03/RW.08, Kedung Jaya, Kec. Tanah Sereal, Kota Bogor, Jawa Barat 16166
Website: satetegal.com
Phone: 0851-0076-8601
Branch II 
Open: Senin-Minggu 11.00-21.00 WIB
Address: Jl. Achmad Adnawijaya (Pandu Raya) No. 42 – 43, Bogor Utara, Bogor
Phone: 085100754444/ +62 251 2754444
Website: satetegal.com
3. Martabak dan Bakso Kiki (Since 1981)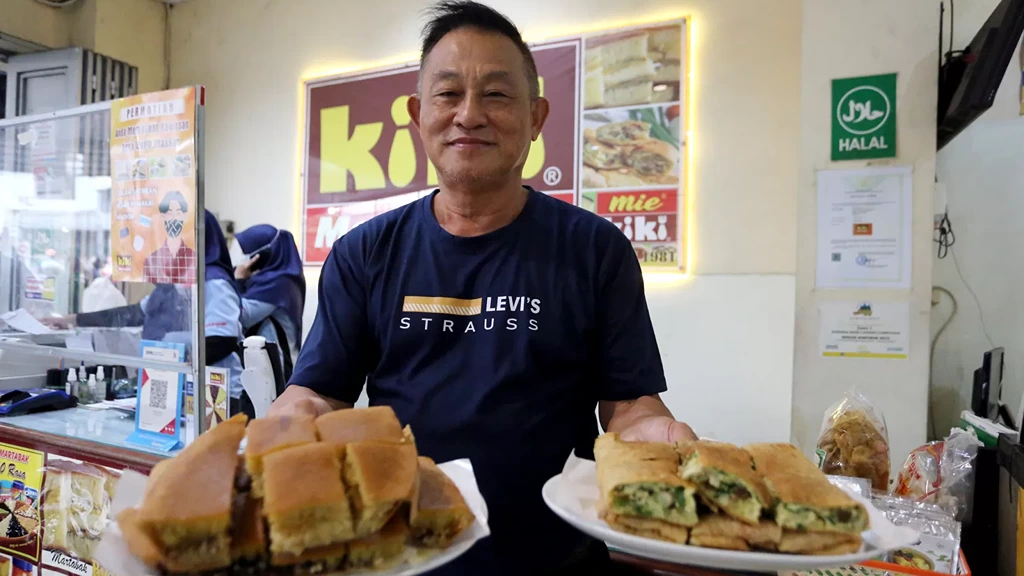 Before concocting egg martabak and sweet martabak, the owner of Martabak Kiki established a meatball and noodle shop in 1981. Then, he expanded his business by producing martabak starting in 1993. Kiki's sweet martabak has a soft texture, abundant toppings, but not sticky to the teeth. The meatballs and noodles also use fresh, good quality ingredients, their own recipe, and no preservatives. Those are the secret to the Martabak menu and Bakso Kiki being President Jokowi's favorite food, including former presidents such as President Abdurrahman Wahid and President Susilo Bambang Yudhoyono (SBY).
Open:Senin-Jumat 10.00–20.45 WIB; Sabtu-Minggu 10.00–21.00 WIB
Address: Jl. Raya Pajajaran Jembatan No.18, Sukasari, Kec. Bogor Tim., Kota Bogor, Jawa Barat 16142 (Sebrang ExBaleBinarum)
Order Jabodetabek and its surroundings: +62 877-7079-0203
Instagram: @kikimartabakbogor
4. Wedang Ronde Gang Aut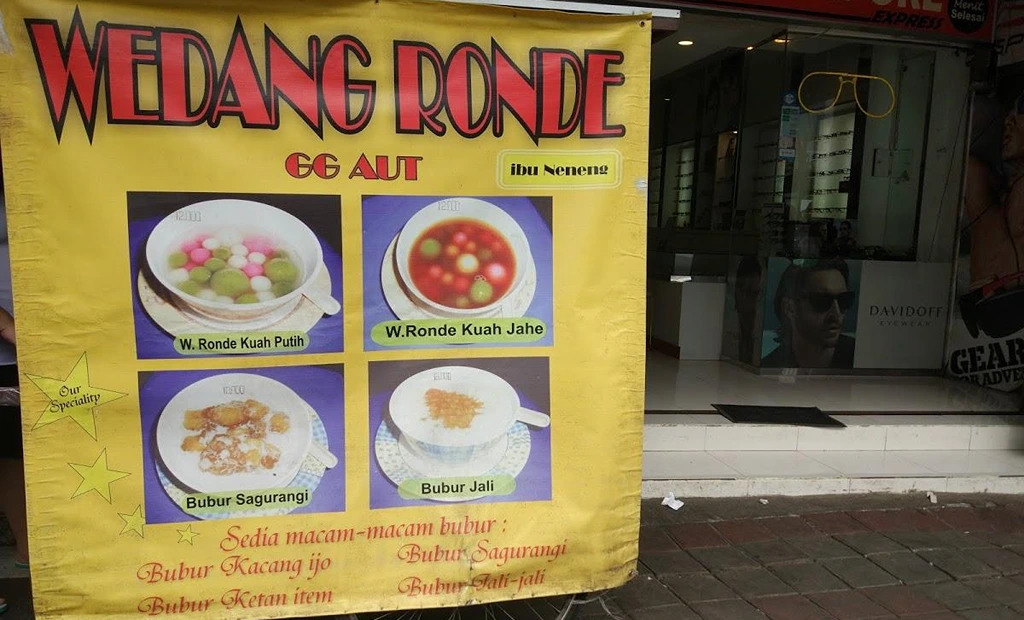 It's not complete when ones go to Bogor without visiting Jalan Suryakencana. Already known as one of the famous hawker centers in the City of Rain, Jalan Suryakencana has a myriad of culinary outlets which are certainly very interesting to explore. One that is quite popular is Wedang Ronde Gang Aut Ibu Neneng. Wedang Ronde Gang Aut is also one of Jokowi's favorite dishes. However, before this dish was served to President Jokowi, lab and food tests were carried out first. The combination of the red ginger sauce, with the balls made from glutinous rice flour and starch, makes President Jokowi's favorite food for this wedang.
Open:
Senin-Minggu 10.00–21.00 WIB
Address: Jl. Suryakencana No.273, RT.04/RW.02, Babakan Ps., Kecamatan Bogor Tengah, Kota Bogor, Jawa Barat 16123
Phone: 0838-1117-1280
5. Nasi Goreng in front of Salak Bogor Hospital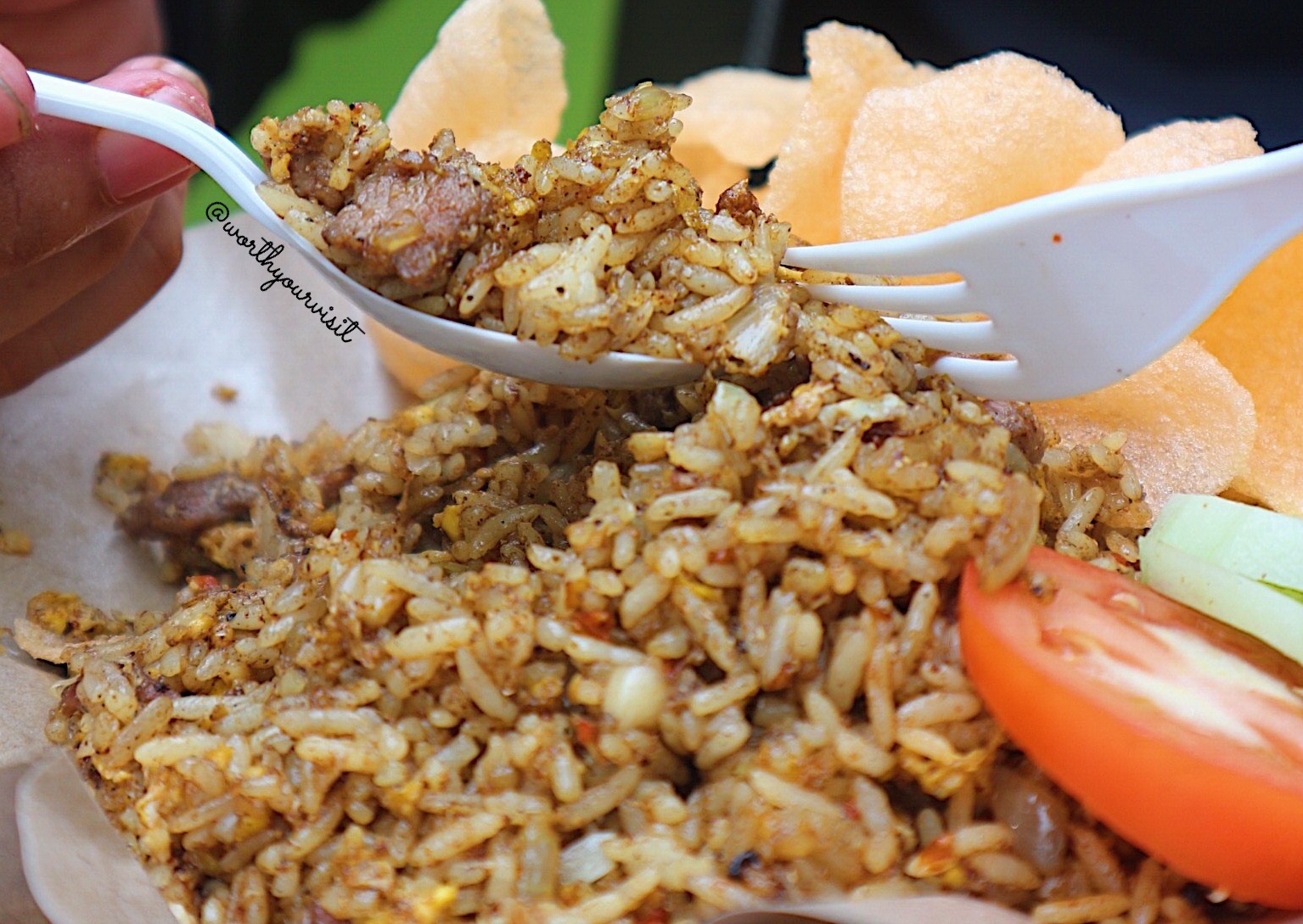 'Tukang Nasi Goreng Istana' (The Palace Fried Rice) is the nickname that is currently quite familiar to the people of Bogor City for the designation of several fried rice vendors right in front of the Salak Hospital. There are around eight fried rice vendors around the front row of the Salak Hospital who come from the same village, namely Pemalang, Central Java. The term 'palace fried rice' originated from one of the fried rice sellers there, namely Mr. Latif, was invited to the palace to sell fried rice there. On the third visit, Palace staff asked him to bring four carts of fried rice. Therefore, Mr. Latif invited other fried rice vendors across from Salak Hospital. Since then the fried rice in front of the Bogor Salak Hospital is known as 'Tukang Nasi Goreng Istana'.
Open: Senin-Minggu 20.00-03.00 WIB
Address: Jl. Jend. Sudirman No.8, RT.03/RW.07, Sempur, Kecamatan Bogor Tengah, Kota Bogor, Jawa Barat 16121
Share what you thoughts in the comments section below.