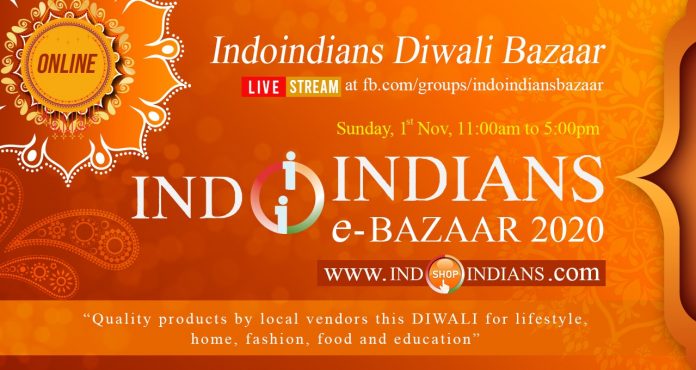 Indoindians Weekly Newsletter Online here >>
Indoindians eBazaar Newsletter: Promote & Sell Your Products
Namaste Friends,
8, 7, 6… counting down to Indoindians Diwali eBazaar on Sunday, 1st Nov, streaming LIVE at www.fb.com/groups/indoindiansbazaar and sale on www.indoindianshop.com – a multi-vendor marketplace.
All sellers on www.indoindianshop.com automatically get a slot at the eBazaar + promotions across Indoindians channels, for IDR 1 million only. Hurry, sign up here today at http://bit.ly/signup-seller
More questions? Contact cs@indoindianshop.com or WA +6282210008272
An opportunity to promote and sell you products.
What you get:
1. Seller account to sell unlimited products
2. Zoom LIVE stream 15 mins spotlight to showcase your products
3. Promotion of your products on Indoindians Diwali Bazaar FB group
4. Promtion of your poster (1000 px 1000px) on all indoindians social media channels
5. Inclusion in Indoindians bazaar newsletter
6. Inclusion in Indoindians weekly newsletter
7. Invite your friends to join the Indoindians eBazaar
Easy shopping and lots of fun!
warm regards,
Indoindians Team
Indoindians Weekly Newsletter Online here >>