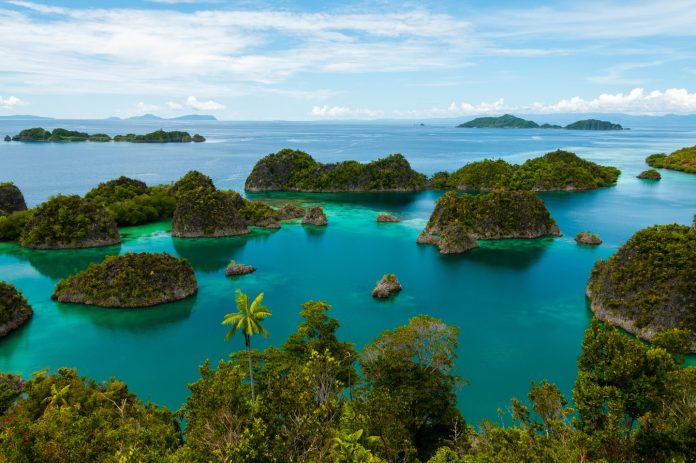 With greens and blues as far as the eye can see, located in the far-flung reaches of Papua, Indonesia, Raja Ampat is a place with raw natural magnetism. Above and below the shimmering ocean, the archipelago's 1,500 islands buzz with life: birds of paradise flit and flounce through lush jungle canopies and 75 percent of the world's known coral species and a diversity of marine life intermingle beneath the waves.
With their sublime scenery of steep, jungle-covered islands, fine white-sand beaches, hidden lagoons, spooky caves, weird mushroom-shaped islets and turquoise waters, it is without question one of the most beautiful island chains in the world.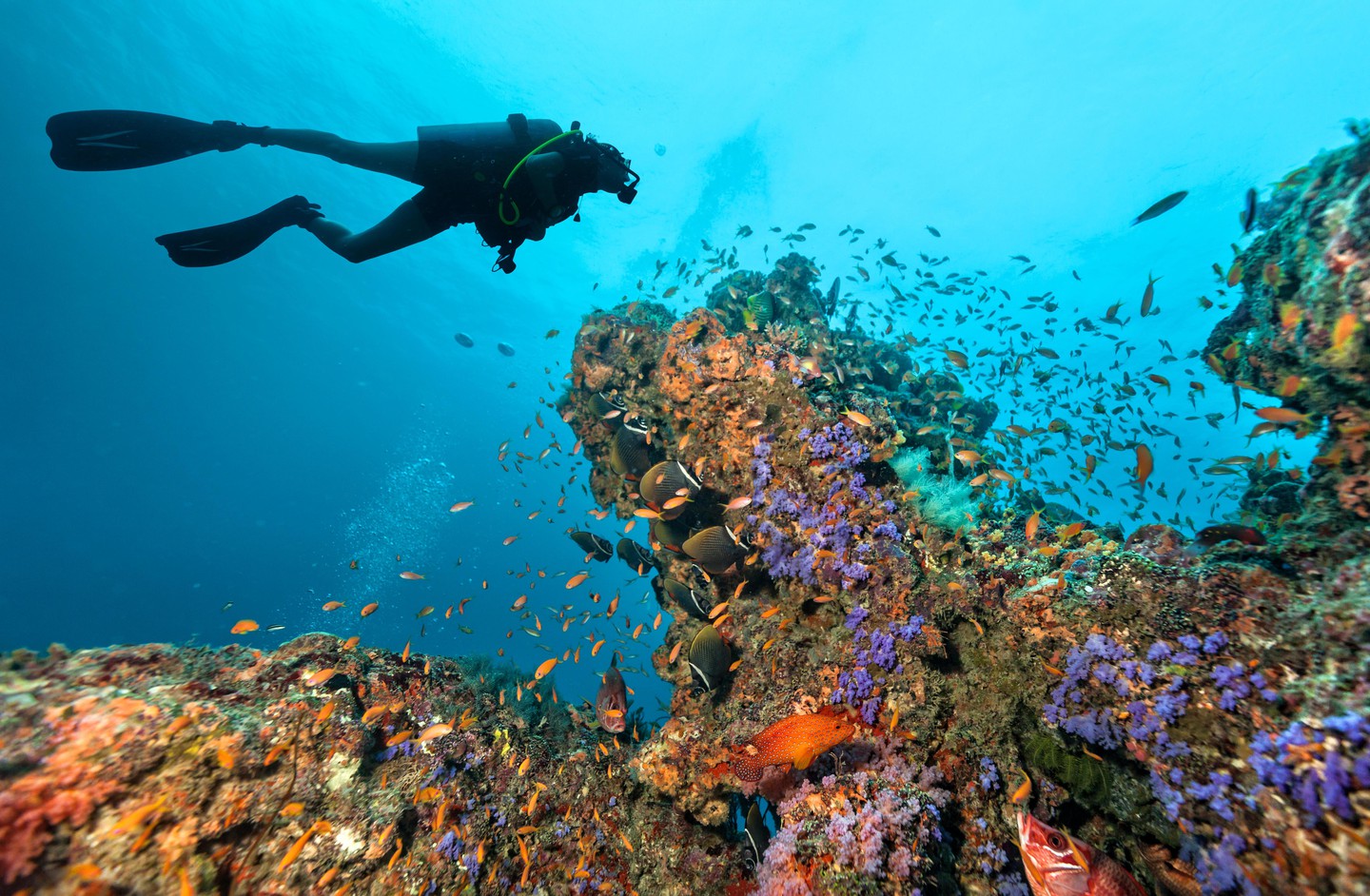 The sheer magnitude of the archipelago is astounding and its beauty irresistible but, as holiday destinations go, there is a really valid reason why Rajat Ampat is not on the weekend getaway list – It's difficult to get to, expensive and only for the adventurous.
Raja Ampat has been on the travel map only since the last 30 Years. Max Ammer, a Dutch diver began to spread the word about Raja Ampat in 1990. He had spent time in the region searching for sunken WWII ships and airplanes and realized the biodiversity was like nowhere else in the world. He invited Australian fishery expert Gerry Allen to survey the area and the rest is history.
Known to have over 1000 species of fish, 75% of the world's coral species, 5 species of sea turtles, and 13 marine mammals, there is plenty to attract divers and snorkellers.
Raja Ampat or the 4 kings are the 4 main islands among the 1500 just off Sorong. Local myth tells of a woman who found 7 dragons eggs in the jungle near her house. She took the eggs home and left them overnight. She was surprised to find that the eggs had hatched and four young kings had appeared. The other three held a princess, a ghost and a stone. The four kings are said to have inhabited the four main islands of Misool, Salawati, Batanta and Waigeo, giving it its name Raja Ampat.
As Raja Ampat is a remote archipelago off of West Papua, when planning a trip to this incredible area you will need lots of time, at least a week. With at least 3 days for diving (if you are a diver) and a couple for exploring, you'll want to book at least 5 nights. If you want to have some downtime as well, 7 days is ever better! And again, don't forget your last dive should be no less than 24 hours before you fly. Raja Ampat has something for everyone whether you are into diving, snorkeling, hiking or just sightseeing.
There are also fantastic places to explore on land, with half-day trips to local villages, waterfalls and early morning hikes to see the endemic birds of paradise. You might want to stop and look around and allow yourself some time to just soak in the sights and sounds.
It takes to make a trip to Raja Ampat, but it's absolutely worth it! It doesn't take much to make the flight or accommodation bookings but there is plenty to think about before you go.
Our travel guide to Raja Ampat here >>
Best time to travel to Raja Ampat here >>
Here are some tips to preparing for a dive trip to Raja Ampat:
Find a travel insurance with comprehensive dive cover.
Consider a dive refresher course. Raja Ampat has some strong currents and tricky diving so you must be confident when you dive in the region.
Your health and fitness levels are important, especially when diving more advanced areas. Start ramping up your health regime for your trip.
Check if your dive resort provides all the gear or if there is any gear you might need to bring with you.
If you're taking dive equipment with you check and make sure it's all in good working order. You don't want to arrive in Raja Ampat and realize your gear isn't working, doesn't fit, or is missing a piece.
If you're taking dive gear this is the time to make sure it is all clearly labeled with your name.
Carry enough cash for expenses in Raja Ampat. There are ATMs in Sorong but you may not have access to ATMs at the remote islands or near your resort.
Do you take any prescription medications? If so, you'll need to make sure you have enough for your trip plus a bit extra for emergencies or if you get for longer than expected as well as a letter from your doctor.
Check all facilities available at your resort and check the fine print.
Make a file with all your diving certifications or card, dive-fitness certificate, and dive logbook.
Phone signals may not be accessible so be prepared.
Make sure you have plenty of memory on your camera and extra memory cards and batteries. You definitely don't want to miss the photo opportunities in Raja Ampat.