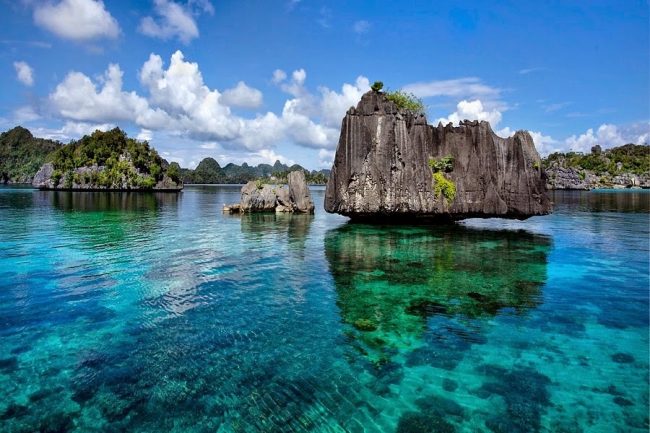 Raja Ampat is one of Indonesia's havens for foreign tourists. It is also one of the most beautiful destinations in Indonesia, famous for its diving spots, water sports and beautiful underwater scenery. However, all these wonderful activities could be taken away if you visit at the wrong time. Which is why in this article, we have gathered weather facts as guidance for your preferred activity at Raja Ampat.
Raja Ampat is known to have micro climates, where each area may have a different weather than the rest. It is a good thing as there are many islands to explore if one of them is experiencing rainstorm but it can be a hassle because weather predictions can be inaccurate for the whole of Raja Ampat. A general interpretation of the weather for each month of the year will be very helpful to determine the best times to visit.
For Sightseeing:
Since Raja Ampat has micro climates and is located in a tropical country, it is perfect for sightseeing all year around. In fact, Raja Ampat's climates allow limited rain, even during the wet season. According to the website Stay Raja Ampat, the wet season is not as wet as Bali, Java and Komodo islands which rain constantly every day. Rainy season in Raja Ampat usually occurs half a day at most and the rest is sunshine and blue skies. Even if it's warm all year around, the perfect weather for visiting is from October to April where Raja Ampat is experiencing dry season.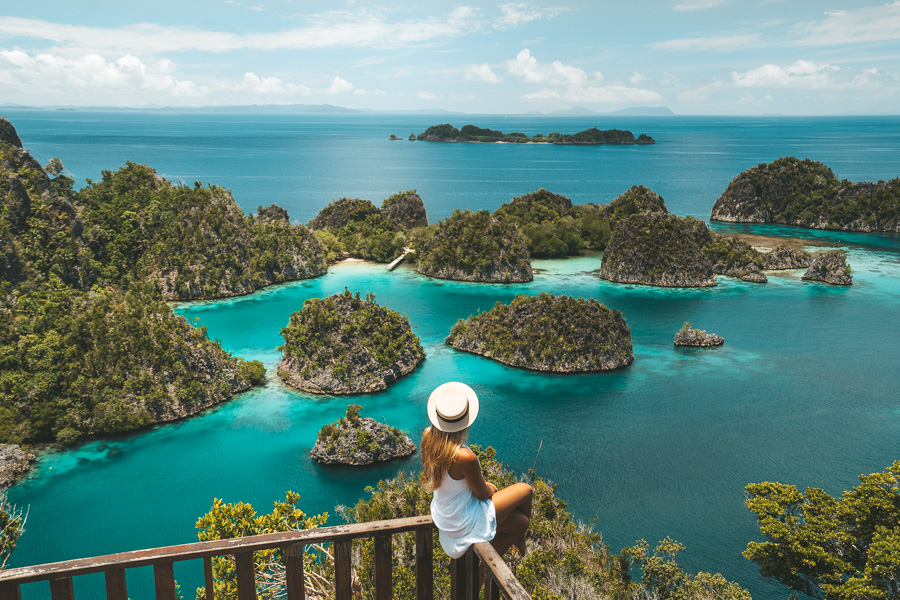 For Water Sports:
For water sports, little to zero wind are the perfect conditions for diving or snorkeling. They usually occur along with plenty of sunshine, calm seas or a little rain. This condition results in calm seas and comfortable boat rides. This wonderful weather condition usually occurs from Mid-September to Mid-June.
However, it is unwise to do water-related activities at sea in July and August as the sea tends to be rocky that time of year. Mid-June to Mid-September experience the same weather conditions as ferocious winds and horizontal rain results in choppy waters that prevents comfortable boat rides during your vacation at Raja Ampat.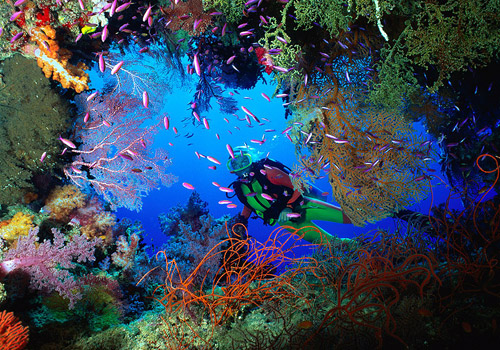 For great Underwater View:
Despite these conditions, Raja Ampat makes it up by having the greatest underwater visibility ideal for great wide angle shots of the reef and its marine life. As been said about its climate,
Raja Ampat does not get constant rain. Even during its wet season, rain only occurs for half a day. Afterwards sunshine and blue skies usually appear throughout the afternoon. This usually means calm waters where tourists get to tour or dive for a gorgeous view of the sea and marine life.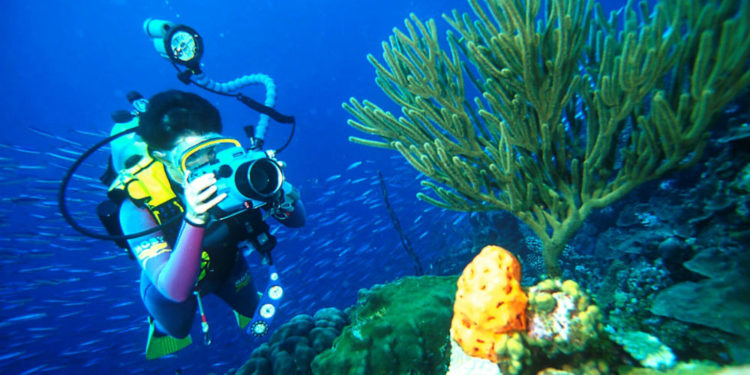 Travellling to Raja Ampat can be a great experience for tourists. You can go sightseeing, diving, snorkeling or just enjoy the view of the island while you relax. Depends on the main activity of your choice in Raja Ampat, different times of the year will be the best time to visit the island.