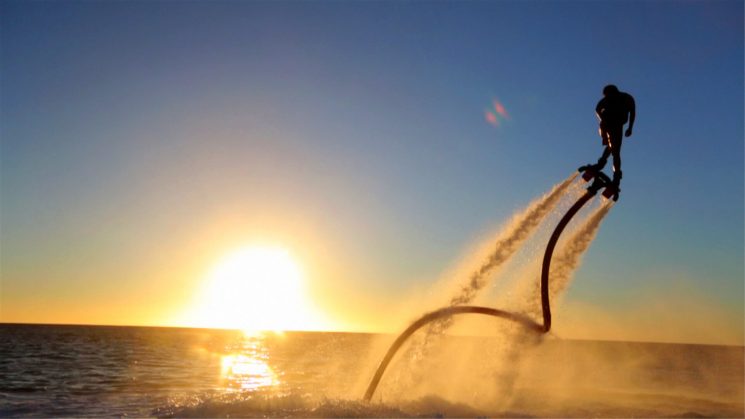 Indonesia's diverse and breath taking natural land forms include mountains, volcanoes, beaches, coral reefs, and more and are perfect for extreme travel destinations. These destinations provide an adrenaline rush with natural and the adventure sports that go with it. Surely you must have visited Indonesia's beautiful beaches,  forests, historic buildings, etc but we genuinely recommend you try these extreme travel destinations at least once in your lifetime: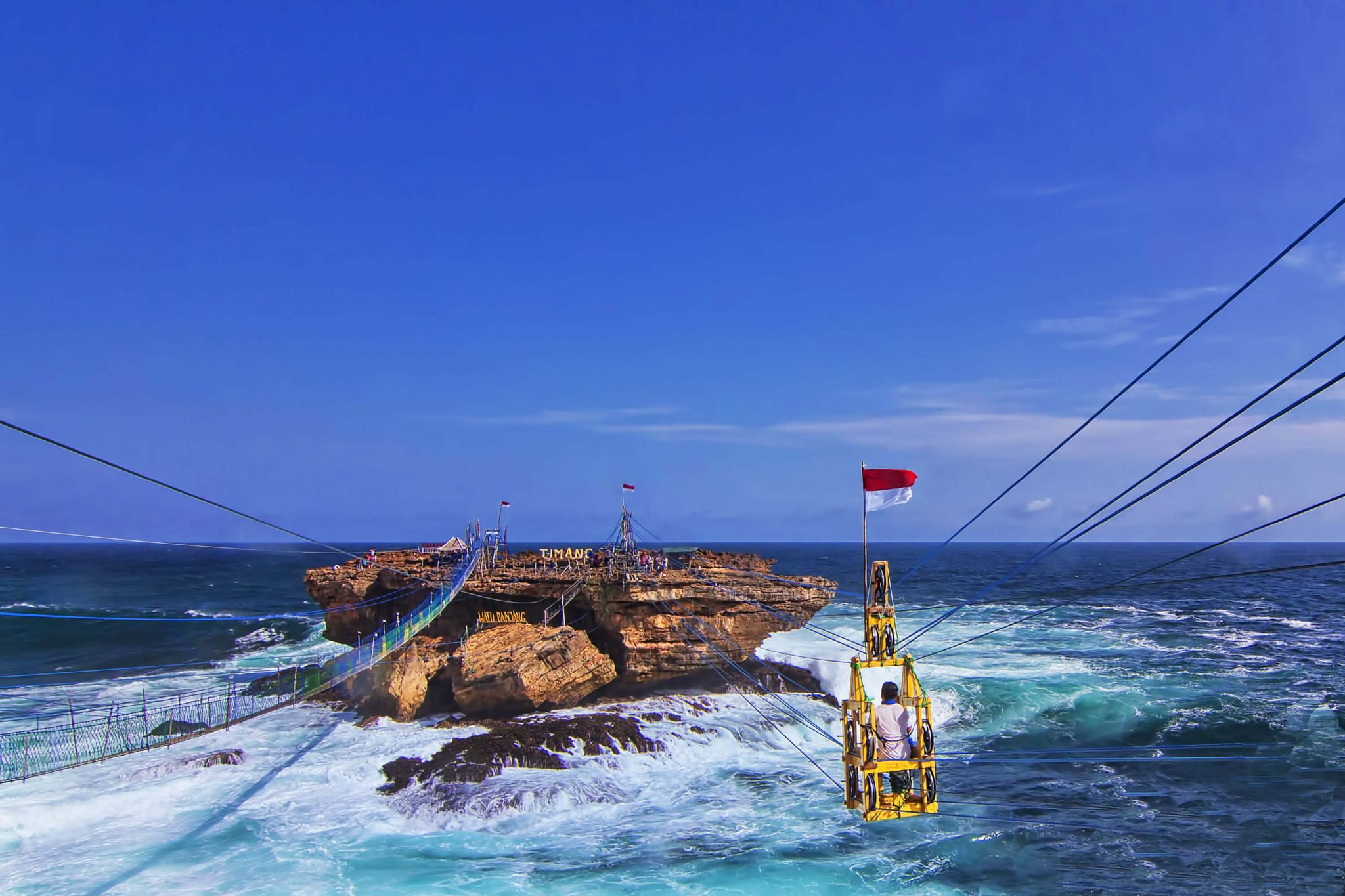 Timang beach is popular with local fishermen to catch and send their lobsters via a precarious wooden cable car. This stretches as far as 100 meters at a height of 50 meters. This unusual extreme travel destination offers you an adrenaline rush as your glide over waves crashing on the beach rocks below. The cable cars technology is traditional and not covered by insurance or safety procedures. This extreme travel destination in Indonesia is located at Purwodadi village, Tempus, Gunung Kidul District.
Mantimali Paragliding, Central Sulawesi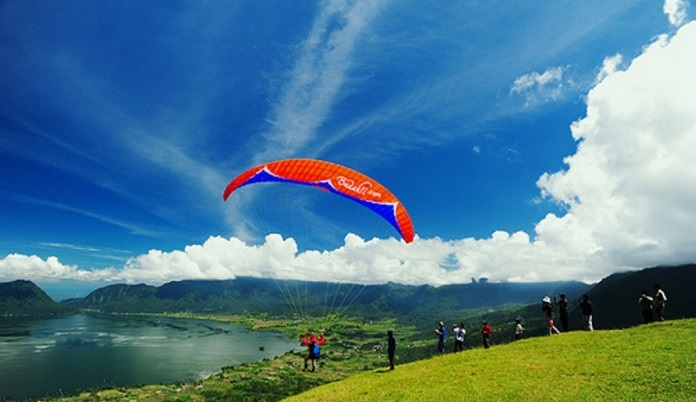 Mantimali paragliding in Central Sulawesi,  is considered as the best paragliding spot in Southeast Asia. At an altitude of 1000 – 1500 meters above sea level, you can experience wind turbulence that blows into the mountainside. Feast your eyes on the exquisite aerial 360 degrees views of entire Palu City. The sport event Paragliding Open regularly held in this location as this one of extreme travel destinations in Indonesia is often claimed as one of wonderful paragliding spots in the world.
Indonesia boasts of world class skydiving spots located in west region of Java, in line with international standard. Many international skydiving enthusiasts visit this extreme travel destination for its beautiful panorama, warm hospitality, as well as better value for money as compared to any skydiving spot. Periodically, the the Nusawiru team fly to Karimunjawa, another popular travel destination in Indonesia for skydiving.
Flyboarding, Tanjung Benoa, Bali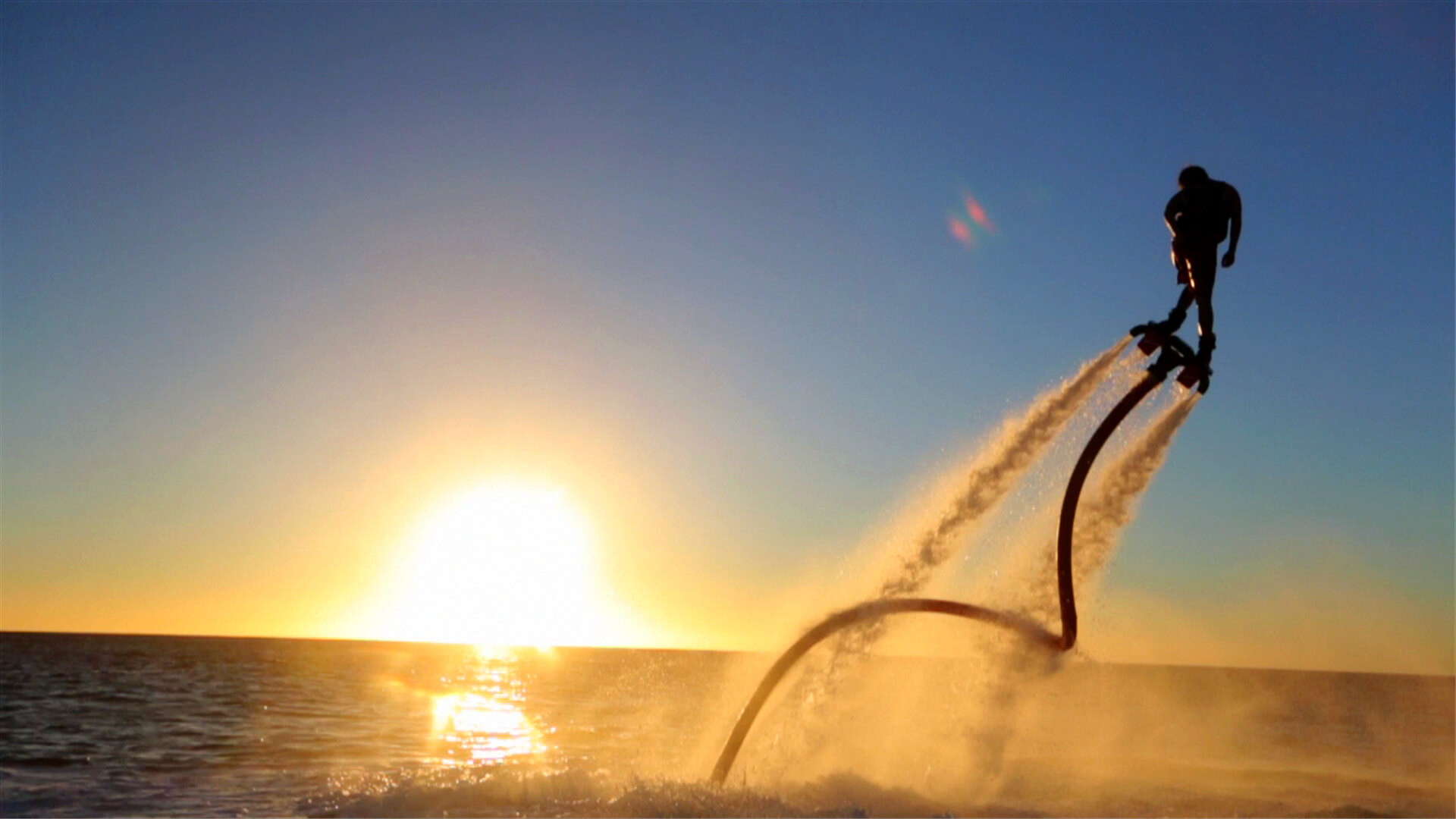 Bali has many beautiful beaches as well as water sports destinations. Flyboarding is an extreme sport using specifically designed board which enables flight upto many meters above the water. Flyboarding is currently trending as a very popular water sport in many countries and Tanjung Benoa is the best travel destination in Indonesia for flyboarding. How does it feel to fly fearlessly above water surrounding you? This extreme travel destinations in Indonesia is a must try.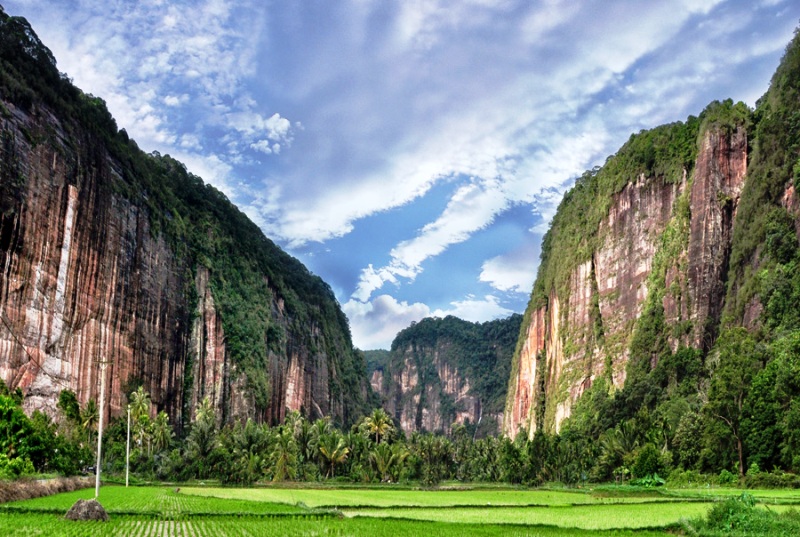 Harau valley is a paradise for rock climbing sport fans. This extreme travel destination in Indonesia has approximately 150 – 300 meters high cliffs. The valley is surrounded by four hills and four waterfalls. From the top of the cliffs, an exotic and refreshing natural panorama of a green valley is breathtaking. There are also several natural ponds on the slopes of the hills.
We recommend you add these to your bucket list as early as possible!
Was this post helpful for you? Please share your thoughts or questions in the comments below!