Have you ever tasted Cloud Eggs? A trending breakfast  eggs recipe – crisp-textured outside yet tender on the inside, has been the craze amongst Instagram users. They are fascinated by the intact golden yolk that serenely sits in the center of the fluffy cloud which makes it so attractive on camera.
Besides their attractive appearance, cloud eggs also taste scrumptious, packed with proteins and are low in carbs (about 160 calories!). They are good for your health due to cooking process that does not involve any oil or fats. This fluffy artistic egg dish is a modern spin of 1651's French recipe Eggs in Snow.
Today, the re-invented cooking method using spices or mixing the batter with particular minced herbs. The secret of its recipe lies in the egg whites that are beaten to form stiff peaks as if you are making meringue. Its foam structure is a result of a biochemical process that causes the proteins from egg whites to unfold and bind to each other.
Though making cloud eggs takes some effort, you only need to prepare these ingredients:
– Fresh chicken eggs
– Sliced leeks or onion
– Pinch of salt and pepper
– Grated parmesan
– Chopped hams
Cooking Method:
1. Prepare two ramekins to separate the yolk and egg whites.
2. Split egg yolks from the whites by breaking the bit of egg crust to create a small hole. Pour the egg whites into one of the ramekins first, then pour the rest of the egg yolks into the other ramekin. Make sure the yolks remain intact during this process.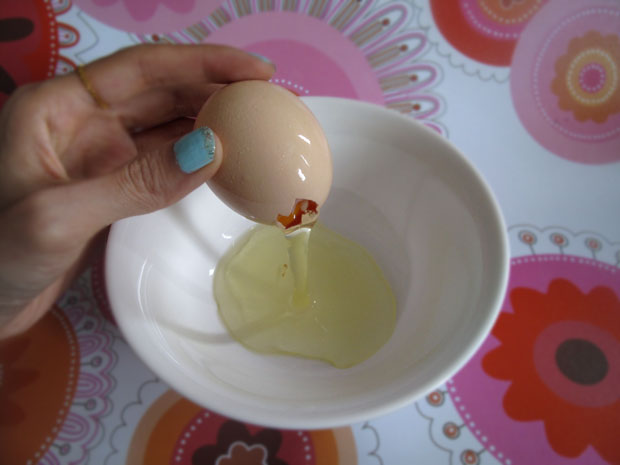 3. Whip the whites until it forms thick and stiff peaks. You may use an electric mixer to quicken the process.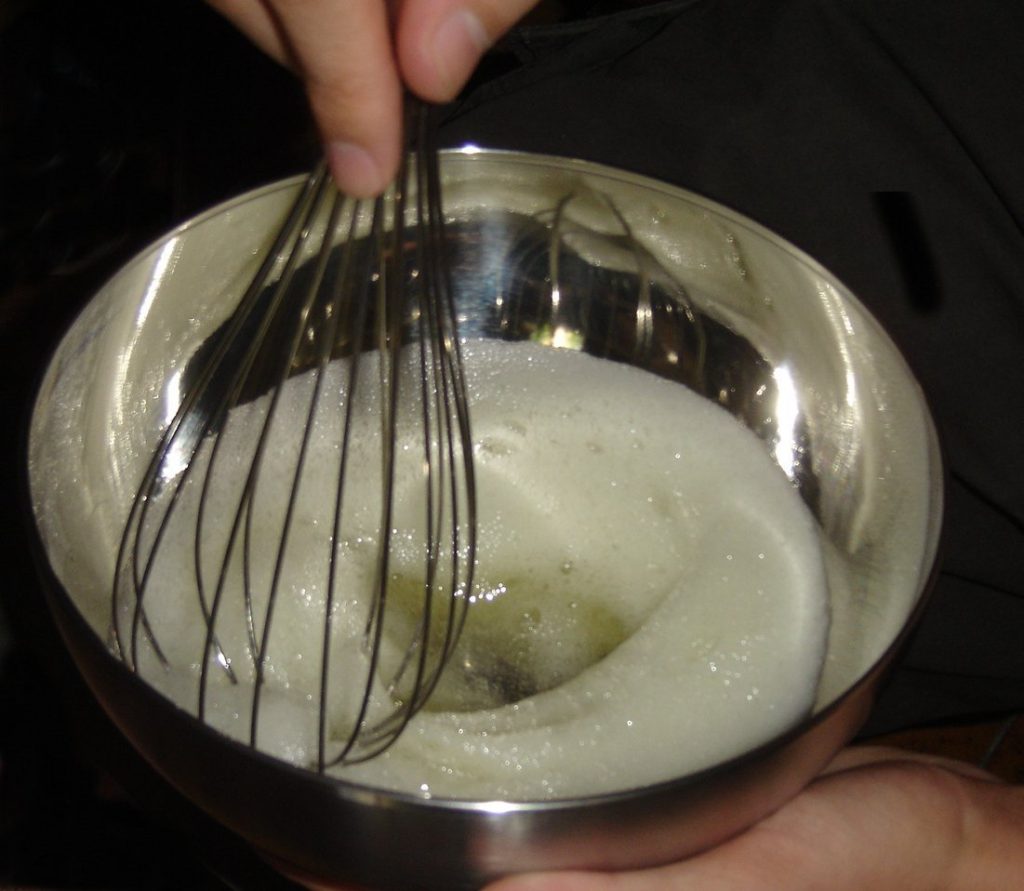 4. Season the batter with additional ingredients (salt, pepper, sliced onions or leeks, grated parmesan, and chopped hams) and customize it according to your liking. Stir the batter gently with wooden spatula.
5. Place the whipped batter onto flat baking pan, then create basin shape in the middle of each dough. Bake for about 5-7 minutes.
6. Remove baking pan temporarily to pour intact egg yolks over the basin form of cooked egg whites. Bake them again for a few minutes until the batter turn slightly brown on the outside.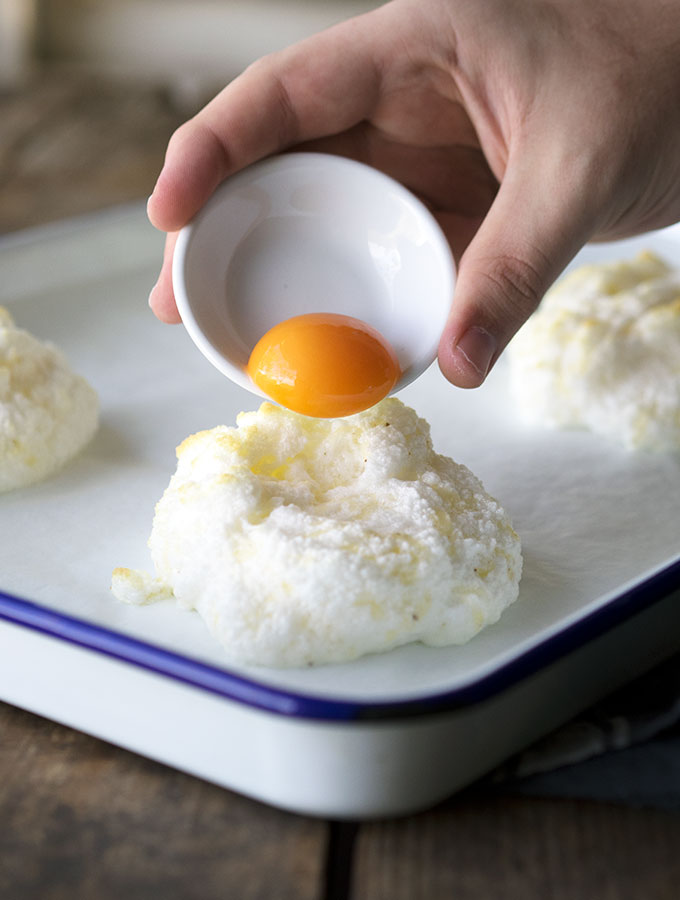 7. Your cloud eggs are ready to be served and displayed on your Instagram. Enjoy them immediately as cloud eggs do not last long nor can they be stored.
To enhance the flavors, you can combine them with bread, bacon, cheese, mayonnaise and even salads. Serve them with beverages like coffee, milk, or tea. In case you are craving to replace carbohydrates with a lighter alternative, you can consume cloud eggs as a substitute of burger buns.
Additional TIPS on making the best silky, rich and velvety cloud eggs:
a. While whisking the egg whites with mixer, use the lower speed for 3-4 minutes.
b. Coat the baking tray with parchment paper and light non-sticky cooking spray before you place the whipped batter.
c. Take 3 or 4 large tablespoons of whipped whites batter to put onto the prepared baking pan.
d. Bake in preheated oven with temperature of 350 degrees Fahrenheit (5 – 7 minutes) or 180 – 200 degrees Celsius (3-5 minutes)
e. Bake the batters until their color turns brown, they feel firm, and are no longer wet. Remove the pan from your oven and gently pour egg yolks. Bake them for a second time for approximately 3-4 minutes.
Easy, isn't it? Not only are these cloud eggs delicious, but they will also look beautiful on your instagram. They are also healthier as the they are lower in calories and the cooking process does not include oil or trans fat. This also makes them have lower cholesterol. Enjoy your healthy and stylish morning by cooking this instagram-famous dish and let us know how it goes in the comments below.
By: Dias M. Q.