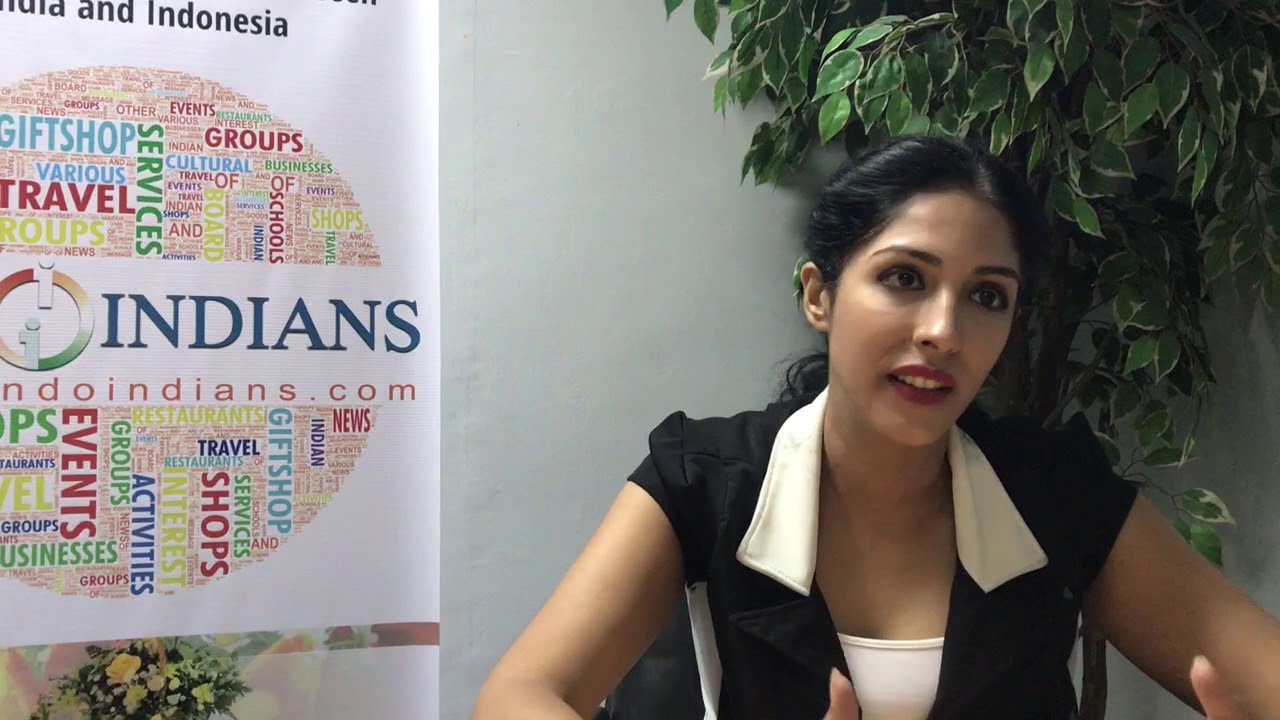 All the adversity I've had in my life, all my troubles and obstacles, have strengthened me….You may not realize it when it happens, but a kick in the teeth may be the best thing in the world for you. —Walt Disney
It was indeed inspiring to meet Reshma Wijaya Bhojwani, founder and principle of Saraswati Learning Center (SLC). Located in Cempaka Putih, Jakarta, this school is for children with special needs.
Reshma remembers the struggle of giving birth to her daughter, Cheryl, born with Down syndrome, and being depressed and asking 'why me ?'. But 'waking up to my daughter's beautiful smile gave me the strength to carry on. I got out of the negative downward spiral and decided to do something about it,' she shared.
Not only was she struggling to take care of her disabled child, but there are also social pressures and obstacles. In the life of a special needs child, there are many individuals involved. Parents, immediate family, extended family and even people around them are also influenced. The immediate families have the most difficulty, as they have to adjust to the pace and requirements of the child.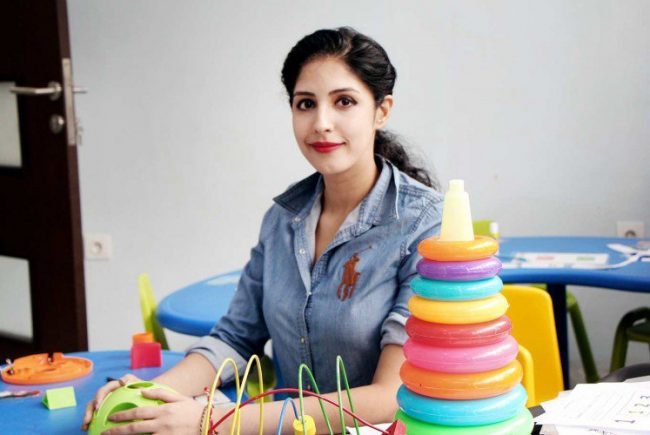 Finding a school that would accept her daughter was difficult. Luckily she found a Montessori school that would take her daughter. When Sheryl turned 6,  Reshma received the dreaded phonecall from the schools's principal.
From her own personal challenges with finding a school for her daughter, Reshma took a huge step to start a special needs school. The intention was to create a learning and support environment for not only her child but also for the other challenged children who were marginalized.
Saraswati learning center will complete 2 years this July, 2018.  The school now caters to children of age 0+ yrs to 20+ yrs and Reshma has opened the doors to an orphanage to support the under-privileged children with special needs too.
Reshma explained that 'she was appalled lack of facilities in Jakarta. It is no longer only about my daughter, it is about all such special needs children in Jakarta. All children have right to education and to inclusion in society.'
'We have a very beautiful structure which focuses on the holistic dev of the child. The program is categorised by age groups of 0-3 yrs, 3 yrs – 18 yrs and 18+ yrs have a vocational stream based on levels of capability of the child. The child will grow along with their group. A way to make friends.'
Saraswati Learning Center special school for children with special needs whether they are mental, emotional or behavioural disabilities. This school also uses a 'custom curriculum which takes methodology and best practices from Montessori and government defined curriculum'. At this school, students are seen as equal with no discrimination on religion or culture. The children are also taught with a '3:1 or 1:1 ratio in class with their teachers, based on their abilities'.
SLC is unique for several reasons. First, it accepts all disabilities. Second, it allows the children to be together in one room, although they are all still supervised and protected. In this way, all of the students are also more communicative with each other and have more chances to socialize. Third of all, it aims to educate children holistically so that it will be easier for them to be integrated into society.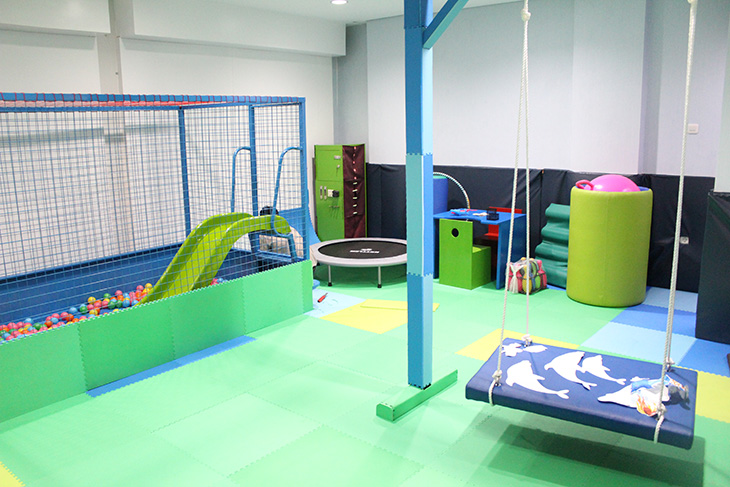 Reshma's efforts are not merely to educate children with special needs, but also to educate and support the  parents. This has enabled inclusion of the children to develop self esteem and social ability of the children.
Her philosophy at SLC is 'you will never know who is privileged and underprivileged because they get the same facility, same uniform, everything. Because SLC is all about special needs children. They really matter to us. We really want to change their lives. When we change their lives, we change their family as well'.
You too can to contribute to SLC:
-Join their volunteer program
-Donate materials, resources and technology
-Visit us in bazaars
As Reshma clarified 'Volunteers don't need to be professionals to teach. Volunteers at SLC mainly consist of very different individuals who are passionate about teaching children with special needs'. SLC provides observation and training for knowledge of techniques used and skills that would help them in teach the children.
She concluded the interview while giving a special tip for interested volunteers, 'Volunteering in our school is not a hard job. It's just about love, dedication, interaction and believing in all my special needs children. That's is the main focus. SLC is all about love, patience, and being courageous and giving back'.
Reach out to Reshma at principal.saraswatilc@gmail.com
More about Saraswati Learning center here >>
Message from a parent at the school:
Dearest Reshma,
We are all amazing moms, but because of Cheryl you got the chance to elevate that status to a level that has no appropriate name – because it is just that wondrous.
People always tell me that God knows who to send his special children to but I always tell them it's the other way around – He knows which of us need to grow and learn and that's why we are gifted with these angels. You, my dear, have grown beyond measure and are a true role model for so many of us.
May you continue to shine, because that glow touches the lives of all our children at SLC and will continue to spread farther and farther.
Happy World Downs Syndrome Day.
God bless you and Cheryl always!