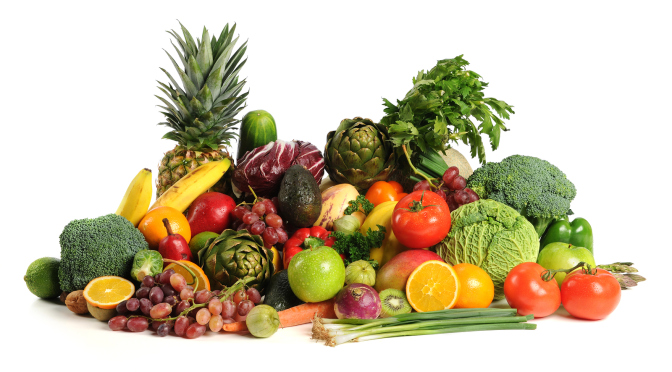 So if you are participating in our super healthy 7 Day Green Smoothie Challenge, here is the shopping list for the 7 days of smoothies for 1 person.
Point to note: You would need a good high-speed blender to make a smoothie.
Shopping List:
Fruits
1 apple
1 pear
2 bananas
1 cup fresh or frozen grapes
1½ cup fresh or frozen blueberries
1 ½ cups fresh or frozen pineapple
1 lemon
Greens
3 ribs celery
1 bunch cilantro
1 bunch kale
3 cups spinach
1 bunch lettuce
1 bunch parsley
2 cucumbers
Other
5 inch piece ginger root
3 tbsp hemp or chia seeds
4 cups coconut water (optional)
Its really a very manageable list and you can buy it all together and keep it in your fridge.
In fact, you make the smoothie prep really simple freezing the ingredients for each smoothie recipe in a ziplock bag and just add water to blend in your blender the next morning.
Green smoothies are healthy, nutritious and really rock!