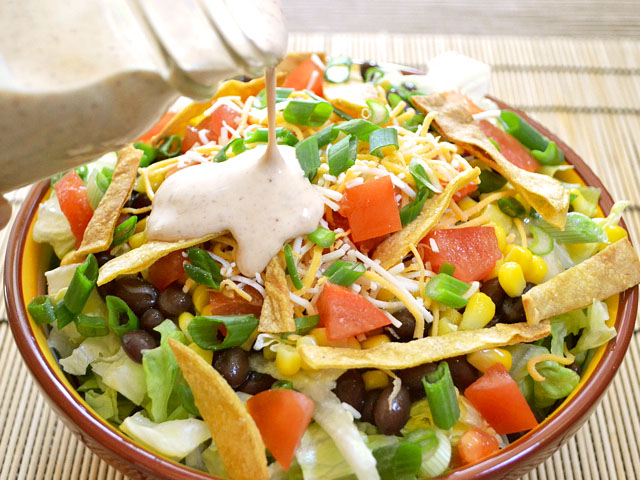 SOUTHWESTERN CHICKEN SALAD
Here's a great way to turn leftover grilled chicken into another tasty meal that is a real winner.
Ingredients:
For the salad:
2 cups cooked chopped chicken breasts
1 cup chopped tomato
1/2 cup chopped green onions (scallions)
1 11-ounce can of corn, drained
1/2 cup shredded reduced-fat Cheddar cheese
1/2 cup black beans, drained and rinsed
6 cups mixed salad greens
For the salad:
2/3 cup fat-free sour cream
1/2 cup picante sauce
1 teaspoon chili powder
1/2 teaspoon ground cumin
Directions:
In a salad bowl, mix chicken, tomato, green onions, corn, cheese, beans and salad greens.
In a separate bowl, combine sour cream, picante sauce, chili powder and cumin.
Toss salad and dressing together and serve.