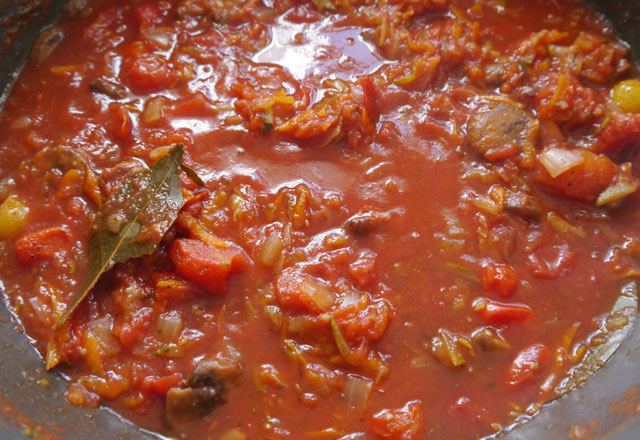 Here is Aparna's much requested vegetarian pasta sauce.
ingredients :
4 tomatoes – blanched, peeled and chopped
1 capsicum – chopped finely
200 gms mushrooms – chopped finely
2 large onions – chopped finely
4 pods of garlic – chopped finely
Directions :
Heat 2 tablespoons of oil in a pan and add garlic, onion and mushrooms.
Cook till done and then add the capsicum.
Fry for a few minutes and then add the tomatoes.
When tomatoes are reduced to a pulp and oil can be seen, add oregano, sugar, salt, ½ cup tomato puree and ¼ cup tomato sauce.
Add sufficient hot water to get the consistency required.
by Aparna Nagang