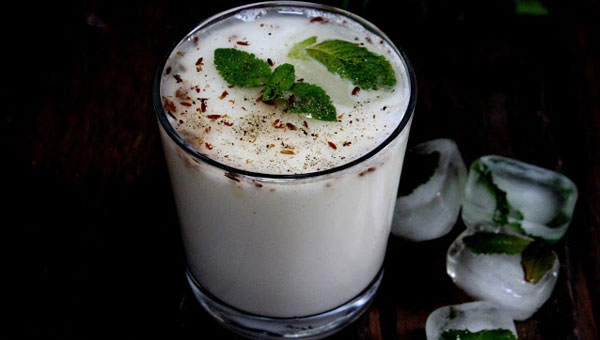 Lassi is a refreshing yogurt drink that is very popular in its native India and Pakistan. As it is made with yogurt, it is probiotic and good for your health too.
Ingredients :
4 cups well-chilled plain yogurt
1 cup fresh coriander sprigs, washed well, spun dry, and chopped coarse
1 tablespoon chopped peeled fresh ginger root
1 fresh green chili, seeded and chopped
1 teaspoon ground cumin
In a blender blend together lassi ingredients until smooth and pale green, about 1 minute. Serve lassi in chilled glasses.
Makes about 9 cups.