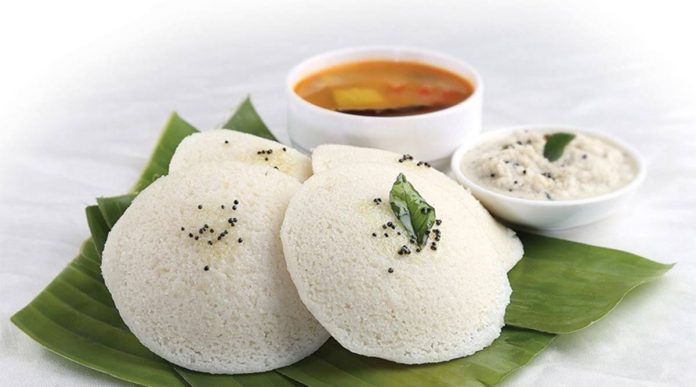 Did you know that the humble, soft, pillow-like idli that we call our own may have its origins in Indonesia?
Idli is a type of rice cake that is eaten as a meal or snack throughout India. It is made by steaming a batter made of rice and washed black lentil (urad dal). This Indian dish has come to be known for not just its taste but also the health benefits that comes with it. Idlis are a great source of carbohydrates and proteins. The fermentation process involved in making them increases the bioavailability of proteins and enhances the vitamin B content of the food. As it is steamed, fat content is low and make Idlis easily digestible and easy on the stomach.
But… what's surprising is that this highly celebrated Indian dish did not originate in India.
According to India's food historian, K.T. Achaya, idli may have its origins in Indonesia.
Idli could have come to India around 800-1200 CE from the present day Indonesia, a part of which was then ruled by Hindu kings belonging to the Shailendra, Isyana and Sanjaya dynasties. In his book A Historical Dictionary of Indian Food, he stated that in the 7th century, India did not have a steaming vessel. He also suggests that Indonesia's "kedli", a similar steamed cake, was the predecessor of the Indian idli. There is mention of another similar Indonesian dish "Buras", which is essentially a rectangular rice cake cooked in coconut milk that is served with spicy coconut powder.
It is said that the cooks who accompanied the Hindu Kings of Indonesia between 800-1200 AD, brought fermentation and steaming methods and their steamed rice dish to South India along with them.
Some historians believe that the word, idli, was derived from Iddalige, mentioned
in "Vaddaradhane", a Kannada text in 920AD.
Also, the Sanskrit Manasollasa of 1130 AD has 'Iddarika', that mentioned it a dish made with urad dal. And Tamil people first mentioned it as 'Itali' in the 17th century. All these references make it clear that since the very beginning idli had the use of rice grits, urad dal, long fermentation process and the steaming of the batter to tasty fluffiness.
An India – Indonesia story on Indoindians 🙂