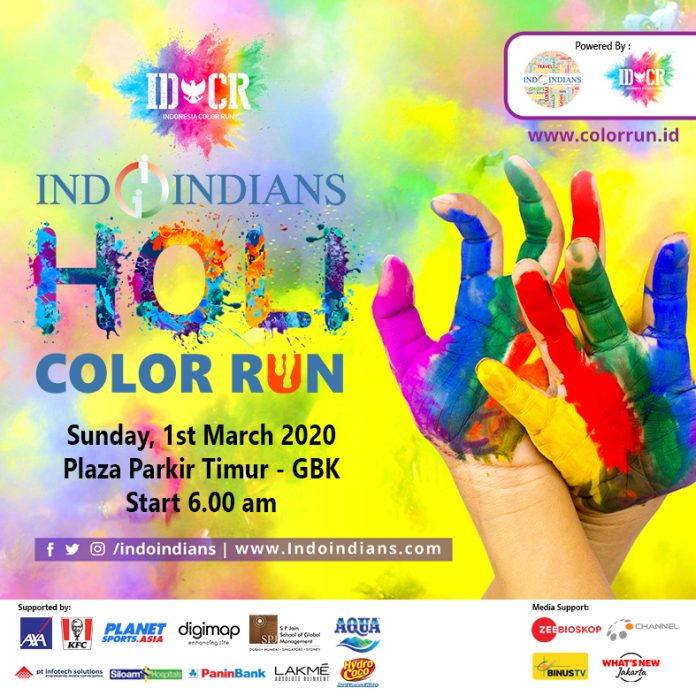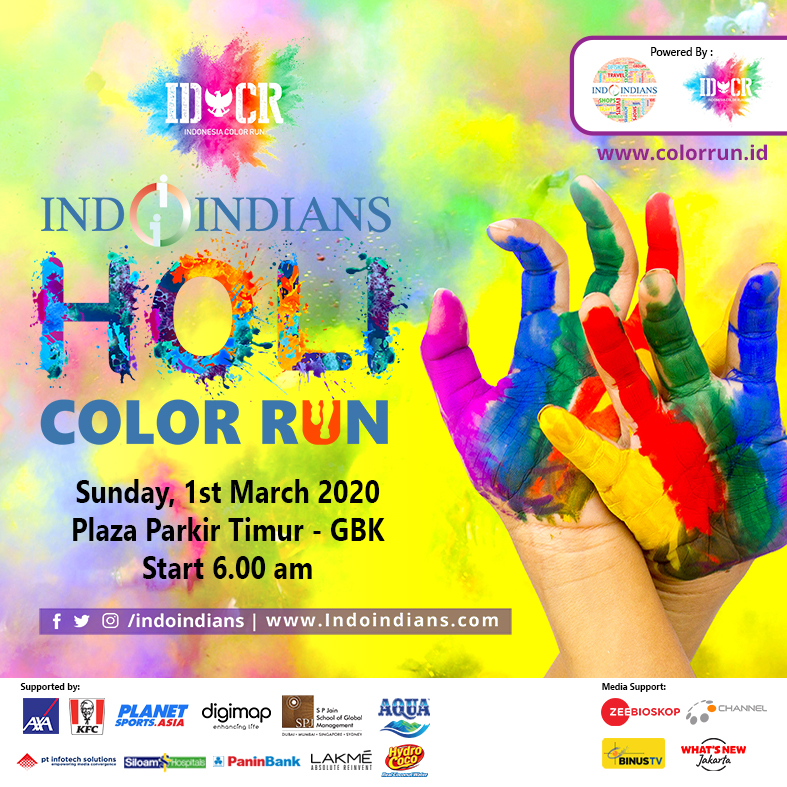 All ticket sales and race pack collections have been completed. 
Now gearing up for the IDCR Holi Color Run on:
Date & Time: Sunday, 1st March 2020 with 6am start and event ends at 11am.
Venue: Plaza Parkir Timur, Gelora Bung Karno, Senayan, Jakarta
Format: Family 5 K walk/run with colors (safe colors) ending with Finish Festival of Bollywood dance, Music & Food.
The Holi Color Run is a 5 km walk/run. Participants are showered with coloured powders from head to toe. Participants start with packets of color and end the race coloured from head to toe. The fun continues afterwards with the finish festival – Bollywood Dance, DJ, Photo Ops, Food stalls and coloured water pools to create a colourful, fun-filled experience.
Children below 3 yrs get FREE entry.
Dear Participants,
We look forward to the most colorful and fun Indoindians event this year.
Points to note:
Plan to be there before 6am as it is car free day from 6am – 11am. There is lots of parking available and you can bring your car, if you come before 6am.
Bring your sunglasses and caps
Get a belt bag for your phone and money
Be ready for lots of fun excitement, Bollywood DJ and dancing
Food stall – both Indian and Indonesian
Big prizes for the 1st 10 winners.
Looking forward to meeting you there.
Indoindians Team
For any queries contact Dias: +62 822 1000 8272 (WA)
email: event@indoindians.com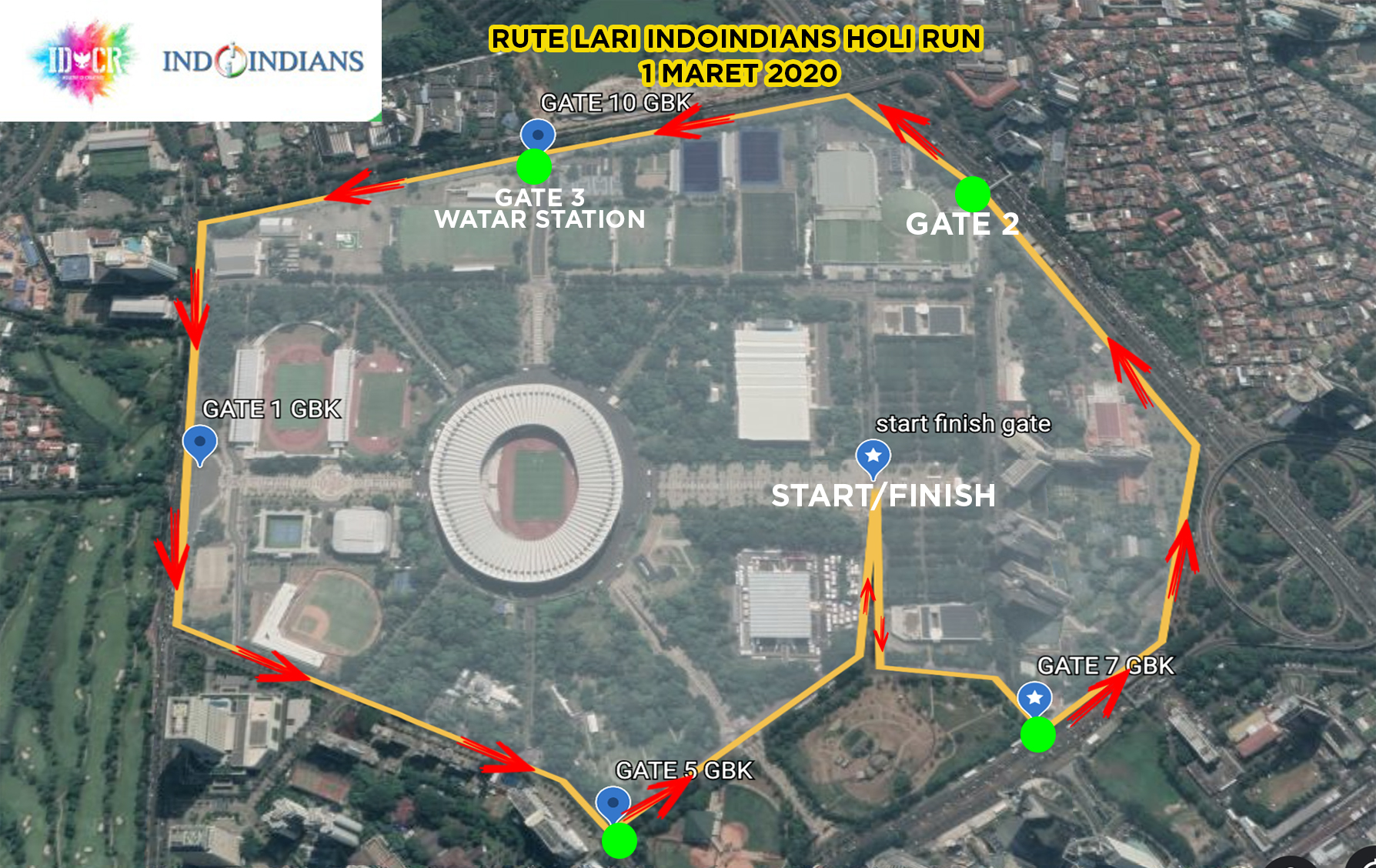 Indoindians Holi Color Run id 5K of pure fun to coincide with the Indian festival of colors HOLI on Sunday, 1st March 2020. An opportunity for families to participate in a fun, color-filled event which will culminate in a Bollywood DJ & Dance along with lots of food tents – A festive celebration of the colors of joy with fun 5k run/walk, dance and food.
This event is in collaboration with Indonesia Color Run and promises a to be a colorful family event with lots of fun.
Holi is the annual festival of colors in India – a festival of unity and celebrating the various colors of life!
First time in Indonesia both Indonesians and Indians and other expats join hands to celebrate festival of colors Holi. This event is open to all in Indonesia.
The Holi Color Run coincides with this festival and we want to share this wonderful sentiment from India in Indonesia.
This event is initiated by Indoindians in collaboration with IDCR (Indonesia Color Run) as the main organizer, who have experience with color run events in over 40 cities across Indonesia.
The intention is to create and that can strengthen the friendship and unity for the people of India and Indonesia.
Fitness, fun and entertainment – A fun family day!
A platform for vendors to showcase their products
An opportunity for Brands to ride on this event and reach out to their target when they are in the most relaxed mood.