Grilled Tiger Prawn Recipe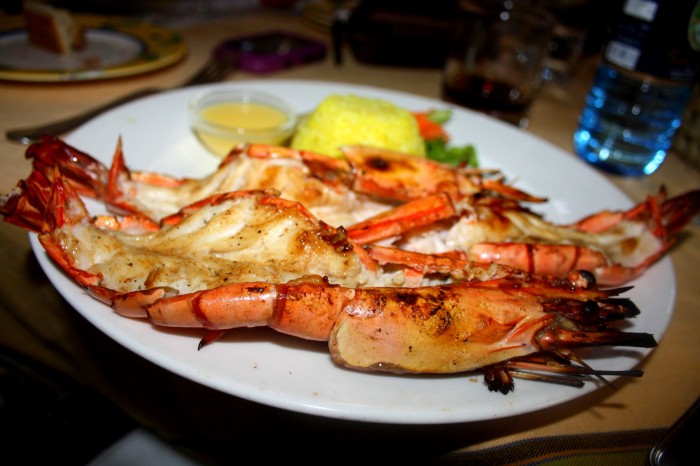 Ingredients:
260 g Jumbo Prawns
15 g Garlic Paste
10 ml Salad oil, vinegar
50 g Boiled vegetables
50 g French Fries
1 no Lemon Wedge
15 g Butter
Salt, pepper to taste
Directions:
De-vein the prawns and remove the skin leaving behind the head and tail.
Marinate with salad oil, vinegar, garlic paste, and salt; leave it for half an hour.Grill the prawns.
Now serve with boiled vegetables and French fries.