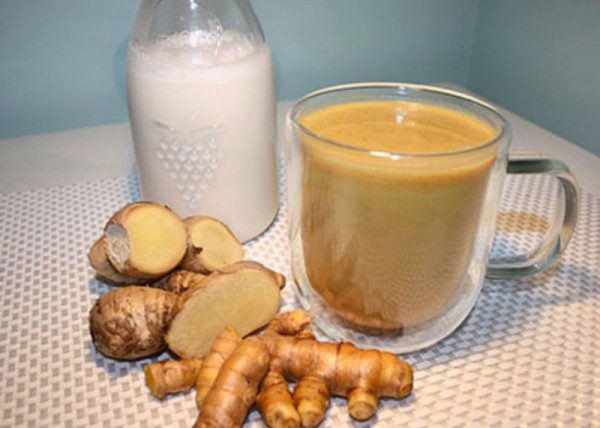 Serves 1
Ingredients
1 heaped teaspoon peeled and finely chopped fresh turmeric
1 teaspoon peeled and roughly chopped ginger
1 tablespoon coconut sugar
2 teaspoons coconut oil
pinch sea salt
1 cup almond milk
Method
1. Combine turmeric, ginger, coconut sugar, coconut oil and a pinch of sea salt in a powerful blender.
2. Heat almond milk in a small saucepan over medium heat until just simmering.
3. Pour the hot almond milk into the blender and blitz everything until smooth and frothy.
You could replace the almond milk with any nut milk or just regular dairy milk too.
Regular turmeric milk or golden milk recipe and benefits here >>
If you have tried this recipe, do share your comments and feedback with us.