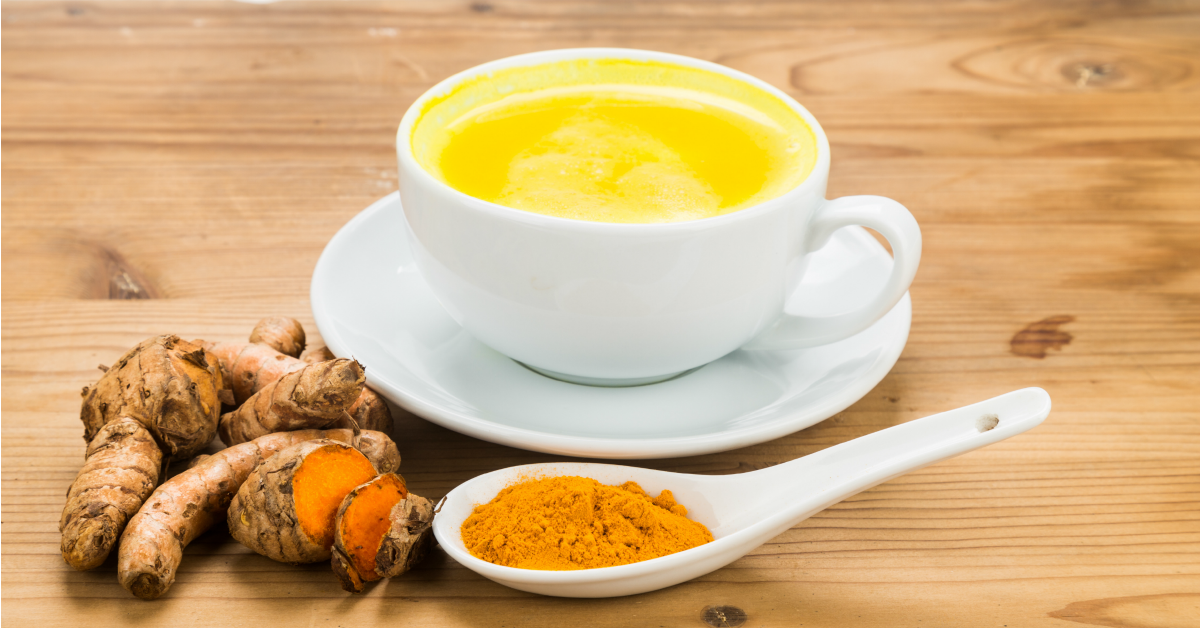 It has been an ancient tradition to drink turmeric milk (haldi doodh) as a cure for all aches and pains. Now Starbucks serves it as Golden latte – an unlikely combination of nut milk and juiced turmeric root – is  the current drink of choice.
Turmeric has many benefits for health and beauty. So just add this ingredient to milk to get many health benefits! Its really easy to make – All you have to do is to boil milk with half a teaspoon of turmeric powder or a 1-inch piece of fresh turmeric for 10 to 15 minutes. And voila! Your superdrink is ready.
Here is yet another version of turmeric milk with another superfood – ginger. Both ginger and turmeric have incredible anti-inflammatory properties, which means this soothing and delicious ginger turmeric almond latte is also really good for you.
Haldi doodh or Golden milk recipe:
A cup of dairy milk/coconut or almond milk
1 tsp of turmeric powder or fresh grated turmeric root
1/4 tsp ginger powder
a pinch of cinnamon, clove and cardamom
2 tsp honey
How to make:
Mix everything in a pot and bring to a boil.
Let it boil for a few minutes
Drink the golden milk while warm before going to bed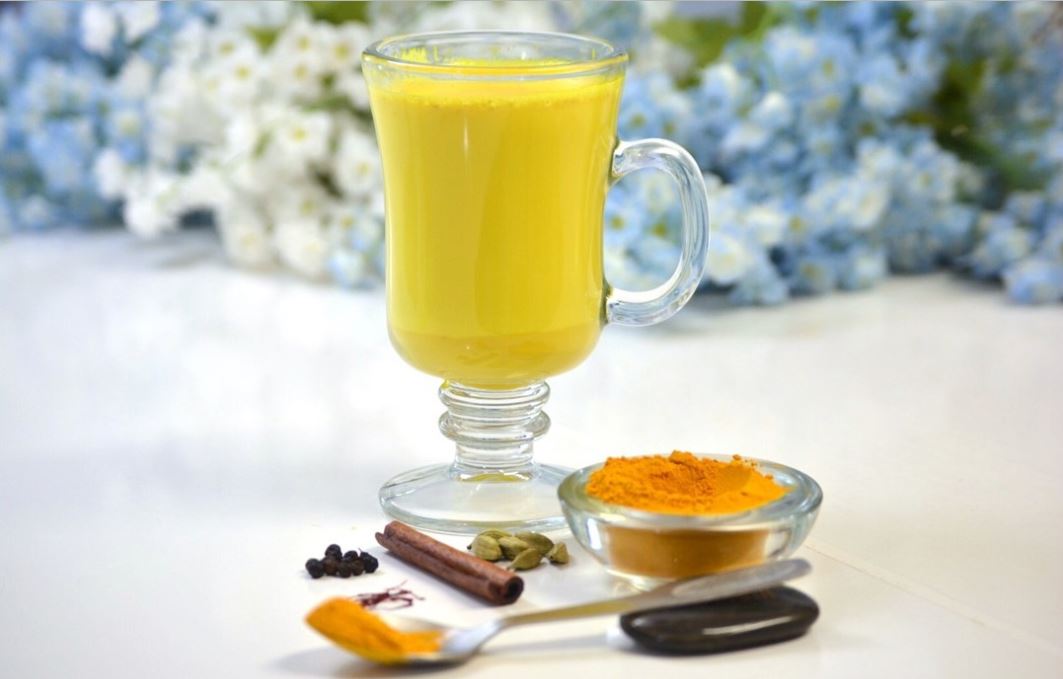 Here are several health benefits that you can gain from drinking turmeric milk regularly:
It detoxifies and purifies your body
This spice has been known to be used as a blood purifier in ancient Ayurveda medicines. It improves blood circulation and stimulates the lymphatic system, which is the body's natural drainage mechanism. It also helps your liver detoxify the rest of your body.
It soothes arthritis and joint pain
Turmeric's anti inflammatory properties have other benefits as well. One of them is its ability to soothe the pain, swelling and inflammation associated with arthritis. This drink strengthens your bones and joints and improves flexibility as well.
It treats colds and coughs
Turmeric is loaded with antiseptic and anti-inflammatory properties that help battle infection as well as the symptoms of a cough or cold.
It boosts immunity and fights diseases
The antiviral properties of this spice boost your natural immunity and prevent the multiplication of viruses, thereby protecting you against infections like hepatitis. Research also suggests that turmeric slows down the progression of Alzheimer's disease and even reduces the risk of cancer.
It relieves headaches and congestion
Turmeric is rich in antioxidants as well as several nutrients, so it works like a natural painkiller against headaches, especially those that are caused by congestion.
It helps you to sleep
Drinking a warm glass of turmeric milk an hour before bed can help you get much better sleep. Serotonin and melatonin in milk, combined with turmeric's ability to reduce stress will relax your body and help you to fall asleep easier.
It reduces menstrual cramps
Ladies, drinking a glass of milk with turmeric every day can reduce your cramps, as turmeric has antispasmodic properties as well as several vital nutrients.
It speeds up your digestive system
Due to antiseptic and antibacterial properties, turmeric milk is effective in curing indigestion and preventing ulcer and diarrhea.
It speeds up weight loss
Turmeric helps to breakdown of dietary fat, so it helps to control weight.
It makes your skin glow
The antioxidants in turmeric fight the free radicals that cause not only disease but ageing as well, keeping your skin young and healthy.