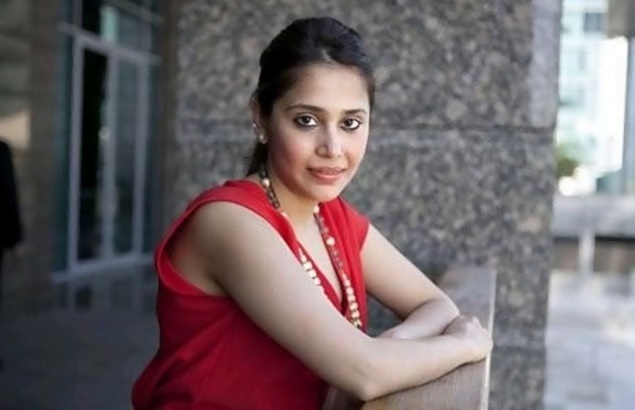 DIVAlicious Pop-Up Fashion & Lifestyle Exhibition will be held for the first time in Jakarta on 15th and 16th September 2016. The event has been known to host Exhibitions globally for the past 5 years, and this year it will grip its presence in Jakarta.

For such huge and glamourous event, there must be a mastermind behind it all. And for DIVAlicious, the force is Vanitaa Bhatia. Indoindians team recently talked with Vanitaa about DIVAlicious and the story behind it. Below is our conversation.
Indoindians : What brought you to host DIVAlicious in Jakarta?
Vanitaa: I have been based in Dubai with my family having a base there for over 50 years. I started my career as a private banker with multinational banks for 6 years.
Since the vision for DIVAlicious has been to introduce the brand to various international cities by showcasing in Nairobi, Durban, Johannesburg, Singapore, Hong Kong, Mumbai, Sri Lanka via successful exhibitions & fashion shows. Our agenda for 2016 was to introduce DIVAlicious in Jakarta with our affluent line up of designers. With a great ground support team of Le Rosh & Bharata Communications it seemed perfect to proceed.
Indoindians : Did you always dream to do what you are doing now? Or did life throw a particular opportunity your way?
Vanitaa: I love opportunities & have a vision to grow. For those who have known me since I was a kid saw me wearing high heels & make up. I have always admired fashion & knew I would do something related to it. After being a private banker for 6 years I decided to use my acumen of understanding a corporate structure & use the same with my passion. I decided to create a pop up shop which travels the world with established & upcoming talent. The concept that started out small has now grown to be the only exhibition in the world to have a presence in 9 cities via fashion shows & exhibitions related to fashion.
Indoindians : What is your biggest challenge/frustration as a woman entrepreneur? How do you deal with, or overcome that challenge/frustration?
Vanitaa: I would not say that my challenges or obstacles arise because I'm a woman. They usually arise due to circumstances or issues which lead me to excel. In fact if we are not regularly faced with challenges we don't have the motivation to overcome it & bring out the best in us.
The biggest challenge I do face is time. With so many shows on my plate and opportunities to grow, I only wish each day had 48 hours instead of 24 for me to get more done.
IndoIndians : Do you have a quote or saying that you live by, something that you are known for saying to your family, friends or team?
Vanitaa: I always believe that obstacles mean you are nearly there. Do not give up because only you can make it happen & follow your instinct & vision.
IndoIndians : What are the top 3 insights you'd like to share?
Vanitaa: First, 'live and let live'. Second, 'follow your vision'. The last, is 'believe in yourself'. Just because you are a woman doesn't make you any lesser than any other.