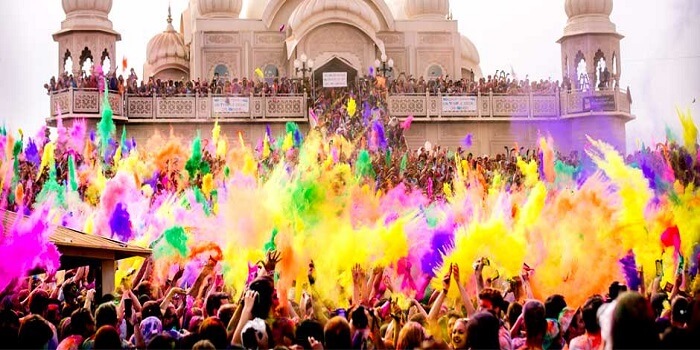 Holi is a sacred religious celebration that is held all over India. It is one of the monumental celebrations as it commemorates the beginning of spring as well as various stories that exist about Krishna. Visitors who are going to India during Holi will be fully delighted with the extent of the celebration that many parts of India are celebrating Holi. Each area in particular would have different celebratory acts to commemorate that day.
Here are the best places to visit India during Holi celebration:
Mumbai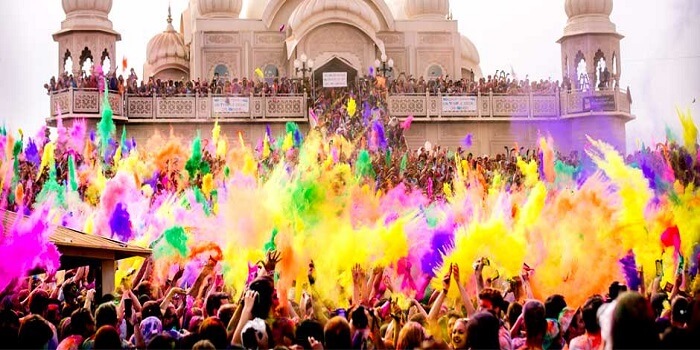 As one of the cities with the highest population in India, you can bet that Holi is extravagantly celebrated in Mumbai. Traditions vary from sending gifts and sweets to being smothered in powdered color. One of the activities that is most known for is the revival of the things Krishna did. A pot of buttermilk is suspended in the air, while men would climb on top of each other and try to reach the pot. The Holi King will finally be named for the person who has successfully broken the pot.
Goa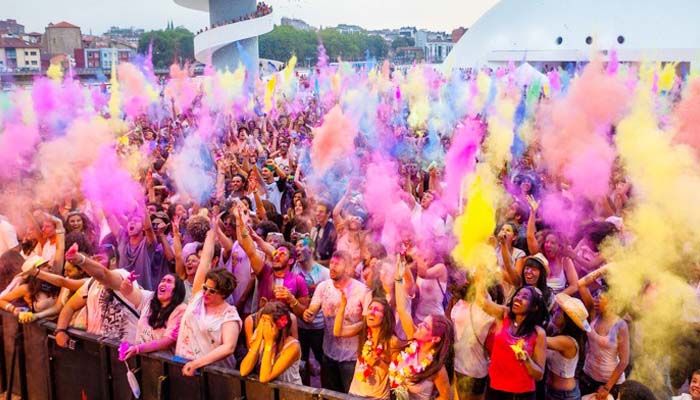 For those who are looking for fun and adventurous celebrations should most definitely visit Goa on Holi. We are quite sure that you are going to be having a great time there. Shigmo is celebrated for two whole days, visitors would be expecting Holi parties with eclectic music with plenty of thandai and traditional snacks. From traditional dances and parades, you will be able to witness it all.
Mathura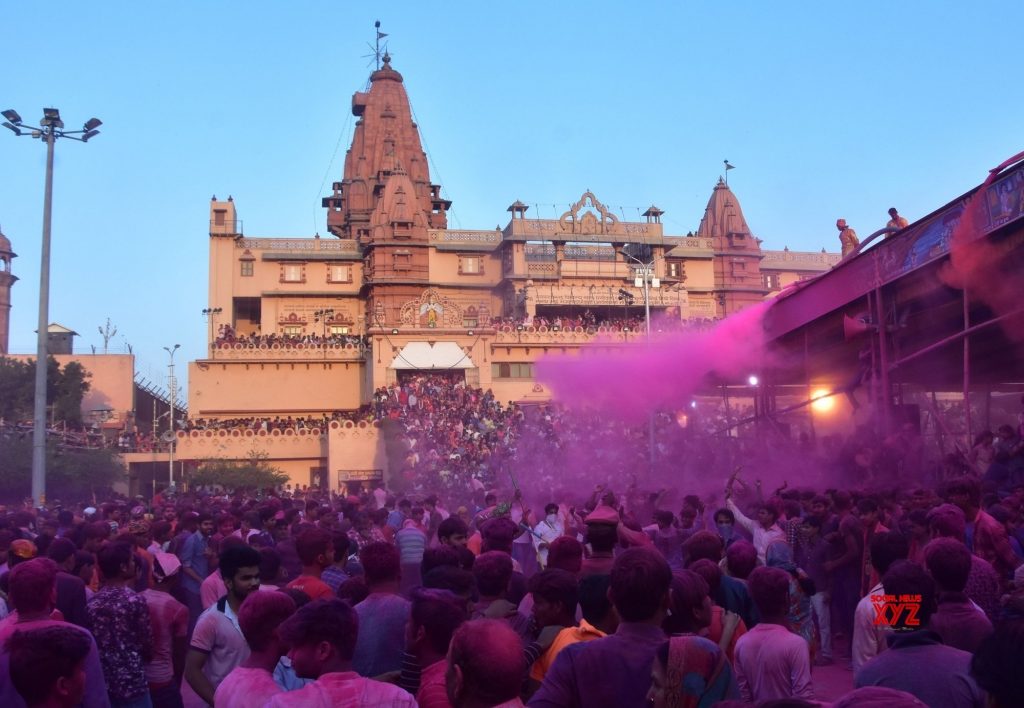 Mathura is one of the must-visit places during Holi celebration in India. Here, one of the largest festivals are held as this is the birthplace of Krishna. The celebration consists of throwing colored powder to other devotees while also playing music for the crowd to listen to. Not only will you be enjoying Holi, but you will also be able to see his birthplace and know more about his history. Otherwise, indulge yourself by going on a culinary journey by visiting halwai shops close to Shri Banke Bihari Temple for a truly Indian experience.
Jaipur and Udaipur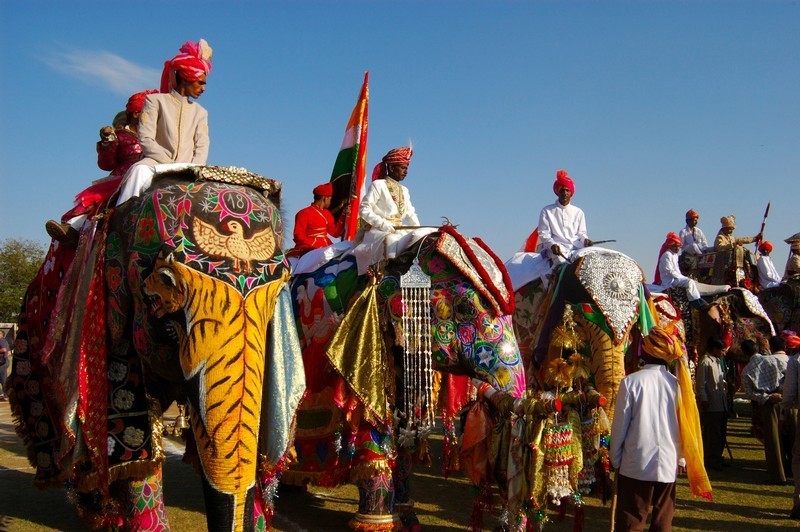 Looking for a festive celebration? Visiting Jaipur and during Holi would not let your instincts down. Similar to Goa, Holi is also celebrated for two whole days here. On the first day, people will be able to join in the celebration in the City Palace in Udaipur. The next day would be festivities where you will be able to see parades with decorated elephants, camels, horses and folk dancing. There will also be decent amount of animal attractions from elephant polo, elephant races and tug-of-war between elephants.
Vrindavan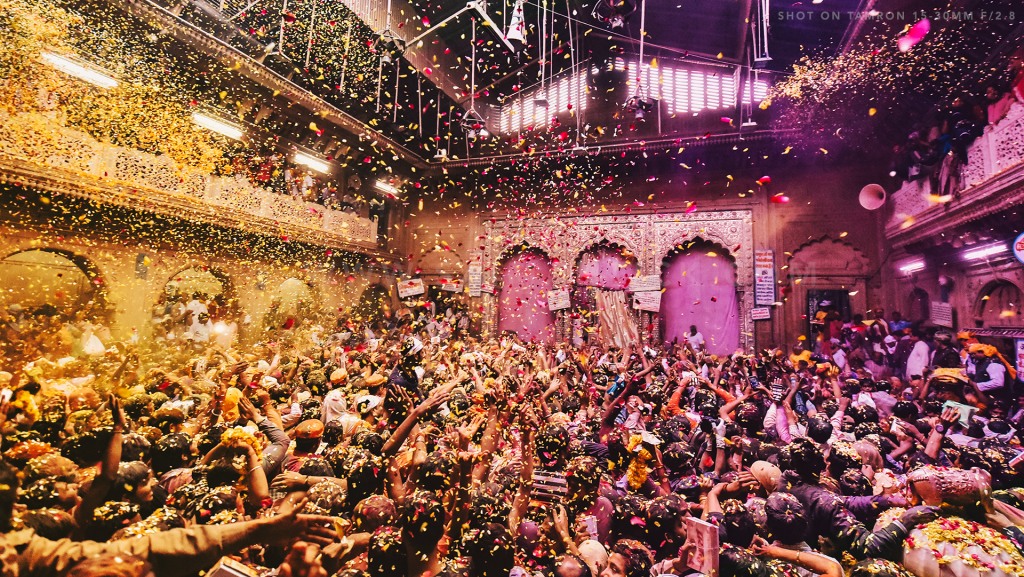 Krishna spent his children at Vrindavan, which is why many devotees and foreigners come to this place to experience the celebration of Holi. Rather than the use of colored powder, devotees would use flowers which would earn in the nickname Phoolon wali Holi (Flowers' Holi). You will be able to witness temple priests throw flowers above the heads of the pilgrims as a way of sending blessings from the Lord. For a close up position, stand in line earlier before the gate opens.
Purulia
Holi in Purulia is celebrated for 3 whole days with a folk festival dedicated to people who celebrate Holi.  Basant Ustav festival is Holi celebration with unique folk art, dance, music in addition to colors of spring. Some of the dances includes Chau Chau dance, Darbari Jhumur, Natua dance while you can listen to travelling Baul musicians that originates from West Bengal. What differentiates this celebration is the lively carnival like atmosphere, acrobatic stunts and rhythmic beatings of drums.
Visiting India during Holi will surely give you a once-in-a-lifetime experience. More than just the festivities of the event, you will also experience a spiritual journey within the area. So prepare a change of clothes, a camera and colored powder for the enjoyment of a lifetime!
Which destination seems the most interesting to visit? Share your opinion in the comments section below!