We can say that almost all TV shows have iconic places where the characters hang out a lot at. Those places are such important parts of the storyline, and cannot be separated from the show's brand. How would that be if we can have a morning coffee at Central Perk? Must be nice!
Thankfully there are people in this world who are so creative and build restaurants and bars inspired from TV shows. Here are those awesome places inspired by your favorite movies and TV shows.
Central Perk – from F.R.I.E.N.D.S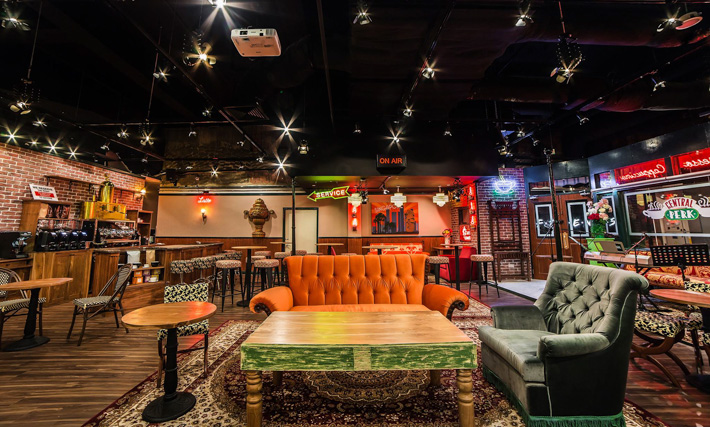 If you are a fan of this iconic TV show, you have to visit one of the Central Perk cafes in the world at least once in your life. There are a few Central Perk-inspired places that you can visit: in Shanghai, in Mumbai, or in Singapore. These cafes feature quite similar properties from the real Central Perk in the show, such as orange sofa, brick walls, and menus that are named after characters from the show. In Central Perk Singapore, for example, you can enjoy Joey's Peanut Butter Fingers (well, it's not technically Joey's fingers anyway).
Address:
Shanghai: 160 Harbin Lu, near Liaoning Lu, Hongkou district (哈尔滨路160号, 近辽宁路)
Phone 186 0119 1315
Mumbai: Shop 15 & 16, Station Main Road, Sector 8, Kharghar, Navi Mumbai
Phone +91 9029838607
Singapore: 01-01 Central Mall, 1 Magazine Road Singapore 059567
Phone 90252524
MacLaren's Pub – from How I Met Your Mother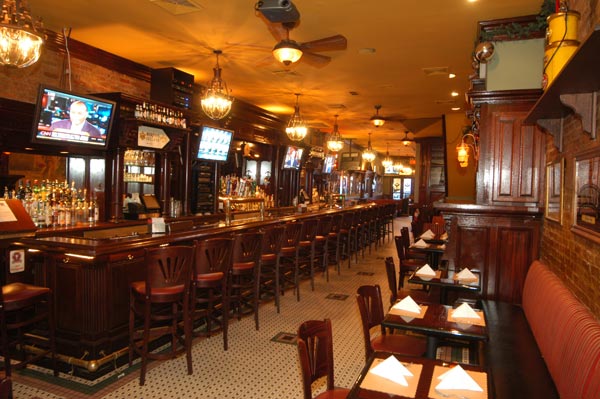 The gang's favorite pub is actually a real place. It is safe to say that the scene of all the best stories in the show is set at MacLaren's Pub. However the pub's real name is McGee; which is the inspiration behind the characters' favorite bar. In McGee you can order the show's dinner specials such as Slapsgiving Mini Pizza, TedMosbyIsAJerk.com, or Robin Sparkles. Apart from its association to the TV show, McGee is a really cozy place to hang out with your beloved friends while watching How I Met Your Mother.
Address: 240 West 55th Street (between Broadway and 8th Avenue) New York, NY
Phone +1 212-957-3536
Monk's Diner – from Seinfeld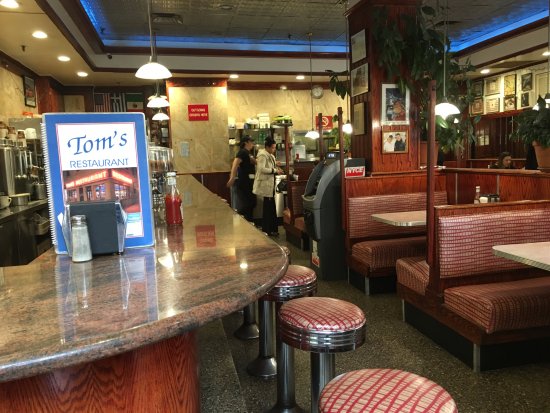 If you want to visit the Monk's Diner from the hit sitcom Seinfeld, you can visit Tom's Restaurant in New York. Monk's Diner is the gang's favorite hangout from the show, and Tom's also arguably has become the most recognizable Seinfeld-related tourist attraction in the city. The place's old-school charm is indeed so comfortable for after-office coffee.
Address: 2880 Broadway, New York, NY
Phone +1 212-864-6137
Dmitri's from Orange Is The New Black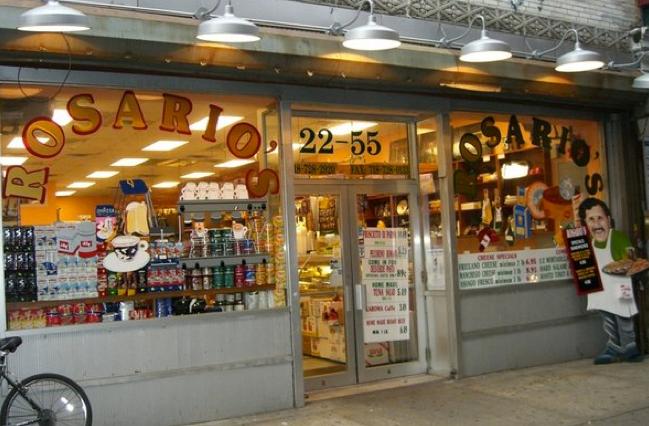 Remember that scene in Orange Is The New Black where Piper goes to visit Red's restaurant? It's actually a real deli, but instead of Dmitri's it's called Rosario's Deli. This restaurant is well known for its cold cut sandwiches, pizza, and other Italian products.
Address: 22-55 31st St, Astoria, NY
Phone +1 718-728-2920
Double R Diner from Twin Peaks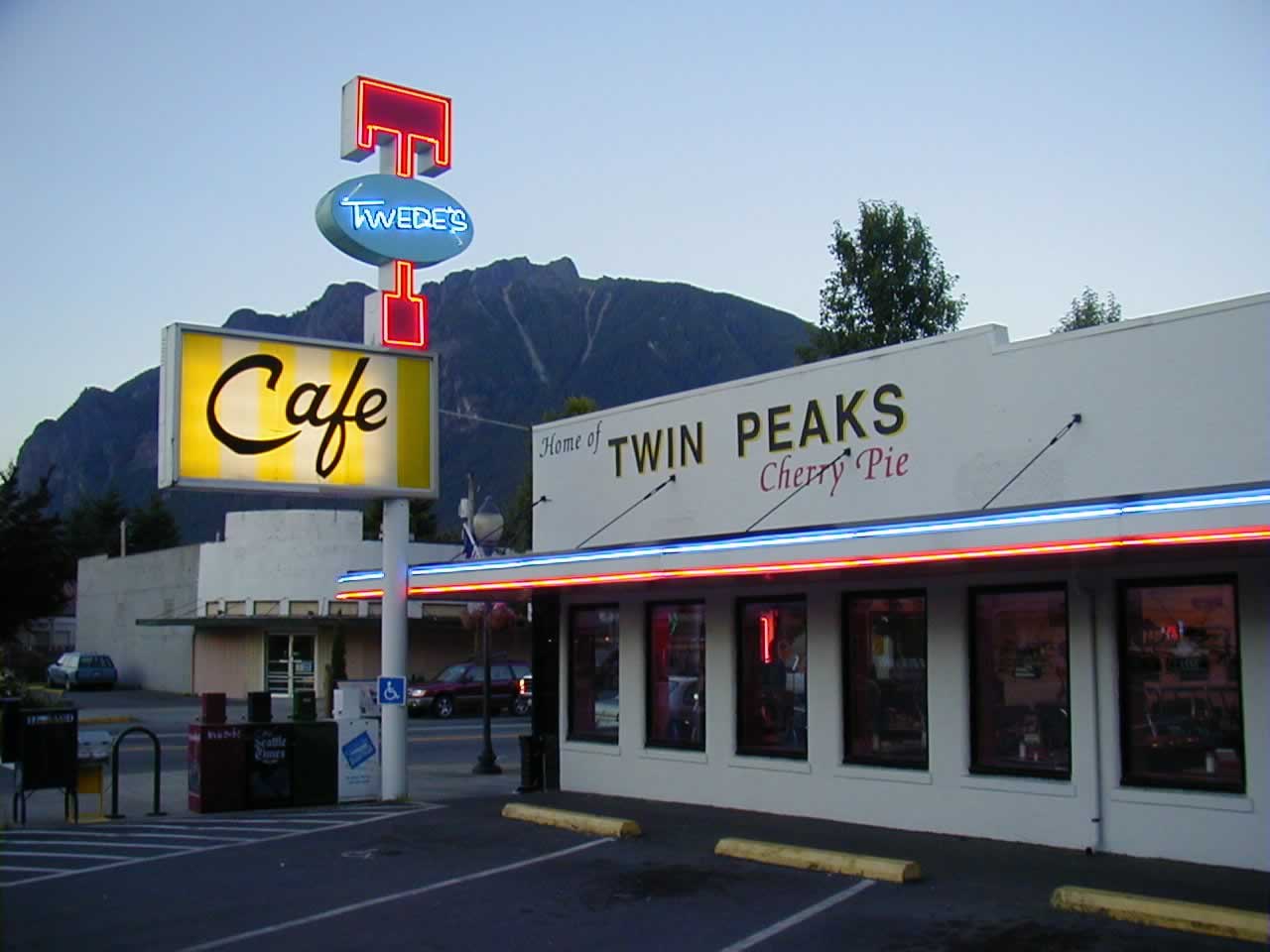 If you love Twin Peaks show then it's mandatory for you to order a slice of cherry pie and "damn fine cup o' coffee" at Twede's Café, which was where David Lynch filmed the famous TV series. Too bad you won't find the interior as showed on Twin Peaks, as fire gutted the place in 2000. However you still can enjoy the memorabilia of Twin Peaks here, and of course order the pie and coffee.
Address: 137 W North Bend Way, North Blend, WA
Phone (425) 831-5511