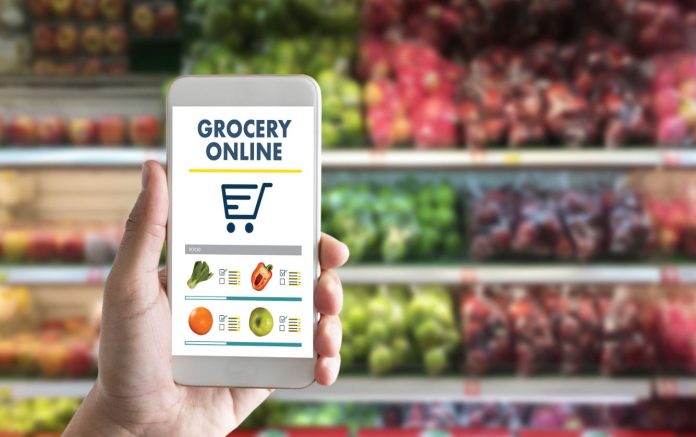 Luckily, Indonesia already has numerous options for those who want grocery shopping done online. While only sitting at home, you will be able to order things and ingredients for you and your loved ones.
Here is the list of grocery shopping apps and websites:
Happy Fresh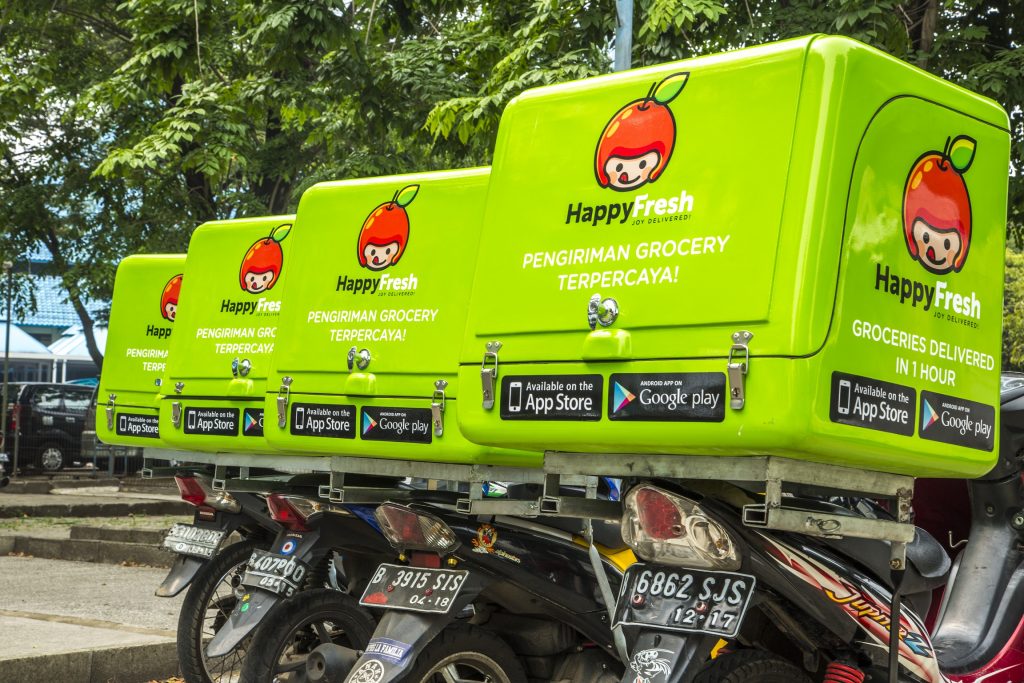 Happy Fresh, with the tagling of "Fresh groceries at your doorstep in the next hour", has successfully connected conventional grocery shops like Giant, Lotte Mart and Ranch Market with online shoppers. Some of its features include paying with cash, through Grab or billing it to your credit card. Moreover, you can even choose the delivery time slot to suit your schedule.
E-Mail: support.indonesia@happyfresh.com
Website: https://www.happyfresh.id/
GrabMart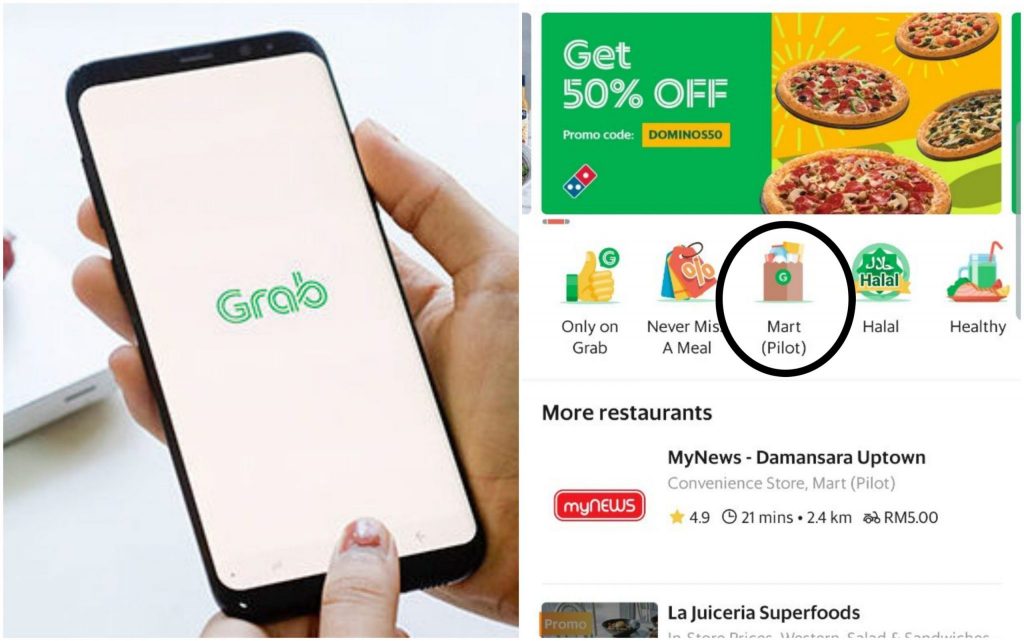 Since people are not going out to buy groceries, Grab has made the initiative to launch the latest grocery shopping service, the GrabMart. It's a part of the Grab online service, so all you need is to download the Grab app to your phone. Its features include shopping to shops that are much smaller including Lawson and Family Mart. So if you have run out of options, this app is perfect to use as it targets smaller shops for your groceries.
Sayurbox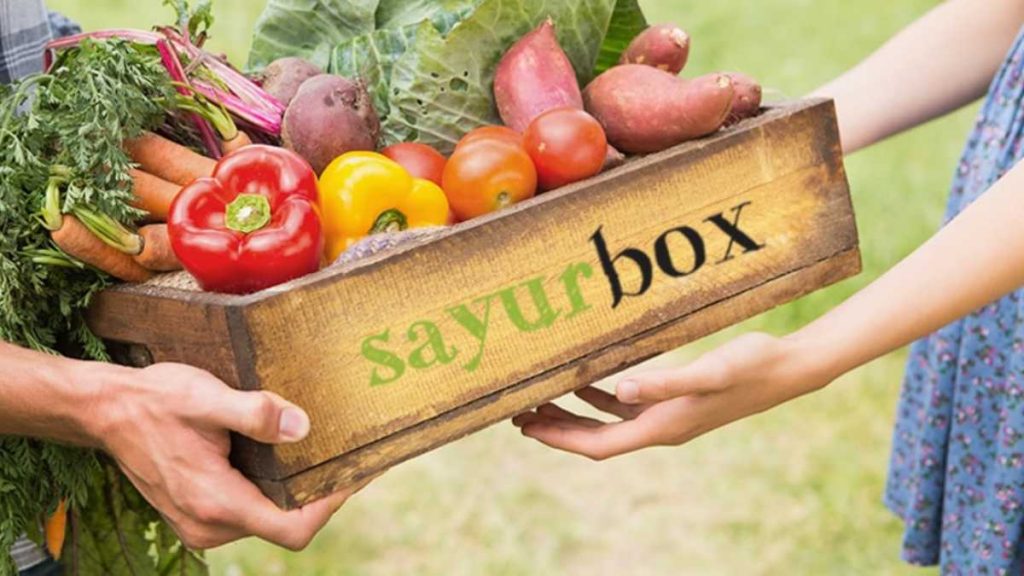 If you are looking for fresh fruits, veggies, and healthy products, then Sayurbox is the right app for you. The reason is because it sources its fresh ingredients from local farmers and producers in Indonesia. This brings in more benefits, as it means that Sayurbox is immediately participating to reduce distribution cycles between farmers and producers to you but also reducing unnecessary waste of produce. One unfortunate thing about Sayurbox is that it has a 2-day pre-order, as  Sayurbox farmers and producers receive actual orders in advance, meaning your fruits and veggies are only harvested once bought.
E-Mail: order@sayurbox.com
Website: https://www.sayurbox.com/
Luxofood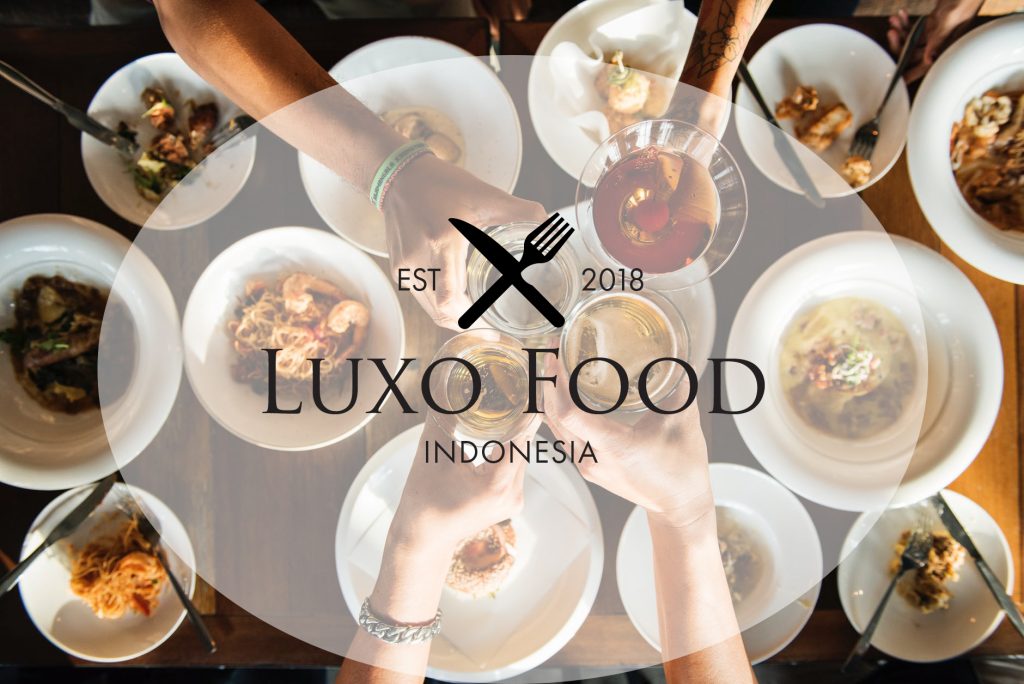 Luxofood is the first online grocery store that is dedicated to premium grocery and fine food. All of the products have been carefully selected for their taste and quality. Luxofood have worked closely with artisans and chefs so you can enjoy restaurant-quality products at home. This online marketplace offers unique products that cannot be found anywhere else and they have one of the largest choices of wines and spirits.
Whatsapp/SMS/Phone: +62 813 1552 5400
Website: https://luxofood.com/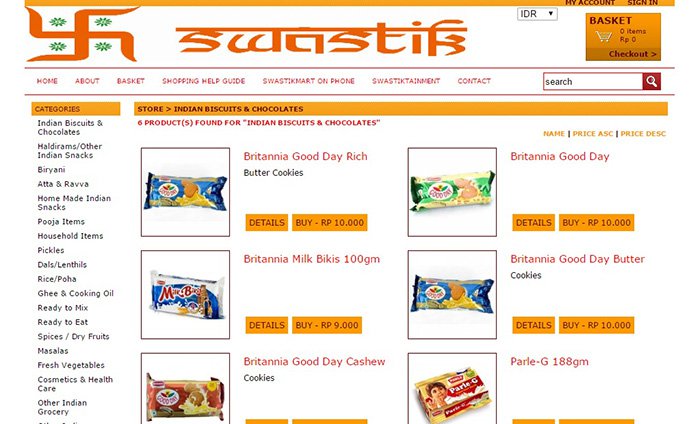 Swastik Market, on the other hand, offers Indian grocery items such as Indian lentils, spices, Ready-to-Eat, pickles, flours, frozen Indian gourmet dishes, utensils and hair oils. It also offers religious Pooja items and many more. Not only is this marketplace available online, but it is also available on Android phones. Moreover, it offers free home delivery.
Phone: +6221-93966558 /+62815-74-737373
Website: www.swastikmart.com
Brambang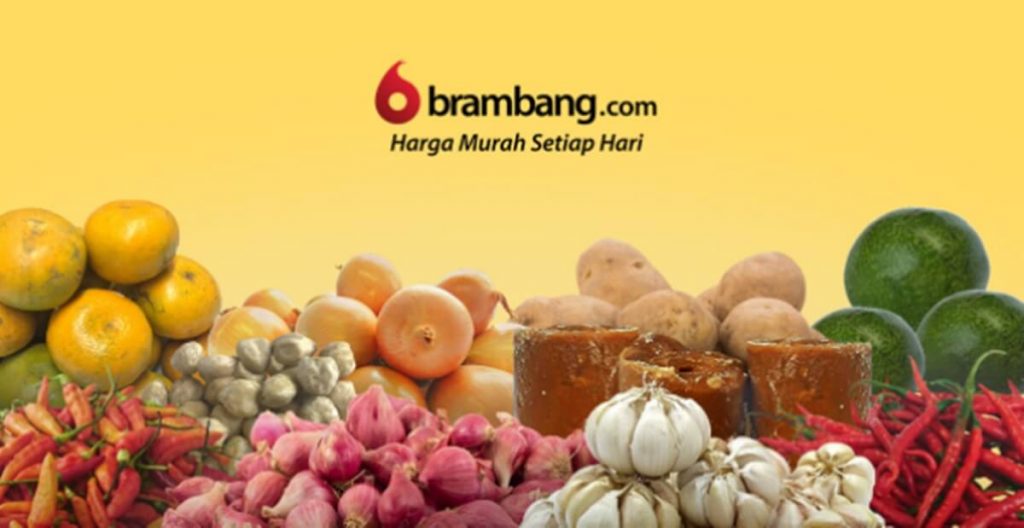 Brambang.com is another online supermarket where you can buy fresh products and quality food ingredients. The process of ordering is quick, as you will only need to order online to shop, in which you can afterwards get your groceries within 1 day to all Jabodetabek areas. Don't worry about getting sub-par ingredients, as all the products they provide have passed the internal quality control process.
Website: https://www.brambang.com/
Ranch Market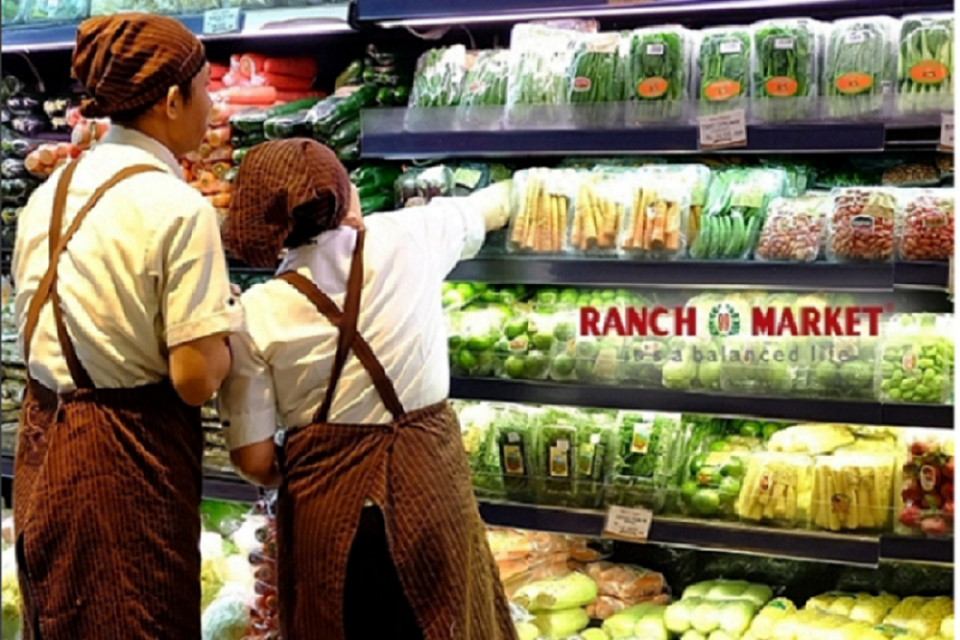 Targetting the upper and upper-middle classes, the Ranch Market offers products with premium quality that prioritizes uniqueness. Their slogan "It's a Balanced Life" meant that customers will be well-informed about healthy, balanced food and lifestyle products. Other than premium quality ingredients, daily necessities are also available including fresh product like fruits, vegetables, seafood, and meat, as well as organic, gluten free and dietary products.
Website: https://www.ranchmarket.co.id/en/
The FoodHall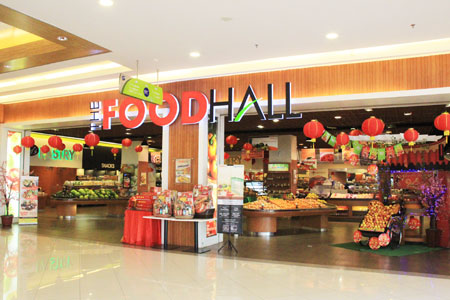 In general, The FoodHall is most generally found in Jakarta's most prominent malls. This grocery store is the perfect place to get guaranteed, high quality local and imported fresh produces. It offers a variety of products; you can even get plants to start your new plant hobby! Due to its complete variety of products, it is considered to be "one of the well-known and trusted grocery chains in Jakarta" by consumers on Tripadvisor.
Email: cs.foodhall@foodhall.co.id
Website: https://shop.foodhall.co.id/
Club Sehat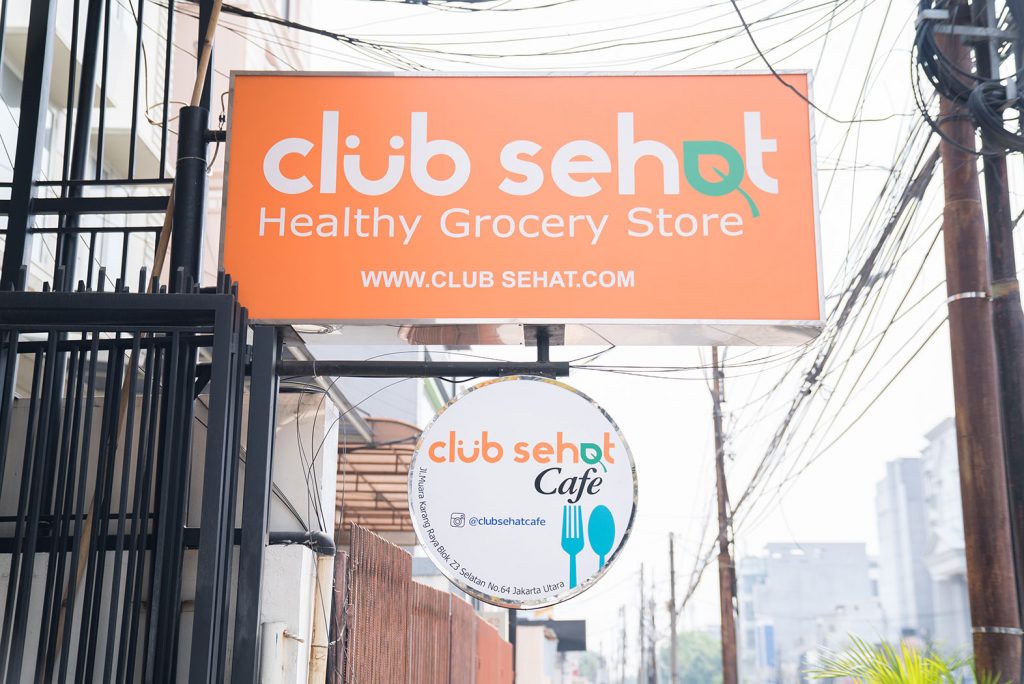 We are lucky that there are numerous places to get healthy ingredients online nowadays. This is also due to the rise in health-conscious people in Jakarta, in which many people are beginning to seek healthier options when they cook their own meals at home and while dining out as well. What differentiates Club Sehat from other natural health food store is that it caters to the importance of health by not only selling products, but also by researching, analysing market trends, and selecting the highest quality products.
Phone: +62-6605858
Website: http://www.clubsehat.com/cart/
Hypermart


If the options above are still considered unsatisfactory, then why not try Hypermart? Not only does it provide regular shopping options, but now it's providing an online shopping experience where shoppers can pick up their already bought groceries at the nearest Hypermart store or delivered home. Although it also provides as much as 30,000 items for their customers, it still gives affordable prices and creative promotions. Moreover, it also provides inter-services for electronic products within a specific radius for its customers.
Website: shop.hypermart.co.id
Do you have any other places for grocery shopping online? Tell us your experience in the comment section below!