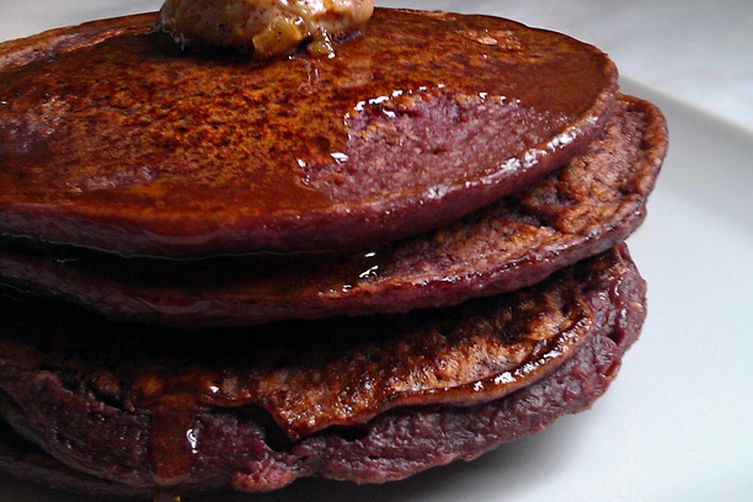 Purple Sweet Potato Pancakes
Ingredients :
1 cup all-purpose flour
1 teaspoon baking soda
1/2 teaspoon salt
2 cups buttermilk
1 egg, lightly beaten
1 cup grated boiled purple Ubi
Method :
In a large bowl, combine all of the dry ingredients and mix well. Add the buttermilk and the egg to the dry mixture and whisk just until combined.
Add the Ubi to the pancake batter, and mix just until combined.
Pour the pancake batter, to the desired pancake size, onto a well-greased griddle over medium heat. Continue to cook the pancakes on the first side just until small bubbles form on the outer edges of the pancakes, about 3-4 minutes.
Flip the pancakes to the second side and continue to cook for another 3-4 minutes.
Purple Ubi Soup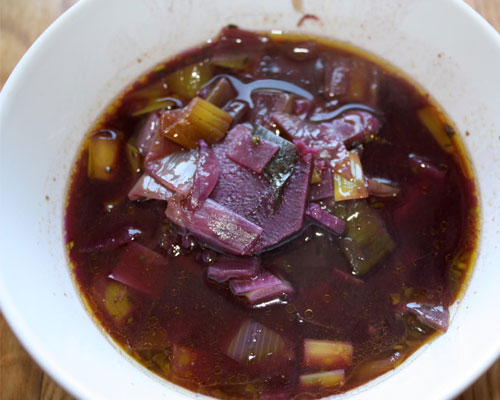 Ingredients :
3 cups chicken or vegetable stock
1 tbsp. olive oil
1 tbsp. butter
2 medium purple boiled sweet potatoes
1 large onion, chopped
1/2 tsp. black pepper
Julienned ginger
2 cloves of garlic
Sour cream and chopped parsley as a garnish
Method:
In a large pot, sauté the onions, garlic and ginger in butter and oil.
Peel sweet potatoes and cut chunks directly into the pot. Add broth and bring to a boil.
Using a blender, puree the soup until smooth.
Serve hot, with a dollop of sour cream and sprinkle of parsley if desired.
Purple Ubi Fritters

Ingredients :
2 medium purple ubi half boiled, peeled and sliced thinly into discs
200gm gram flour
Pinch of baking soda
300ml water
Salt to taste
2 green chilies, chopped
oil for deep-frying
Method:
Mix the flour, baking soda and water to a batter. Add the salt, chilies.
Whisk thoroughly then leave to stand for 10 minutes. Heat the oil to smoking point.
Dip the sweet potato pieces in the batter then slide into the hot oil a few at a time and fry until golden. Drain on kitchen paper and serve hot with chutney.
Purple Ubi Salad

Ingredients :
3 purple sweet potatoes
1 green apple
1 spring onion diced
Cilantro leaves
1 lemon
Salt & pepper to taste
½ tsp chaat masala
Method:
Boil, peel and dice sweet potatoes. Dice apple and chop onions.
Mix and then season with salt, pepper, chaat masala. Squeeze lemon juice and garnish with cilantro leaves.