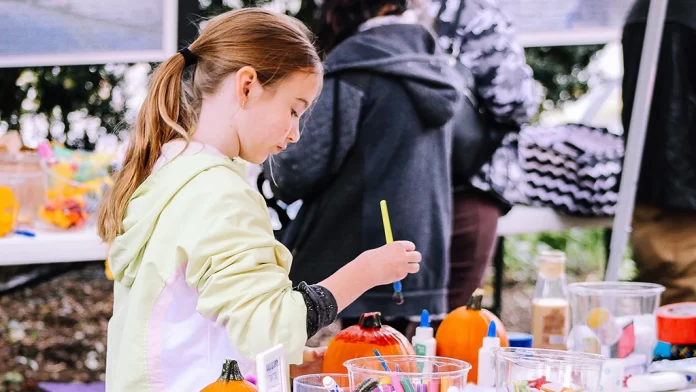 Whether you are living in Jakarta or visiting Jakarta with kids – it can be a challenge to find things to do with kids in the city. No need to worry! We made a list of 5 fun and creative activities in Jakarta to put a smile on your kids' faces, as follows:
1. Bricks 4 Kidz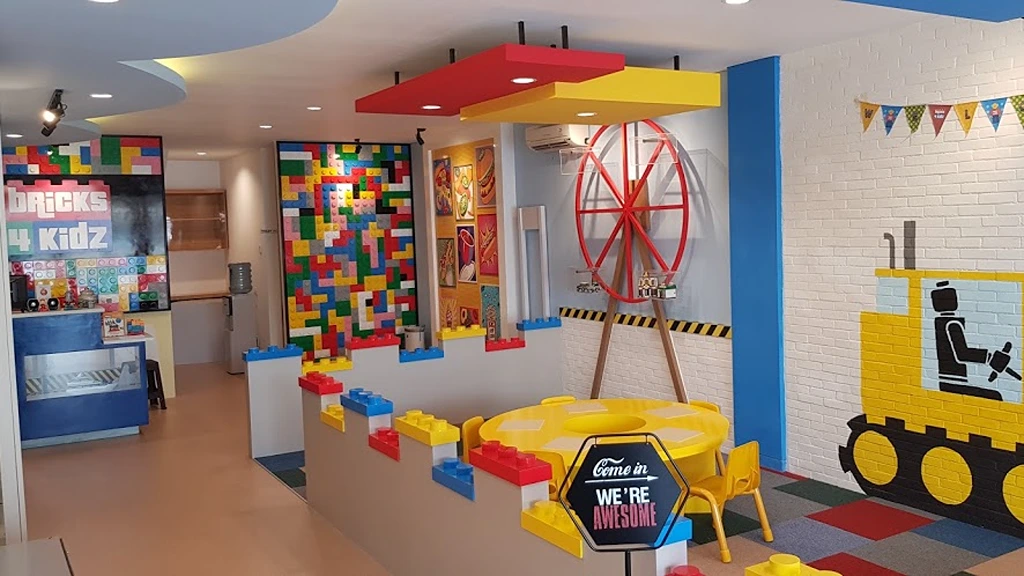 Learning today doesn't have to be static, full of text books, and boring. In Bricks 4 Kidz preschool and after school programs, kids will learn basic principle of S.T.E.M. (Science, Technology, Engineering, and Math) and build professionally-designed LEGO Models packaged in various exciting themes such as Super Hero, Science, Architecture, Engineering, and many more.
Address:
BRICKS 4 KIDZ Jakarta (Headquarter), Jl. Pangeran Antasari No.18, RT.2/RW.6, Cipete Selatan, Cilandak, Jakarta Selatan, DKI Jakarta 12410
WhatsApp: +62 822 1888 0660
Email: info.kemang@bricks4kidz.com
BRICKS 4 KIDZ Surabaya, Ruko Plaza Graha Family Blok B-25, Jl. Bukit Darmo Boulevard, Pradah Kali Kendal, Dukuh Pakis, Surabaya, 60226
Phone: (031) 734 3951/ WhatsApp: +62 813 3331 7925
Email: info.surabaya@bricks4kidz.com
Instagram: @Bricks4KidzSurabaya
Website: https://www.bricks4kidz.id/
2. Rockstar Academy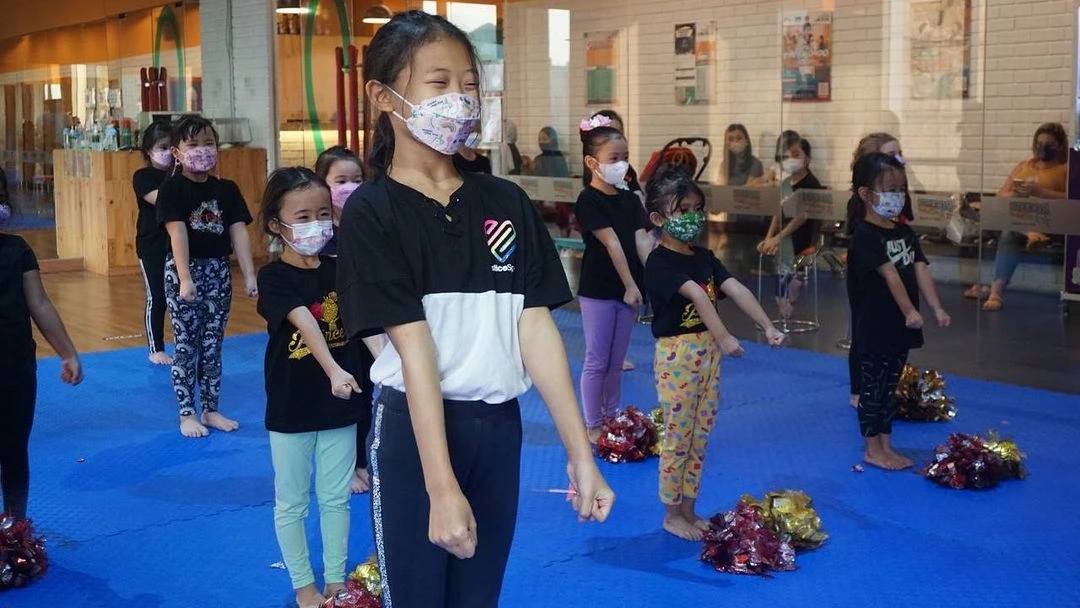 RockStar Academy provides opportunities for children from 6 months to 18 years old to have sufficient physical activities in a safe environment and to experience a balanced growth. Learning at RockStar Academy is facilitated by professional & qualified instructors, both Indonesians and expatriates from all over the world, with over 120 classes per week. Exercise classes held at RockStar Gym include Early Childhood Education, Gymnastics, Dance, Multi-Sports, Ballet, Cheerleading, Martial Arts, Basketball, Futsal, Tennis, Swimming, Contemporary Dance, Broadway, Yoga, RockFit, and Parkour.
Address:
Gandaria City, Sultan Iskandar Muda, Jakarta 12240, Floor 1st, Unit #103
Phone: +6221 2900 8085
Kota Kasablanka, Casablanca Raya Kav. 88, Jakarta 12870, Floor 3rd, Unit #303
Phone: +6221 2961 2708
Lippo Mall Kemang Village, Jalan Pangeran Antasari 36, Jakarta 12150, Floor 3rd, Unit #L3-01A
Phone: +6221 2905 6776
Lippo Mall Puri, Jalan Puri Indah Blok U-1, Puri Indah CBD, Jakarta 11610, Floor Basement, Unit #B01
Phone: 6221 225 82777
Neo Soho, Jl. LetJen S. Parman Kav. 28, Kel. Tanjung Duren Selatan, Kec. Grogol Petamburan, Jakarta Barat 11470, Floor 3rd, Unit #L3-101A
Phone: +6221 5086 0730
Mall of Indonesia, Kelapa Gading Square, Raya Boulevard Barat Kelapa Gading, Jakarta, Floor 2nd, Unit C11-15
Phone: +6221 2936 5155
PIK Avenue, Jalan Pantai Indah Kapuk, Jakarta, Floor 2nd, Unit #2-A1
Phone: +6221 2257 0990
Pluit Village, Jalan Pluit Indah Raya, Jakarta 14450, Floor 1st, Unit # 127-128, Floor 2nd, Unit #059C
Phone: +6221 668 3690
Plaza Indonesia, Miniapolis, MH. Thamrin Kav. 28-30, Jakarta 10350, Floor 3rd, Unit #E43
Phone: +6221 2992 3588
Bintaro Jaya Xchange, Boulevard Bintaro Jaya Blok O-2 Sektor 7, Tangerang 15224, Floor 1st, Unit #423-426
Phone: +6221 2986 4646
Grand Metropolitan Mall, Jl. KH. Noer Ali, RT.007/RW.003, Pekayon Jaya, Kec. Bekasi Selatan, Kota Bekasi, Jawa Barat 17148, Floor LG2, Unit #2C
Phone: +6221 2957 9878
Website: https://www.rockstaracademy.com/
3. Hadiprana Art Centre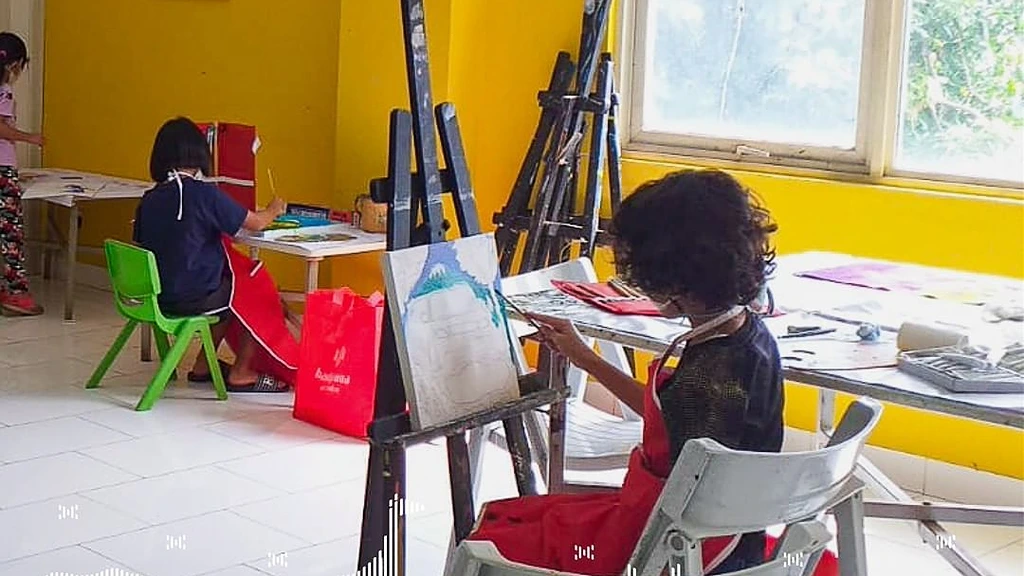 Founded in 1998, this place is suitable for kids who have talent or want to learn more about arts. There are crayon and drawing classes for children as young as 2 years old to 12 years old. There is also painting acrylic/oil class for children 8 to 18 years old. If you also want to explore the artsy sides of you, the Fine Art class for adult would be suitable.
Address: Mitra Hadiprana Lt.2, Jl. Kemang Raya No.30, Jakarta Selatan, DKI Jakarta 12730 – Indonesia
Phone: +62217182765
Email: hacmarketing@yahoo.com
Website: https://www.hadiprana-artcentre.com/
4. CINEPOLIS JUNIOR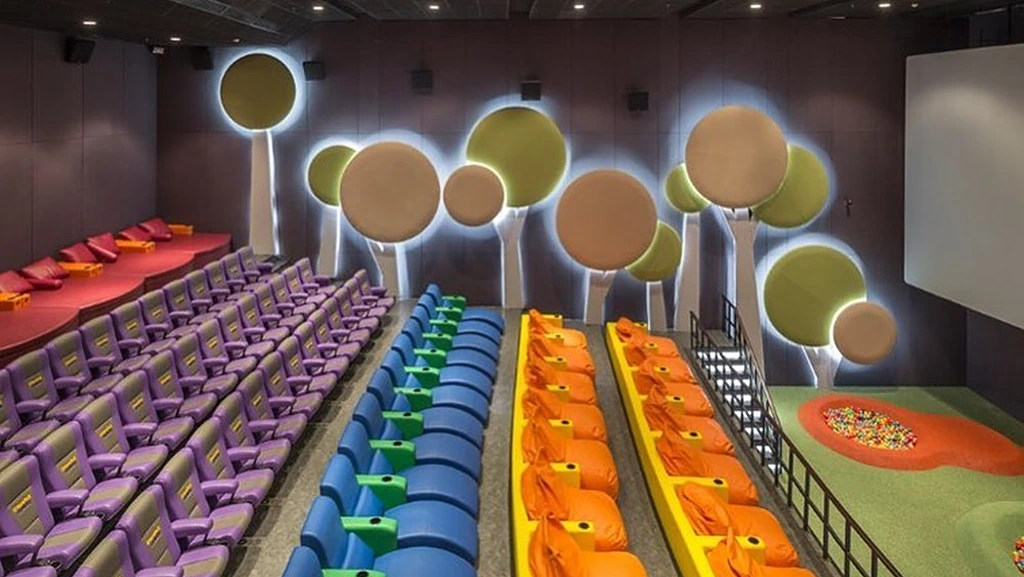 Cinepolis Junior is an innovative and fun new concept, combining two things that kids love, movies and play. Before the movie starts, kids can enjoy the Cinemaxx Junior Play Area and have fun with Tube Slides, Flying Foxes, Giant Trampolines, Ball Pit, Multi-story Climbing Trees, Cocoon Spinners, Wall-O-lla, Sliding Poles, Music Spinning Balls, Chalkboard / Drawing Walls, and Toddler Area. The gate will be open one hour before the movie starts. Once the movie begins, parents and children are invited to relax on various family-friendly seats, including Sofa Beds, Bean Bags, Loungers, and Regular Cinema Seats. Films screened at Cinemaxx Junior are specially chosen to be exciting and educational for the whole family.
Address:
MaxxBox Lippo Village (Level UG), MaxxBox Lippo Karawaci, Jl. Boulevard Palem Raya Lippo Karawaci, Banten
Working Hours: Weekdays: 10:00 AM – 00:00 AM; Weekend: 10:00 AM – 01:00 AM
https://cinepolis.co.id/Cinema/Junior.aspx
Pluit Village Mall (Level (4th Level), Jalan Pluit Indah Raya RT.1/RW.4, Pluit, Penjaringan, Kota Jakarta Utara.
Working Hours: 10:00 AM – 01:00 AM
https://cinepolis.co.id/Cinema/Junior.aspx
Phone: 0812 7025 1247
E-mail: feedback@cinepolis.co.id
5. Sky Rink Jakarta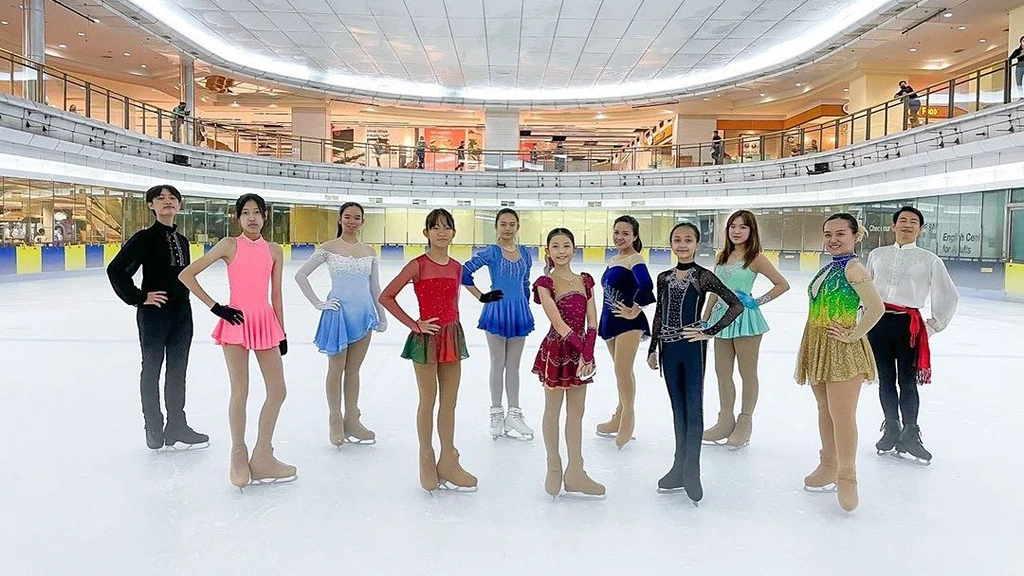 Sky Rink Jakarta is one of the largest ice-skating rinks in Southeast Asia and is affiliated with the U.S. Ice Skating Institute. We can see vast sitting area, skate rentals, lockers, a snack bar, and first-aid facilities for beginners there. They provide classes that are suitable for kids and adults. After starting out with the skating basics, the program takes children through a series of basic skills levels, preparing them for ice hockey, figure skating, speed skating, or recreational skating.
Address: Mall Taman Anggrek, Lantai 3, RT.12/RW.1, Tj. Duren Sel., Kec. Grogol petamburan, Kota Jakarta Barat, Daerah Khusus Ibukota Jakarta 11470
Phone: 021 5642888
Email: skyrink@cbn.net.id
Website: https://skate74.wixsite.com/skyrinkjakarta/figure-skating