Living in tropical country like Indonesia means that you also have to deal with a variety of household pests. Hiring a professional pest control service can have several benefits when comparing it to controlling pests such as rodents, spiders or termites on your own. These companies have trained technicians who understand where to treat and how to handle infestations. You may want to consider these pest control services to protect your new home or treat an older one:
AAG (Atrindo Asia Global) Pest Control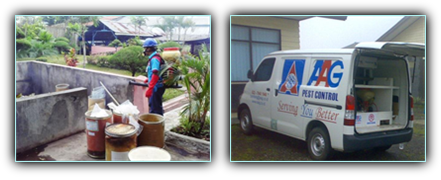 AAG claims to provide an overall pest management program with CARE (Consistency, Accountability, Responsiveness, Effectiveness) and delivering the finest quality services and value to the customer with safety. This pest control service has more than 15 years of experience in the industry. AAG has served several major clients from retail, food, and pharmacy industries.
Contact:
PT Atrindo Asia Global
Jalan Letjend MT Haryono Kav 17, South Jakarta
Phone 021-83701276 (hunting), 081237419002 (WhatsApp for fast response)
TERMAX

Operating under PT Bintoro Sinergi Korpora, TERMAX provides services in exterminating termites, ants, flies, cockroaches and other insects. It also provides fogging and fumigation services. With their experienced technicians, TERMAX is committed to be your partner in keeping your homes safe from pests.
Contact:
Head Office: Jalan Kebembem Raya No 6, Jagakarsa, Lenteng Agung South Jakarta
Branch office Bekasi: Komplek Ruko Heliconia, Block HP1 No 30, Kota Harapan Indah Bekasi
Branch office Jogja, Solo and Semarang: Jalan Sindoro Raya No 4 Mojosongo, Jebres, Surakarta, West Java
Phone (office): 021-22714703, 082210305555 (SMS/WhatsApp)
FUMIDA

FUMIDA provides various pest control services such as Integrated Pest Management, Rodent Control, Termite Control, and Fumigation. Besides those services, FUMIDA also provides free survey and consultation to find the best pest control method for your home or buildings. Supported by professional technicians, FUMIDA gives you the best pest control services with competitive prices.
Contact:
PT Fumida Pestindo Jaya
Graha Komando, Jalan Raya Cipinang Indah No 1, Kalimalang, East Jakarta 13420
Phone 021-29049130 / 082211771166
http://pestcontroljakarta.com/
Rentokil Indonesia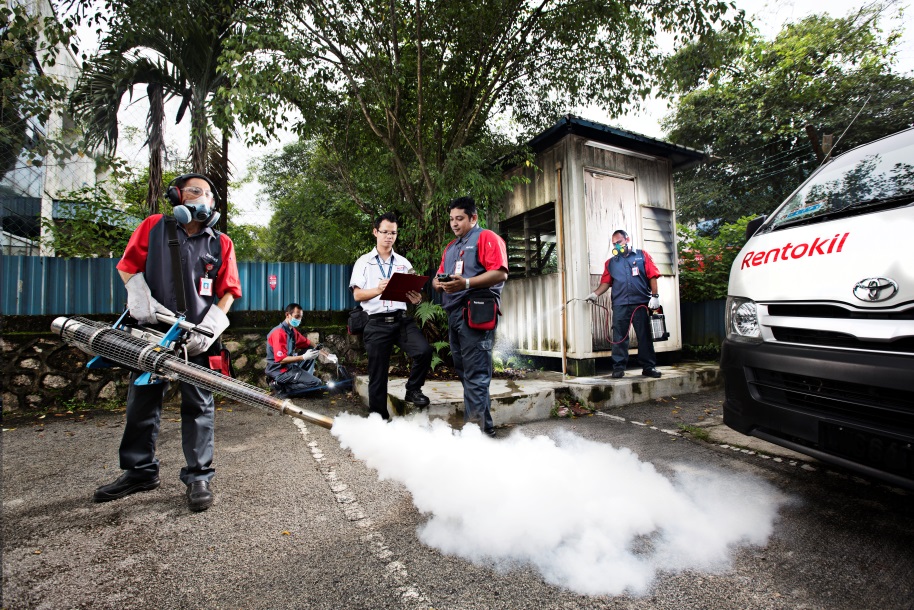 This company is one of the most established pest control service providers which is offering effective solutions for more than 45 years. Its clients range from private houses to hotels, offices, and food& beverages with their various pest management programs. Rentokil has General Pest Plus (GP+) program which addresses potential pest infestation that may occur including ants, cockroaches and rodents. Rentokil Indonesia has branches in Jakarta, Cikarang, Tangerang, Surabaya, and Bali.
For more information, please call 0-800-1-333-777.
Aardwolf Pestkare Indonesia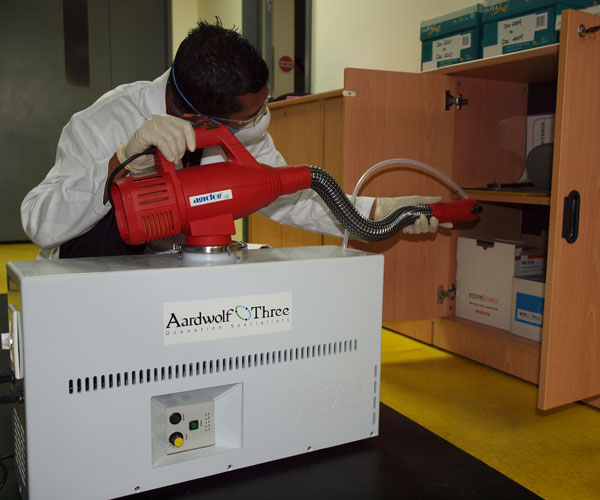 Aardwolf Pestkare is known for its quality of service and innovative approach in eliminating pests, safely and without harming the environment. It relies on Integrated Pest Management, which includes environment modification, mechanical control and humane disposal, educational programs and biological control.
Contact:
PT Aardwolf Pestkare Indonesia
Citra Graha 2E, Jalan Panjang 26 West Jakarta
Phone 021-5820098
Email: aardpest@aardwolf.co.id